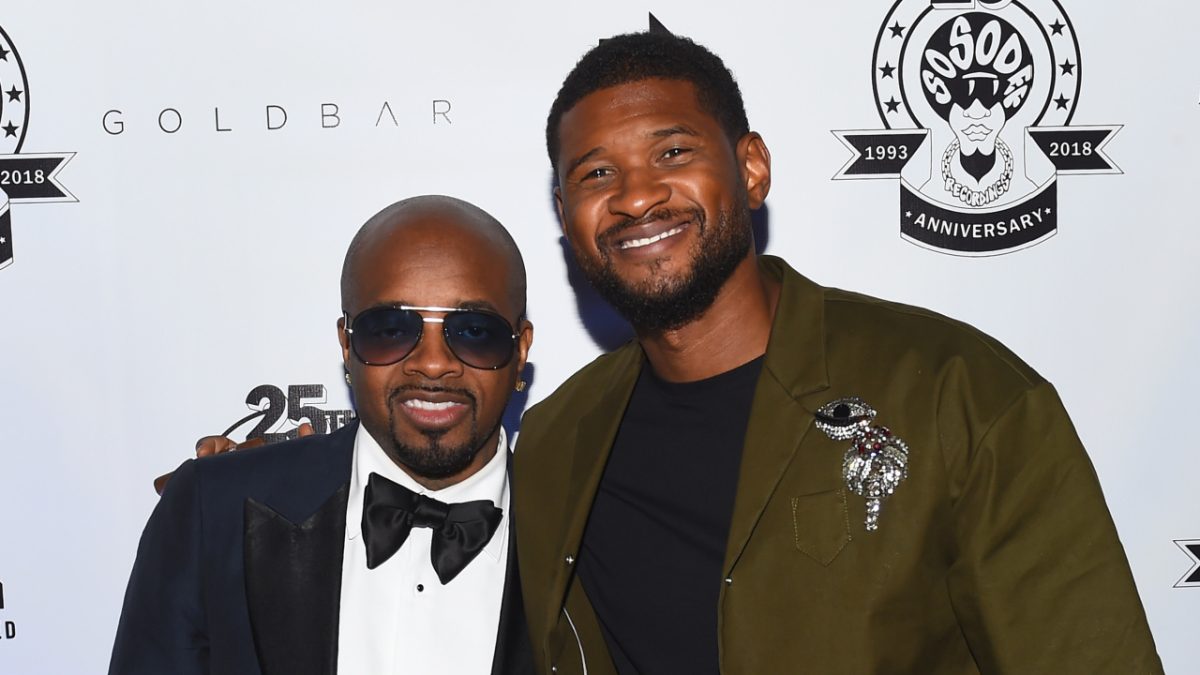 Usher Appreciates Jermaine Dupri at The Vegas Residency
Usher and Jermaine Dupri has been long time friends and also collaborators on some music projects, so, during User's "Dolby Live at Park MGM "The Vegas Residency," he gave his friend Dupri some flowers.
This was on Sunday (November 12), after Dupri joined him on stage at that "Usher: My Way The Vegas Residency" holding a glass of red wine, this was actually one of the great moments of the rapper.
Meanwhile, Usher took out time to narrate  their journey together so far in the music industry,  he stated how they met and decided to make some songs together, which then ended up in their good relationship.
View this post on Instagram
"Found my way there with Puff. LaFace Records is the home of so many incredible artists, whether it was TLC or whether it was OutKast or any of the amazing artists, right? But then I made my way back to Atlanta after trying all of that, and I said, 'Man, it was meant for us to work together" he stated as he give his flowers and tell a little story of their jouney together.
He continued to say other things concerning him to do things his way, which is a statement he used to start up his performance of the Jermaine Dupri-produced track, "My Way," "But I wanna do things… my way," he stated.
The Two artists have really made some good achievements in tbe music industry together, following the fact that the both of them have really done some good collaboration that got so many Grammy nominations, which include "You Make Me Wanna," "My Boo," "Confessions," "Confessions Part II," and  "My Way," with other hit singles.
Meanwhile, fans are still expected  some good songs from the two artists Usher and Jermaine Dupri as they always do very well in their music collaborations.
About Author
I am a highly skilled copywriter and freelance blogger with several years of experience in the field. Over the years, I have garnered valuable expertise and achieved significant milestones as a blogger.