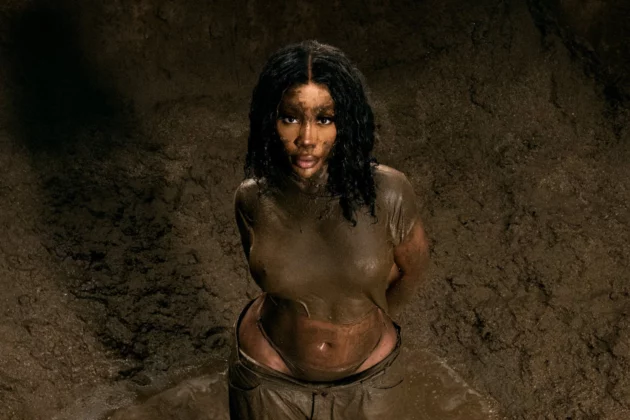 SZA SOS Album Becomes Her First No. 1
SZA SOS album becomes her first No. 1 on Billboard Hot 200. This is very good news become she also worked hard for this. SZA took her time enough to make sure her 2022 album become one of the No. 1 albums on Billboard. And here she made it.
SZA only has two studio albums while in partnership with TDE records. Her first album was CTRL while the follow-up album is SOS which was released on December 9th of 2022, the album struggled to make sure it gets the best sales and it has.
SZA SOS, who did album debuted at No. 1 on Billboard Hot 200. Well, in its first week, the released project was able to grip 318,000 equivalent album units with 7,500 in traditional album sales and 1,000 TEA units, reports Billboard. 309,500 of its SEA units equaled 404.58 million on-demand official streams of the album's 23 tracks.
SOS is also one of the best female albums we have seen since this year. She really meant for this album and she came back hard to strike this No. 1. Her fans are congratulating her for the big being her first in her career. This album isn't star-studded but has made the top-notch list.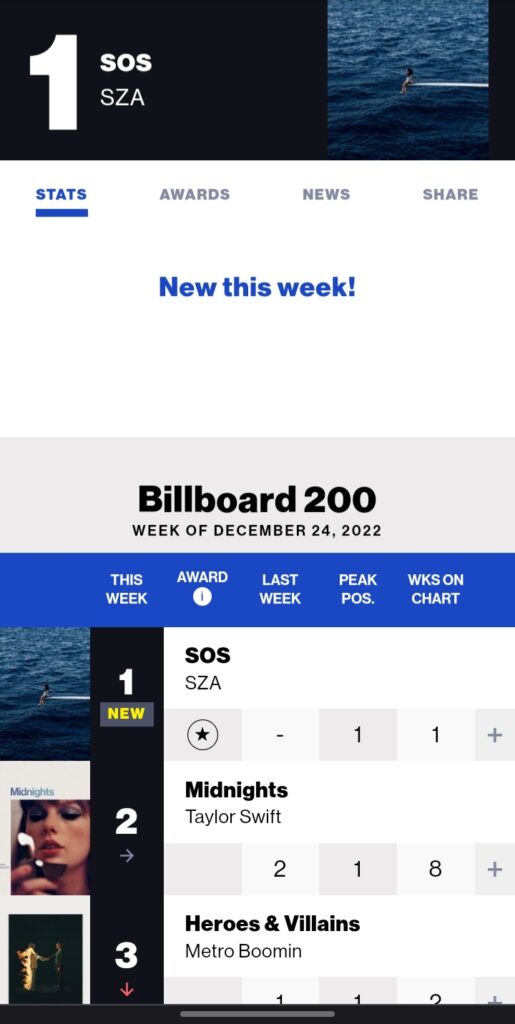 Meanwhile, the image above has shown the top three album leading on Billboard Hot 200. Last was Mero Boomin Heroes and Villains at No. 1 and today SZA Billboard has been marked with SOS. So far so good, Taylor Swift Midnights album has decided not to leave top 10 albums on Billboard Hot 200. The album is currently at No. 2 will Metro at No. 3.
Congratulations to SZA because even if she will be putting a pause on her music career, she has gotten history with one of her albums. This album has been given a tour date by its creator. SOS tour was announced by the singer and that was last week. You can check the dates and locations as well.
In other news, you can watch one of these interviews where SZA talk about this album and his stressed she was while trying to do something great.