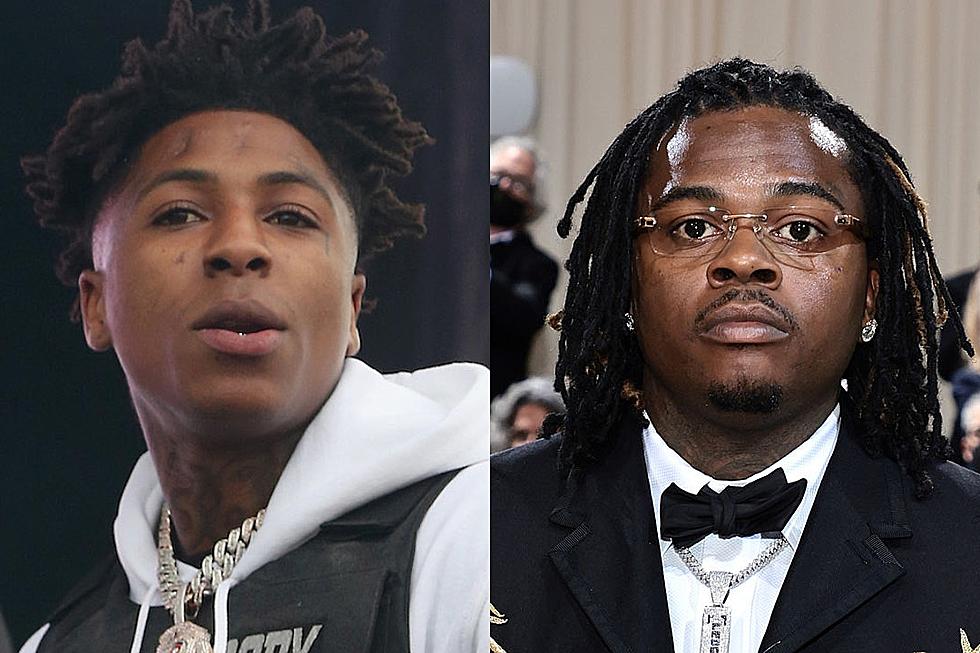 NBA YoungBoy Has a Message for Gunna Snitch
NBA YoungBoy has something to say about the ongoing allegation on Gunna who recent took a plea deal that is getting him on the other side of the story. Gunna, though has made it clear that he has not been interviewed or him giving information about YSL.
Young Thug is still in jail because of RICO Charges. Gunna, was then taken in as apart of YSL member just after Young Thug was arrested months ago. However, Gunna has been released after pleading guilty and he has taken plea deal in YSL's RICO case and get released from jail.
He is out of jail but still not balanced yet because some people are blaming him for taking a plea deal. NBA YoungBoy has indirectly sent a message to Gunna. During his second appearance on his Amazon radio, the Still Flexin rapper confirmed he doesn't want anybody to call him and ask him about the latest snitch Gunna might have offered.
"Man, don't call me… Don't call me asking me about what I think about another n***a's situation," he started. "Or what the fuck… Or do I think another n***a snitching. I honestly do not give one fuck. I ain't got nothing to do with that shit. That shit… It ain't my business. I don't care. So leave me out that shit. Don't ask me 'bout another n***a business, man. What you think about it, bitch?" He said.
The plea deal Gunna took that made him get released from jail is called Alford plea. An Alford plea is designed for defendants who agree that the State has enough evidence to prove them guilty, but they're not actually admitting guilt of any crime.
As said earlier, the rapper is denying the plea but has categorically said he has not offered any information about Young Thug or YSL as a whole. He has not agreed to testify, give statements, or be as a witness to any part in the case.
About Author
Links, a co-founder of Aswehiphop, has been dedicated to the platform since its inception in 2019, overseeing the curation of artist songs and features compilations.