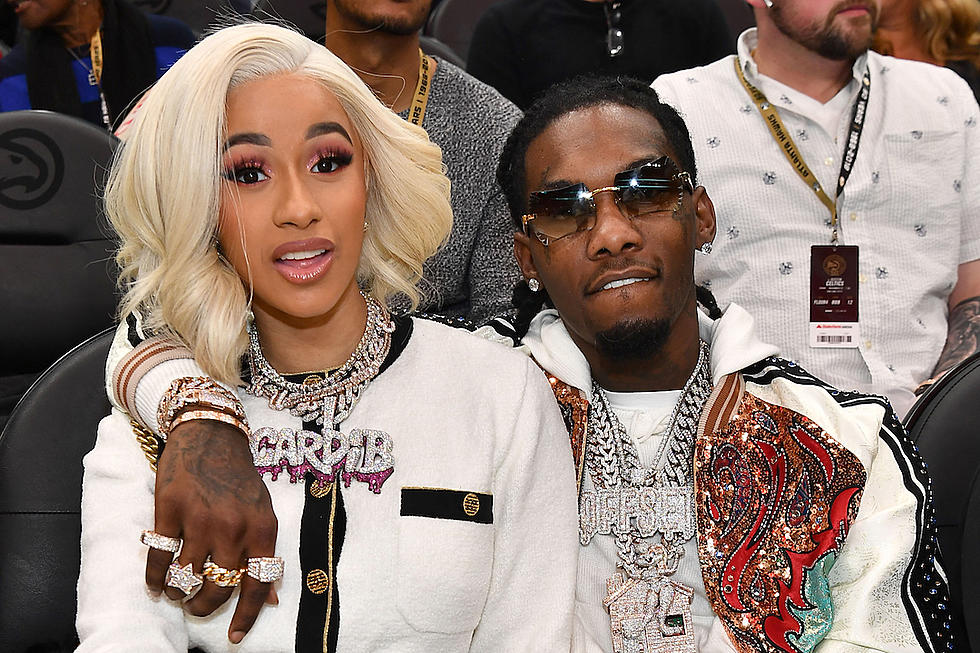 Offset & Cardi B Shares Sweet Valentine's Day Short Film with Romance Quote
2023 Valentine's day also features Cardi B and Offset who have been in love for a very long time. They have shared a short film featuring sweet quotes and a romance convo.
While most countries have already celebrated the Val day. Offset and his wife have thrilled us with just what Valentine's day looks like or what valentine's day is all about.
Cardi and Offest Valentine's Day session for 2023 is worth it because it featured McDonald's meal.
Sure you can call it Cardi and Offest which becomes available Tuesday on Valentine's Day for a limited time, includes a cheeseburger with BBQ sauce and large Coke – Cardi B's preferences – and a Quarter Pounder with Cheese with a large Hi-C Orange Lavaburst (Offset's choice), plus a large order of fries and an apple pie. 
While some photos have surfaced on Us Today, below Aswehiphop has also shared a short film of 2023 Valentine's Day where Cardi B and Offset interact with each other as lovers.
Watching the video below, Cardi B insists that is a man that will first say to a woman that he loves her, not a woman. Well, it all ended with offset telling Cardi B that he loves her while the Up rapper replied I love you too.
The video is ad for McDonald's meal. The meal includes Cardi B's favourite classic McDonald's cheeseburger, together with tangy BBQ sauce and a large Coca-Cola and Offset's go-to Quarter Pounder with cheese and a large Hi-C Orange Lavaburst. The box will also include a large order of fries and a warm apple pie to share. Watch below.
Cardi B and Offset also attended the 2023 Grammy Awards show which took place a few days ago. Both are working on a different albums which will drop this year respectively. You can check out Cardi B 2023 album and plans.