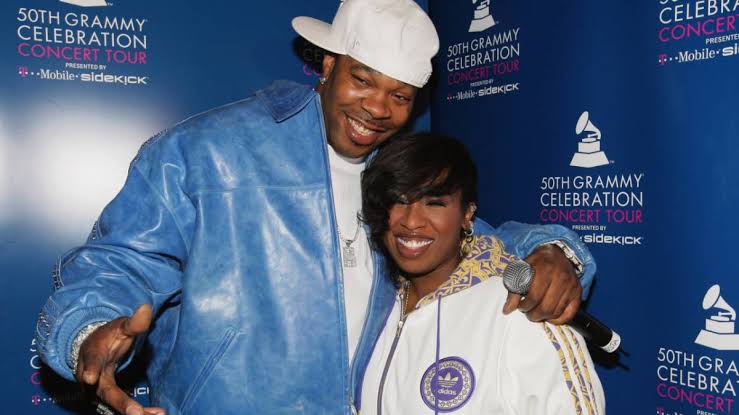 "Love her on levels" Busta Rhymes Praises Kendrick & Miss Elliott.
Busta Rhymes has poured out some praises on both Kendrick Lamar and Miss Elliott. He has something to tell Kendrick Lamar and Elliott. Meanwhile, during his recent appearance on Billboard interview, Busta Rhymes praise Miss Elliott by saying that he "loves her on levels."
The interview came on board after his tour which featured Nas and Wu-Tang Clan. To Busta Rhymes, Elliott is the best female rapper he can always count on. And confessing his level of love to her is nothing but pure praise.
"That's my twin sister. I love her on undescribable [sic] levels. She has been moving out here in such a phenomenally iconic way. She just got her star on the Hollywood Walk of Fame this year. She just got a street named after her. She got a doctorate, I believe. And I just seen that she recently got her Madame Toussaint [sic] Wax Museum statue. Her s**t is on a whole 'nother level of icon right now. So I'm super proud. Congrats to Missy."
That was amazing pure praise from Busta Rhymes thmes to the Lobby rapper. Rhythmes has a few female rappers and singers he respects so much. Mary J Blige who he recently featured on a song You Will Never Find Another Like Me also embraced Busta Rhymes accolades.
In the same interview, Buster also forwards his recognition to Kendrick Lamar. He didn't only praise Kendrick but Lamar's The Heart Part 5 got some flowers from Busta Rhymes.
"What was the name of the Kendrick joint over the Marvin Gaye sample? 'The Heart Part 5.' That video was special, and they set a bar for the new generation when it came to the revolutionary visual impact that me and Missy were always successful at executing," said Busta. "The balance of simplicity and complexity in it is so incredibly powerful, and that's not an easy balance to find. I'm still looking to see who will come up with some s–t that's gonna f**k with that. So visually, I'm giving Kendrick the crown. And that's just one of the many things that Kendrick gets the crown for from me right now."
Busta Rhymes released his new EP titled "The Fuse is lit." The 5 tracks EP features only Big Daddy Kane and Conway The Machine for a new song called 'Slap'. You can watch the video.
Busta Rhymes and Elliott last linked up as a collaboration on a song called Got It. That was in 2018. They have kept a good record for themselves to date.
About Author
Links, a co-founder of Aswehiphop, has been dedicated to the platform since its inception in 2019, overseeing the curation of artist songs and features compilations.