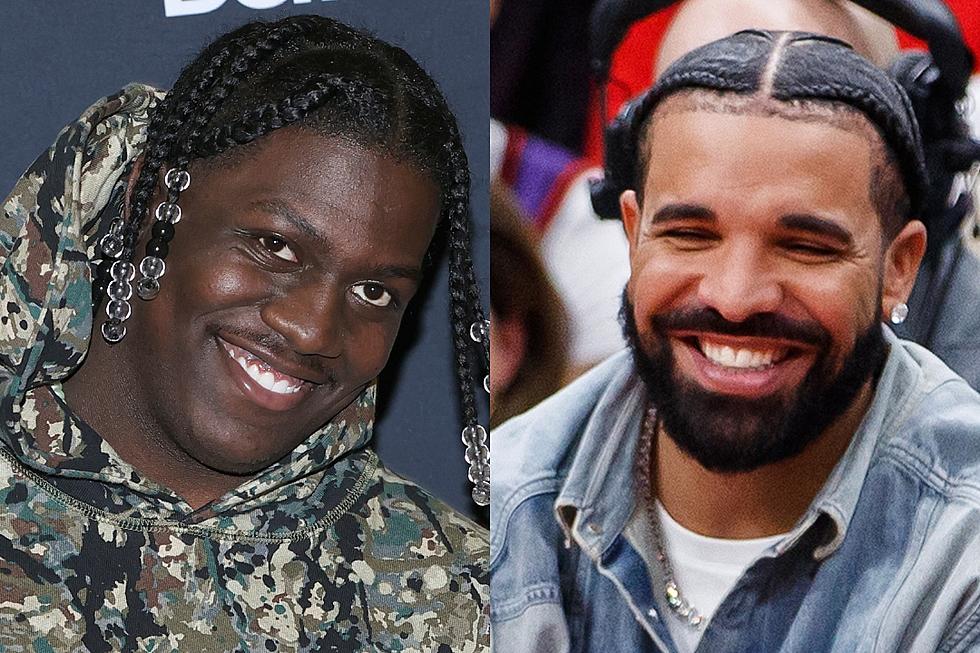 Lil Yachty Didn't Later Release the Video of Drake Eating Hot Dog
Toronto rapper "Drake" just celebrated his 37th birthday and so many of his long time friends  are really sending him some heart warming birthday wishes, but Lil Yachty figures out a wired way of making Drake's Birthday a remarkable one for by wanting to release  a video of him eating Hot Dog.
This is kind of embarrassing without of Drake is  really going  to go viral if lil yatchy finally release it, although  he jokingly stated that on his instagram handle and some fans really want to see that one embarrassing moment of their idol "Drake".
Meanwhile, Lil Yachty and Drake have been friends  for some time now and people know how the two rappers row, but this time, during  the Toronto rappers 37th birthday, instead of Yachty to join other well wishers to wish him well, he threatened on Tuesday (October 24) to release a video of Drake eating Hot Dog.
"Thinking about if I wanna drop this video of Drake eating a glizzy, (aka Hot Dog) " Lil Yachty wrote on his instagram story, but fair enough,  he didn't later go on with the idea.
Lil Yachty reveals he has a video of Drake eating a glizzy 😳‼️ pic.twitter.com/e47Bglnbwc

— RapTV (@Rap) October 24, 2023
Taking  about their friendship, musically, Lil Yatchy and Drake have rqlly been working  together  over the years, especially through out last year, as they ended up with Drake's music project "Her Loss" which was so in collaboration with 21 Savage. 
Also in Drake's "For All The Dogs" Lil Yachty  actually got some co writing credits of up to five songs in the album project from his friend and also had a vocal appearance on his "Another Late Night" where he shouted out to Billie Eilish "Big tits"
"I let her go, she fine as hell but baby wasn't stylish,  She had big tits like Billie Eilish but she couldn't sing,"
About Author
I am a highly skilled copywriter and freelance blogger with several years of experience in the field. Over the years, I have garnered valuable expertise and achieved significant milestones as a blogger.