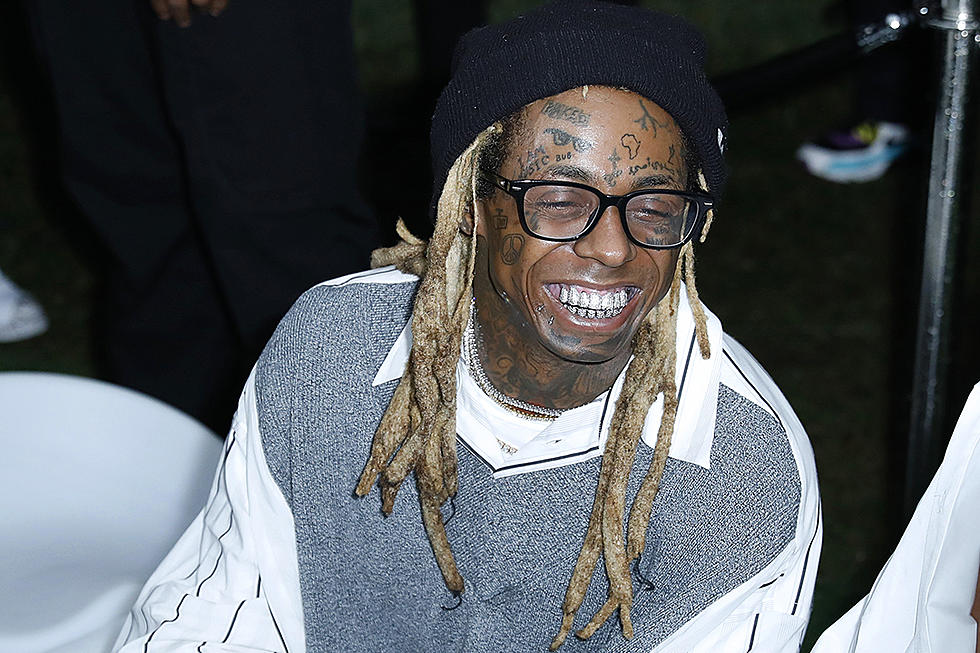 Lil Wayne Acquires New Lamborghini Car
As of recent, Lil Wayne has added a new Lamborghini to his collection of cars. Lil Wayne is not a rapper who likes spending on automobiles but he is actually a big fan. This time around the new Lil Wayne Lamborghini car came in as a gift.
Lil Wayne landed in a run-in during a trip that deprived of him flying. While in the airport and with luggage, a bag with expensive jewellery. The security personnel at the section of the X-ray scanner couldn't allow Lil Wayne pass-through because the items were worth more than 25 thousand dollars in his luggage.
It becomes a huge disappointment to Lil Wayne and had to go back. But his back and forth with aeroplane staff reached the ear of the Saudi prince, Mohammed bin Salman. Mohammed bin Salman isn't happy about what happened to Lil Wayne and decided to visit him in a hotel where he was staying.
He talked with Lil Wayne and exchanged some playful moments but the most surprising convo they had at that time was about a new Lamborghini which was brought into their conversation. Dailyloud shared on Twitter noting that the Saudi prince, Mohammed bin Salman. Mohammed bin Salman gifted Lil Wayne Lil' Wayne a $25,000 Franck Muller watch and a black Lamborghini.
The appeal of the gift was to apologise to Lil Wayne following the problem he encountered at the airport. Below is the conversation between Lil Wayne and Mohammed bin Salman
"After he was leaving the room, he said, 'oh, I forgot, Lamborghini or Ferrari?' I thought it was a general question. I said 'Lamborghini'— I thought he was asking me which one was better."
"Then he asked, 'what color?' I said 'black.' He said, 'In front of your house in three weeks. I'm very sorry for this.' I was still thinking that he was joking, too. I said Lamborghini truck, I heard they are new. I got that like two or three days ago!"
Also, we got the video where Lil Wayne talked about his experience with the royal billionaire Mohammed bin Salman. He shared how it all happened. You can what the Twitter post below. Lil Wayne Lamborghini car is one of the big gifts he has received this year 2022.
The Saudi royal family gave Lil Wayne a 25,000 Franck Muller watch & a black Lamborghini for having an issue at the airport 💯 pic.twitter.com/WJRUO1ZYEz

— Daily Loud (@DailyLoud) November 27, 2022
Now Lil Wayne has a new Lamborghini car along with other cars he has and has driven. The include McLaren 720c, Mercedes-Benz SLS AMG, Porsche Boxster, Rolls Royce Phantom Coupe, Maybach 62 Landaulet, Campagna T-Rex, Cadillac CTS, Bentley Mulsanne, Aston Martin V12 Vanquish and Bugatti Veyron.
This is the first time someone is apologising to Lil Wayne just since Birdman apologised to him back in 2018.
"It feels amazing to be home fucking with my son. I knew this day was gonna come but I ain't know when it was gonna come."
He continues: "And I wanted to apologize to my nigga worldwide. That nigga put his life in my hands." 
About Author
Links, a co-founder of Aswehiphop, has been dedicated to the platform since its inception in 2019, overseeing the curation of artist songs and features compilations.