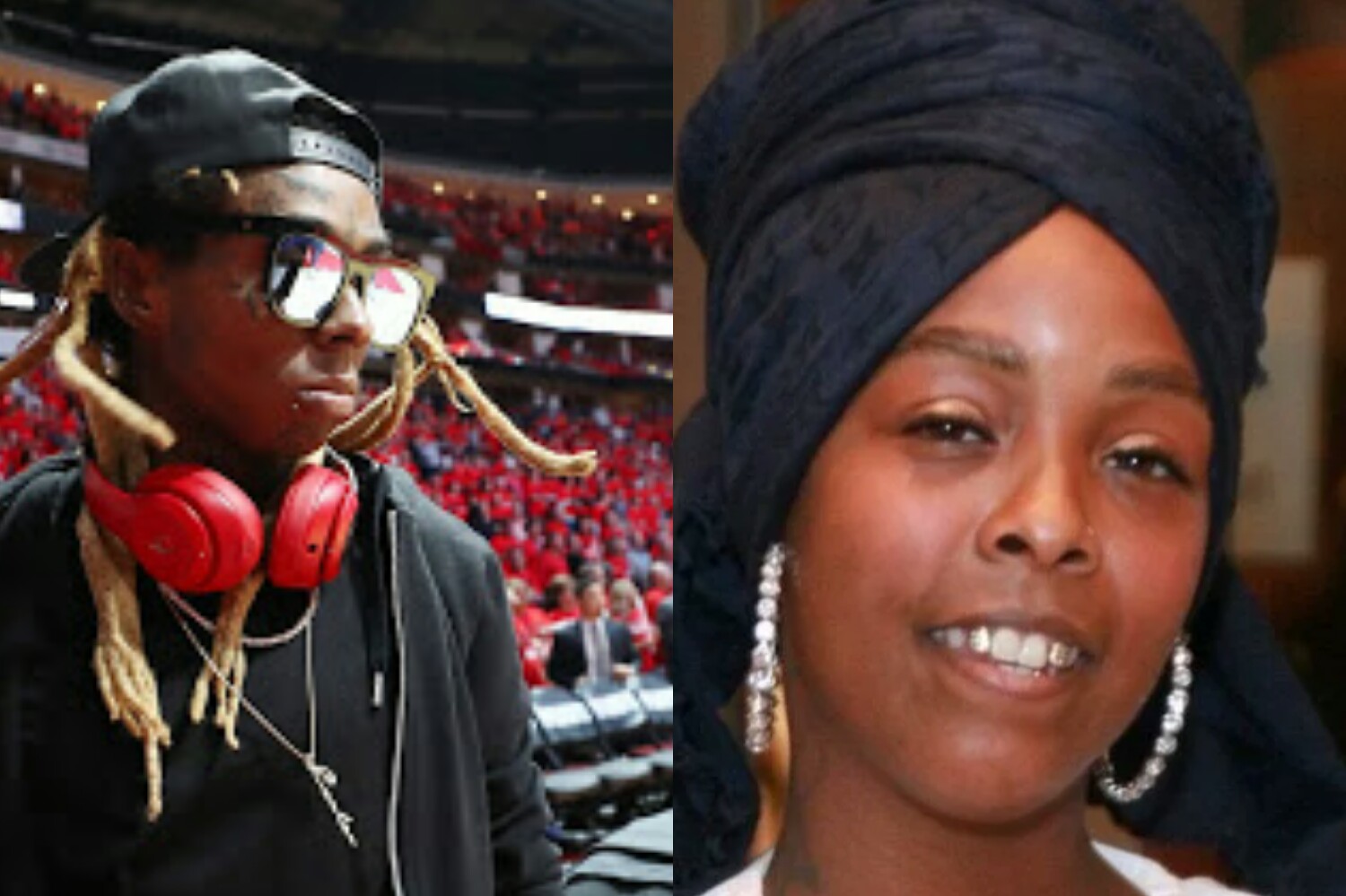 Khia Roast Lil Wayne and Daughter Over His Stance On George Floyd Protest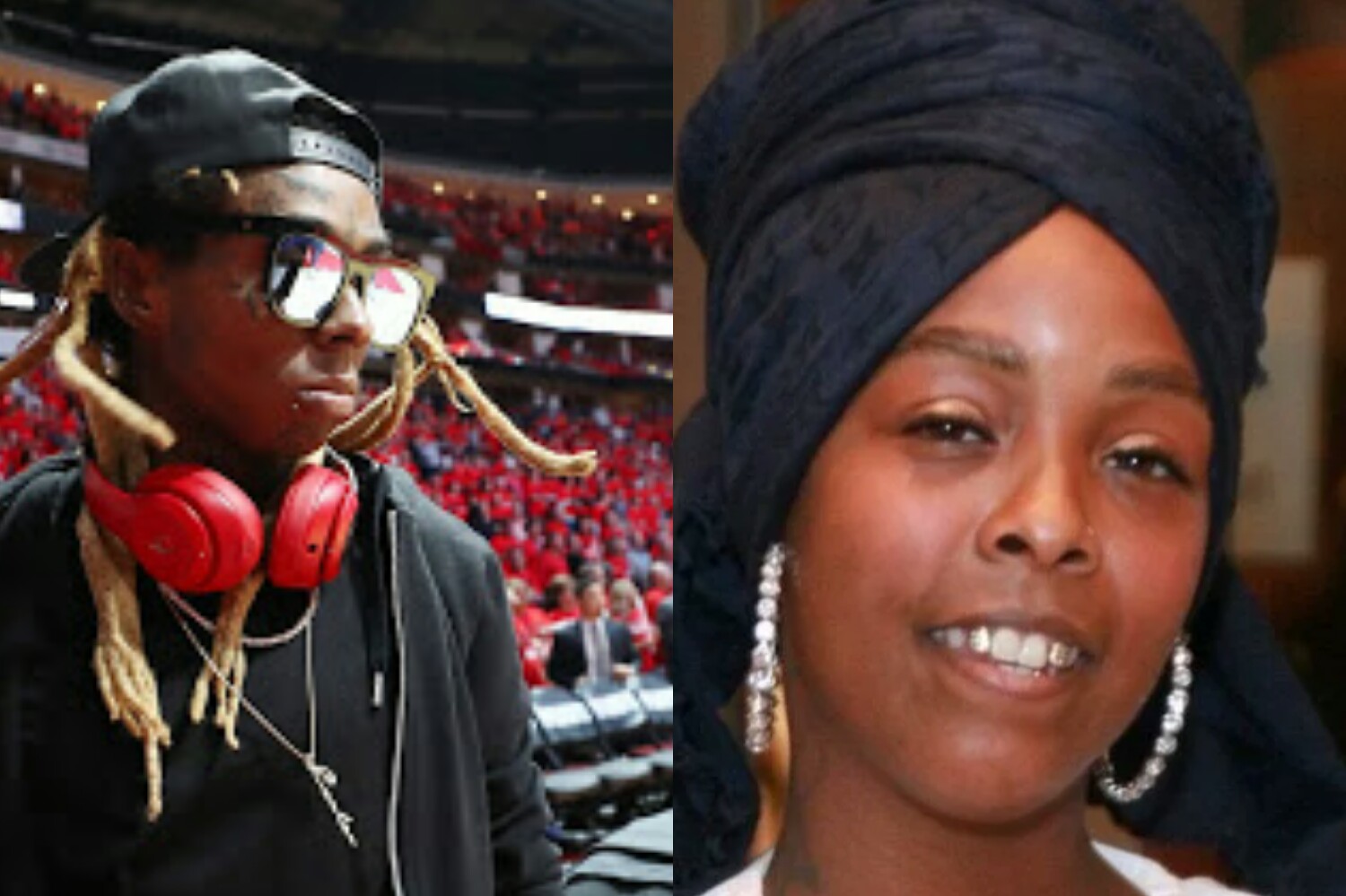 Khia has carried her advocacy to publication and she's rooted so hard in making sure Lil Wayne hear from her. So what are we having in the gut and why didn't she respond to Lil Wayne immediately he stance on Flody annoying death incident.



Flody who was killed as matter of racism ? That's how it being characterized even till date meanwhile Blacklivematters protest erupted following George Flody's pass away. How he was killed left world stand up in favour of Justice for the late George Floyd.


Shifting focus on different opinions, Lil Wayne didn't kept silent about George's police kill but his comment wasn't welcomed, flipped some minds to question if he really cares about Blacklivematters. Might be asking what exactly made Lil Wayne get bounced on.


Lil Wayne while speaking with Fat Joe, Liltunechi said, "We have to stop viewing it from such a broad view, meaning we have to stop placing the blame on the whole force and the whole everybody of a certain race or everybody with a badge." He said after the wake of George Floyd protest.


His response to Flody's killing did provoke the wrath of most folks. You know Khia seem affected as well and she's up in words, verbally destroying Lil Wayne and Daughter.
Khia went on in her reply to reference Wayne's history of drug abuse, saying, "See, that heroin done went to your head." Accusing Wayne of not caring about Black people he doesn't know, she spoke about his daughter, Reginae, saying, "We bet you would think of more to do if Resume little stocky ass had a knee on her neck. If she had one, I bet you would be ready to fight then, E.T., wouldn't you?" She also accused Weezy of failing to practice love for Black women, saying, "'Cuz you ain't never loved and Black b*tches that you f*cked with. You didn't even love your mammy…your gritty, gritty, grandmammy."


Also Read: Watch Lil Wayne Celebrates BET 2020 Honors "Kobe Bryant" With Song


Still haven't done with Lil Wayne, she then jump into his daughter. Here Khia use Lil Wayne's daughter relationship with with YFN Lucci, who is eight years older than her. Khia exaggerated the age difference, calling 29-year-old Lucci "45-years-old" and concluding, "You ain't do sh*t about that either, so we ain't expecting you to do sh*t for us." Khia finally handed down her sentence, declaring, "We the people sentence you to fall off the face of the Earth."


Khia unleashed her to Lil Wayne in a recent episode of her web TV series Gag Order. A clip of the show started making the rounds on Tuesday (June 30) in which the "My Neck, My Back" rapper accuses Wayne of letting the "heroin (pronounced hare-on)" go to his head, as DX told Amahiphop.

— 🦅JULIO🦅 (@_DonJulio1) June 29, 2020
About Author
Links, a co-founder of Aswehiphop, has been dedicated to the platform since its inception in 2019, overseeing the curation of artist songs and features compilations.
News