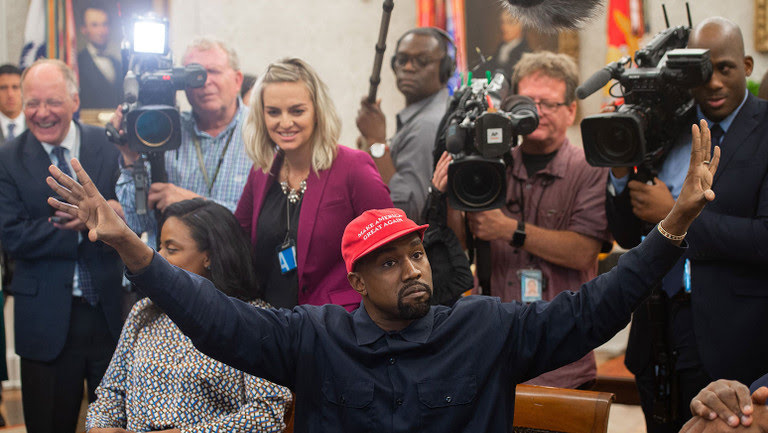 Kanye West Up For 2024 Presidential Candidate
What are you thinking right now? Upon all the comments he has made since year, losing a major contract Kanye West is up for the 2024 presidential candidate. This is something you might like to know more about, but below you will be watching a full video of the announcement for Kanye 2024 presidential election.
Kanye West has also linked up with Milo Yiannopoulos, one of his kind. Milo is a controversial provocateur who has been made one or two awful stance. Kanye West presidential bid is Milo-supported and watching the video then will understand they are all serious for 2024.
Kanye West who recently shared a new music called Burn Everything is making sure he push his 2024 presidential election with Milo. The controversial commentator is now working with Kanye West. He revealed that after answering couple questions.
"working on the campaign." However, it appears Kanye West may have jumped the gun. When asked, "is that an announcement," Yiannopoulos laughs, replying, "I guess it is. Thanks, I accept." 
To Kanye West, working with Milo Yiannopoulos is his favourite man who will stand by for the 2024 election. Both have met each other and that was last week as TMZ reported.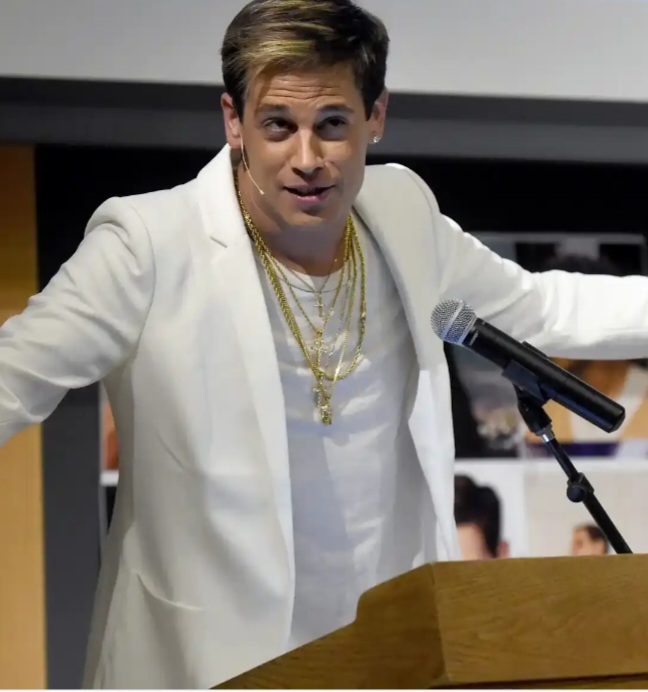 One of the popular trends in 2017 about Milo Yiannopoulos was his resignation from Breitbart news over pedophilia remarks. Milo the rightwing stepped down after a livestream resurfaced in which he appeared to endorse sex between 'younger boys' and older men.
According to Milo's previous comment, He suggested that sex between "younger boys" and older men could be a "coming-of-age relationship … in which those older men help those younger boys discover who they are", and that was he ended up.
"I think particularly in the gay world, and outside the Catholic Church — if that's where some of you want to go with this — I think in the gay world some of the most important, enriching and incredibly life-affirming, important shaping relationships very often between younger boys and older men," he said on a podcast in 2016. "They can be hugely positive experiences." 
Milo Yiannopoulos is likely to go against Islam, feminism about their law on LGBTQ+ community. So Kanye West is in full grand in working with Milo irrespective of their social media stance. Watch the video below you also see more about Kanye West 2024 presidential election bid. He is also using his Yeezy collection to campaign in advance.
"We got the Balenciaga right here," Ye said, holding up a pair of black pants. "But it's the YE24 on it," he added, pointing to the new presidential run logo. 
"So you are running?" the camera person asks after Kanye takes him into another room with YE24 merch laid out in neat rows on the floor. "Yes," he admits after a long pause. "It's simple," he said, adding '"It's just we're moving toward the future."
"I've cut up a hundred hoodies from Yeezy, from Balenciaga, from the stuff we did at Gap, from the stuff we did at Adidas," he explains. "Everything we do is going to cost $20." Watch the video below.
Kanye West has been quite active since this year. Upon his antiseptic comments who also got some notable features. You can check out Kanye West 2022 songs and features as well.
About Author
Links, a co-founder of Aswehiphop, has been dedicated to the platform since its inception in 2019, overseeing the curation of artist songs and features compilations.