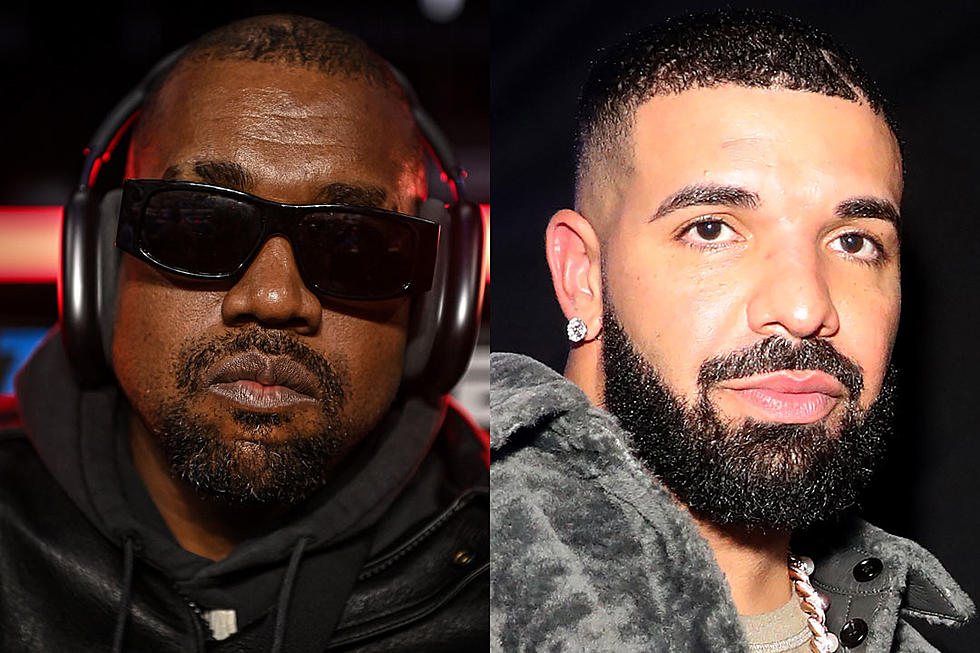 Kanye Invites Drake to Squash Beef
Kanye West could be ending beef soon only if Drake can accept that to happen.
The beef between Drake and Kanye West is mostly known as famous which revolves around every year. But this feud can't take a full day to squash it off. Though who be the one to attempt that. However, the whole story about Kanye West and Drake might be possibly blamed on Kanye.
That might be false, although J. Prince on Monday shared a video Where Kanye West was about to call out Drake to bury their beef in favour to free Larry Hoover. Check what J. Prince said below.
"I met with @kanyewest [last] night in Htown at the Rothko Chapel," he wrote. "It wasn't in my plans to meet him there but I must say I'm glad I didn't allow a worship place for God to detour our meeting."
"There will come a time in life where we all should embrace the movement thinking, over the moment thinking. Moment thinking gets us stuck in the cycle of confusion, revenge, killings, and things of darkness that take you to a place worse than slavery," he continued.
In the video, 'Ye reads a message from his phone where he asks Drizzy to come together in an attempt to free Larry Hoover. A lot of jokes flew on social media about Kanye being in a "hostage" situation.
"I'm making this video to address the ongoing back and forth between myself and Drake. Both me and Drake have taken shots at each other and it's time to put it to rest. I'm asking Drake on Dec. 7 to join me on stage as a special guest to share the two biggest albums of the year live in Los Angeles with the ultimate purpose being to free Larry Hoover," Ye said. "I believe this event will not only bring awareness to our cause but prove to people everywhere, how much more we can accomplish when we lay our pride to the side and come together." You also check that on Twitter.
Kanye West and Drake complicated history didn't start today. It was from dissing track to Twitter beef which you all have been seeing. Thank Me Now and 44 by Kanye west are common to diss songs that both have spotted themselves.
But this whole thing started back in 2007 but looks like Kanye West wants to sign with Drake.