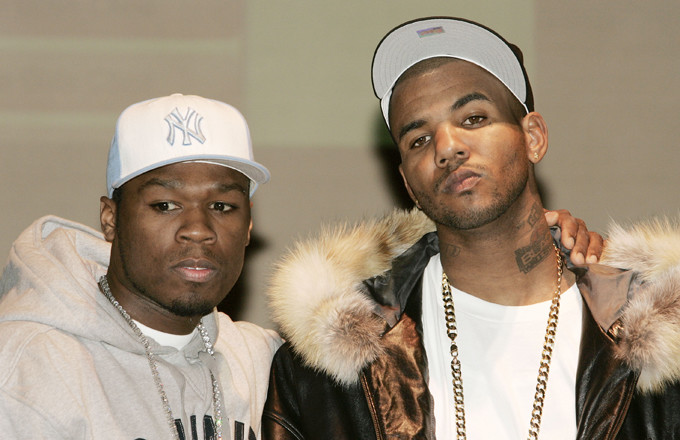 Watch Interviews: 2019 Hip hop Beef To 2020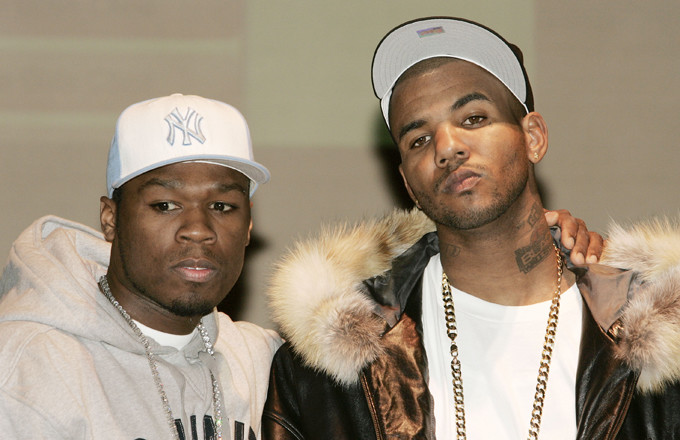 2019 is actually one of the best were artists decide to sign peace across follow peers. Basically we noticed Interviews which dragged our attention on what could happen in 2020.

More songs, videos and albums are heavily on process and it's all about 2020 and some interviews in 2019 was little bit leaving this clue on what we ought to expects next year. Just like Amahiphop present top albums storming 2020, about 101 album has been noted which includes J. Cole, Kendrick Lamar, Lil Wayne, Cardi B, Justin Bieber and more contemporaries. Upon all these expected projects there are more collaboration we dreamt to come true but feud has always been this restriction.
Check out below this 2019 Interview which single possible collaboration in 2020. But note Meek Mill and Drake beef is off but will the rapper feature in Drake's 2020 project. Some of the interview shared this bond not to reconcile. I mean Ja Rule and Cent but you need to see what is behind.
Meek Mill Hip Hop Beef Talk Interview
However, this year Watching those interviews and were people like Meek Mill shared his run-in with Drake and what caused their diss over the past years. It's Hip-hop talk but Philly rapper confidently offload how it all happened. So in a recent Interview, Milly really meant he don't know when this song title Wanna Know came to his head. Wanna Know is Meek Mill song but trend shot as diss towards Drake. Many called it Meek Mill Drake Diss. The track was released in 2016 which ignite beef brwel in between Meek Mill and Drake. That was diss response from Meek Mill following Drake's Back to Back freestyle.
Back To Back and Wanna Know are likely know as diss track from Drake and Meek Mill before they signed Peace with new called called Going Bad feat. Drake and it was dropping in 2018 serving as one of the tracks on Meek Mill's Championship trackslist.
Going Bad huddled both Drake and Meek back to their career and in recent Interview 2019, Meek Mill also addressed his beef with Drake during his. Charlamagne Tha God. His talk was quiet positive as the rapper noted he was on pills when he dissed OVO. Watch below.
The interview could also yield something good in 2020. We are considering if Drake 2020 album will feature Meek Mill.
The Game Hip Hop Beef Talk Interviews
The released his self-proclaim Best album Born To Rap this year. The album featured slew of Hip-hop rappers and according to the west side rapper, he said the album is his last album in career. He released new song titled Pull Up just few days back. The Game had an interview this year were he also flash light on his beef with 50 Cent. This interview were he talked about his hip hop and 50 Cent did electrify most fans since the Compton rapper said has timeless unreleased song with 50 Cent.
The Game and 50 Cent have been sour to each and acting intentionally foes over the past year. Many people who are new to hip-hop and also have The Game and Fiddy as their common share keep on asking when did this beef started. Capitalxtra told Amahiphop that The release date of 50 Cent's second album 'The Massacre' was pushed back in order to accommodate The Game's debut album. The move caused a rift between 50 Cent and Dre and Jimmy Lovine of Interscope Records, and tensions between 50 and Game began. So in 2020, we are hoping to see both officially squeezing their beef either meeting each or shares another common share in hip-hop.





Ja Rule Hip Hop Beef Talk Interview
Another interview we watch this year was Ja Rule's 50 Cent talk. This rappers are like cat and rat and 50 Cent is doing his best to prove Ja's career wrong. However, their feud is totally active. Ja and Fiddy has been doing this beef for a very long time yet it kept turning more flammable. Ja Rule once talked about his beef with 50 Cent. He said they sworn not to quit.




Drake and The Weeknd Beef Talk War
Possibly there might be new collaboration in 2020 between Drake and The Weeknd. Drake and Knd had this suprise feud but Drake addressed his miff at Weeknd using a new freestyle single and video called War.
Drake this year has settled his feud with The Weeknd, Chris Brown and last year he finally share his Meek Mill song Going Bad.
The Toronto rapper new album on way. The album will be available on stream by 2020 meanwhile fans are waiting songs featuring Chris Brown, Meek Mill, The Weeknd and more duds. Watch Drake talk about his beef with The Weeknd using War official video.

Remy Ma Hip hop Beef Talk Interview
Remy Ma and Nicki Minaj in 2017 had this infamous beef but Remy has addressed feud in new Interview. According to what she said, she noted bitterly by saying "What led up to the whole 'ShETHER' thing was I just kept hearing so many things behind the scenes and I didn't understand. Why would you do this to me?" Remy said nine minutes into the interview. "I was already annoyed at everything that was going on. I was like, 'Yo, as long as this is the way it is, nobody—not just me—no women are going to be able to succeed as long as this is how it is. If you don't sound like this, if you don't look like this, if you're not bowing down to her, we're never gonna get nowhere." Watch below.





This beef is still active and not sure if Nicki Minaj and Remy are turning it off in 2020.
50 Cent Hip Hop Beef Talk Interview
50 Cent and Rick Ross beef is still alive and well over a decade after it first began. On Monday (Sept. 16), 50 stopped by Los Angeles radio station Real 92.3 for an interview with Bootleg Kev and DJ Hed when the topic of Ross came up. Kev referenced a comment 50 had made back in August questioning Ross' relevancy, which led to some more jabs from the G-Unit rapper. "I know you just said something about Ross not being relevant enough to do music with," Kev began. "Well he just dropped an album and it's the number one album on the hip-hop chart and he just dropped a book that's doing well." "How many did he sell?" 50 shot back. "Number one? Come on. What week was it? Some weeks 10 purchases make you number one." Watch below.
View this post on Instagram
All this mentioned beefs have been lingering over years. While Eminem and Nick Cannon had their feud renewed, none have addressed the new reignite diss on new interview. But Charlamagne Tha God hopped on Nicki and Eminem 2019 diss and he said Nick Cannon won Slim Shady on rap battle just like The Game Comment on Eminem and MGK 2018 ducked out.
Some of this hip hop beefs are rebranding itself in 2020. Rappers like 50 Cent, Rick Ross, MGK, Eminem, Ja Rule, Nicki Minaj, Cardi B Lord Jamar and more are will likely to shady.
About Author
Links, a co-founder of Aswehiphop, has been dedicated to the platform since its inception in 2019, overseeing the curation of artist songs and features compilations.
News