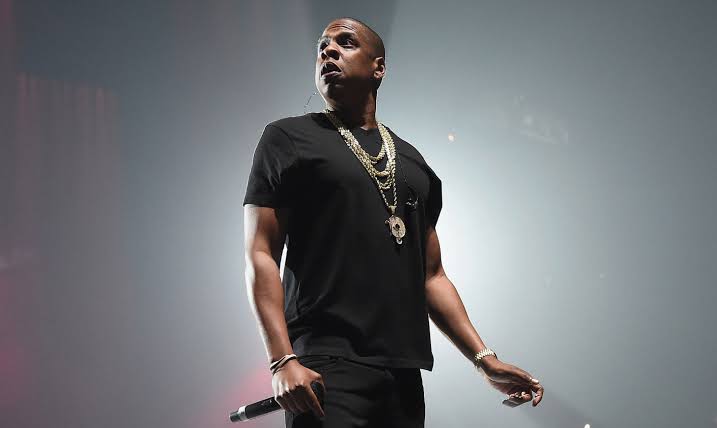 Jay z 2022 Songs & Features
We all know that Jay Z 2022 songs is rare to get. This is because Hov has no longer honing focus on music. He is a billionaire hip hop rapper who has built foundation for new hip hop rappers. But Jay-Z can offer a collaboration depending on he wants it. Since this year, He has not released any songs rather got featured on Pusha T's new album, It's Almost Dry. That was an album we saw featuring Jay-Z and Kanye West same year. However, Jay-Z has some new songs we can album refers to be new Jay z 2022 songs and features. Maybe you can check out his 2021 songs.
Jay Z 2022 Songs and 2021 Featured Songs
God Did
Neck & Wrist
What It Feels Like
Sorry Not Sorry
Bath Salt
Jail
Love All
God Did
Jay-Z once told us that he doesn't charge a verse anymore. But will only depend on the level of your relationship with him. You can check out the interview. Meanwhile, his latest feature was on DJ Khaled's God Did album on a track titled God Did. The song featured Lil Wayne and Rick Ross.
Neck & Wrist
Neck & Wrist was the first song Jay z featured on in 2022. It has remain the most song you say it is Jay's 2022 song. Though the song came from Pusha T's It's Almost Dry album which was released back in April 22. The album welcomed more hip hop including Kanye West, Nigo, Lil Uzi Vert and more hip hop names. Neck & Wrist isn't the first Jay z and Pusha T have collaborated on.
What It Feels Like
What It Feels Like was released in 2021. According to data from 2022 search results, it ha been recorded that this song has gotten a ton of search from folks. However, the Nipsey Hussle and Jay z song is one of the song can also stream this along with old Jay z's songs. According to Rolling Stone, What It Feels Like is part of the soundtrack to Judas and the Black Messiah, which tells the story of Black Panther leader Fred Hampton's assassination by the FBI.
Sorry Not Sorry
Ok, Khaled Khaled album by DJ Khales did a pretty good job by featuring hip hop tycoons for this particular album. The album linked both Jay z and Nas on a single track called Sorry Not Sorry. It was just a cool song and also has remain not a song of Jay z 2022 track despite been released in 2021. Sorry Not Sorry also has video where both DJ Khaled, Nas Jay assembled around a table.
Bath Salt
Bath Salt, well in remembrance of Late DMX, Jay z and Nas joined forces on DMX's posthumous album Exodus. Same year Hov and Nas appeared on Khaled Khaled album, they moved on to assist on DMX album. unites a trio of larger-than-life New York rappers on the same track for the first time. Listening to this song, then you will how Jay and Nas lavished their rap talent, killing the beat as grandmasters of hip hop.
Jail
Jail is another most recent song of Jay z. This one appeared on YE DONDA. Officially, the featured Jay-z but Kanye West later replaced him with DaBaby. Many where not happy about his action and some asked Kany West why he pulled out Hov from the song for DaBaby to come with something they don't like.
Love All
Love All is a song from Drake featuring Jay z. It is one of the songs on Certified Lover Boy album which served as Drake's fifth studio album. Love All has maintained Darke and Jay z relationship. They might be getting along on collaborating but it's clear Drake always has Jay z on his goat list.
In conclusion, most of the songs listed above are from 2021. Jay z had more song from last year but has only featured on 2022 song which is Neck & Wrist. The Songs mentioned above are most recent Jay z songs.
Meanwhile, always check back on this page for more jay z songs will be updated.
DJ Khaled
DMX
Drake
Jay Z
Lil Nas x
Lil Uzi Vert
Pusha T