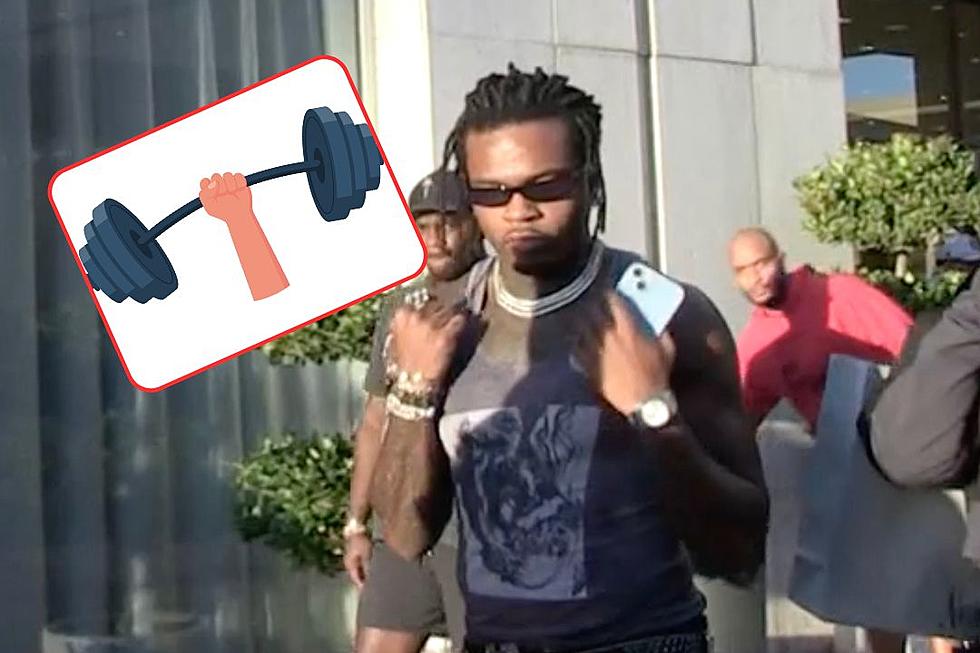 Gunna's Key to His Massive Weight Loss
In a recent interview, Gunna's key to his weight loss was revealed.
Gunna's Weight Loss Secret
On Thursday (Sept. 28), TMZ posted a video of Gunna leaving a hotel in Beverly Hills, Calif. The Atlanta rapper was asked by the camerawoman about the secret to his weight loss journey. Gunna responded by making the pumping-iron gesture, which suggests that he has been lifting weights in the gym. Lifting legs," he also told the camera woman that was part of his exercise regime.
Gunna Shows Off His Chiseled Look in Workout Photo
Last month, Gunna showed off his well-defined physique in a photo that went viral online. You can see the image below. In the side profile picture, the rapper is wearing gray athletic wear and doing a half lunge while using a resistance band.
It looks like the rapper embarked on his healthy lifestyle after getting out of jail following his RICO indictment with Young Thug and 26 other YSL members in May of 2022. On April 12, Gunna's weight loss became apparent after a photo of him and three other men was posted online. In May, the 30-year-old rhymer posted another picture that showcased his transformation in and out of the gym.
"Whole new man," one person wrote on Twitter after seeing the pic, which you can see below.
About Author