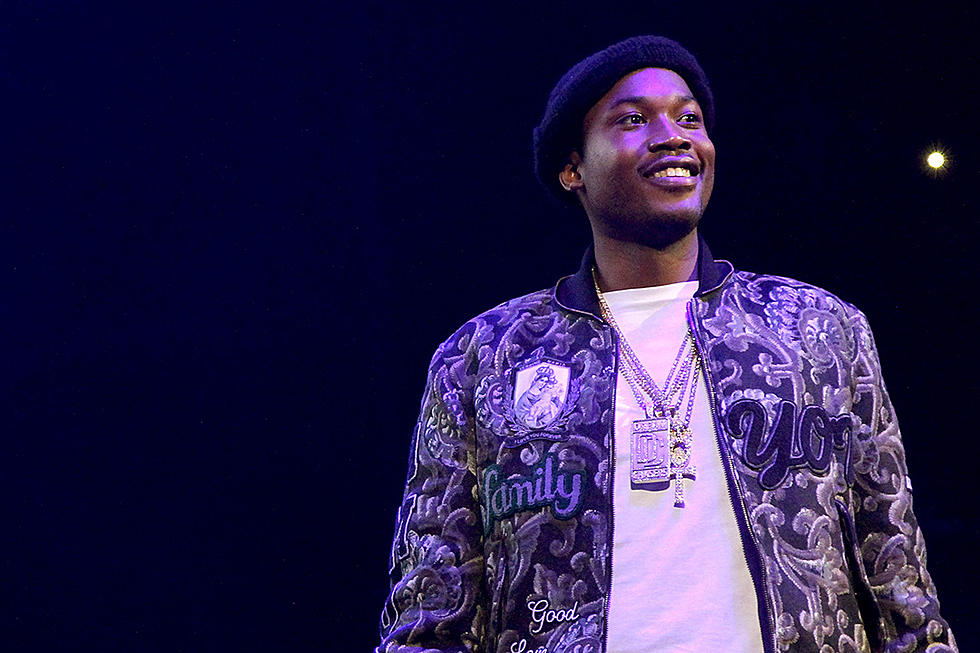 Meek Mill 2019 Songs & Features
Do you know that in 2019 Meek Mill had one of the best years of his life? Of course, it's 2022 Meek Mill is pretty much alive and still doing his music. But you can't compare Meek Mill's 2022 songs and his 2019 songs and features. That year there was a massive feature to Meek Mill from Lil Wayne, DJ Khaled, Jeezy and more. Meanwhile, on this page will are bringing it back to your notice of Meek Mill 2019 songs and features. Please note the songs listed are Meek Mill 2019 features only. Although you can check out his CHAMPIONSHIP album which was released in 2018 the followed his 2021 EXPENSIVE PAIN album.
Meek Mill 2019 Songs and Features
MLK BLVD
100 Shooters
Chariot
Double Trouble
Tap
Backwards
Weather The Storm
You Stay
That Box
That's Crazy
Blow A Bag
MLK BLVD
Jeezy's album TM104 didn't only feature other rappers on this album but he also bring Meek Mill who delivered some of his rapping lines via MLK BLVD. This is one of the great songs that linked with Meel.
100 Shooters
Future's I NEVER LIKED YOU didn't feature Meek Mill this year but we have heard this hit collaboration from the Atlanta rapper to the Philly rapper. In 2019 Future shared a song called 100 Shooters.
Chariot
Chariot is a song from Calboy who was under Mill's Dream Chasers Management so doing a hit common. Chariot is a song Calboy Wildboy album. But on this particular song, it also featured Lil Durk and Young Thug.
Double Trouble
Streaming Control the Streets, Volume 2 then you will notice that the album featured a lot of hip-hop names. Meek Mill is one of them that year. On the track Double Trouble that's where Meek Mill was featured on.
Tap
In March 2019, Nav released his album Bad Habit featuring Meek Mill and more. Meek Mill assisted Nav on the track Tap. The song also welcomed its official music video featuring Lil Durk, The Weeknd appearance as well.
Backwards
There are much of Meek Mill we are missing these days. Meek Mill is no longer giving a features and it's unlike his 2019. Same that year Gucci Mane and Meek Mill hit the studio for Backwards song. It also came with video.
Weather The Storm
This year's DJ Khaled didn't feature Meek Mill in his God Did album. But they are good friends who always look after each other. In 2019, DJ Khaled released his Father Of Asahd. It tapped Meek Mill for Weather The Storm song. Weather The Storm featured Lil Baby also.
Stay
If we say DJ Khaled is very good friend of Meek Mill then yiubshoul also know that there are things keep them together. DJ Khaled had to feature Meek Mill on another song on his Father Of Asahd. But this time on Stay song which also came with video.
That Box
That Box is a song from Hitmaka featuring Meek Mill. The song also featured 2 Chainz, A Boogie, Tyga, YBN Nahmi. This is one of the dope song of Meek Mill that year.
That's Crazy
If you are truly Meek Mill fan, then we provide this list of Meek Mill 2019 songs to enable you to know all the songs from Meek Mill. Routine is another song for Meek. It came from Wale and also featured Rick Ross. The song cams from Wale's That's Crazy album.
Blow A Bag
Here's another song that featured Meek Mill in 2019. Blow A Bag is from YBS SKola. The Baltimore native has released his first full-length project called Minor Setback where Meek assists the young emcee on track #13, 'Blow A Bag'. It almost feels like the song belongs to the Philly star.
These are songs that featured Meek Mill in 2019 before he released his EXPENSIVE PAIN album.
About Author
Links, a co-founder of Aswehiphop, has been dedicated to the platform since its inception in 2019, overseeing the curation of artist songs and features compilations.