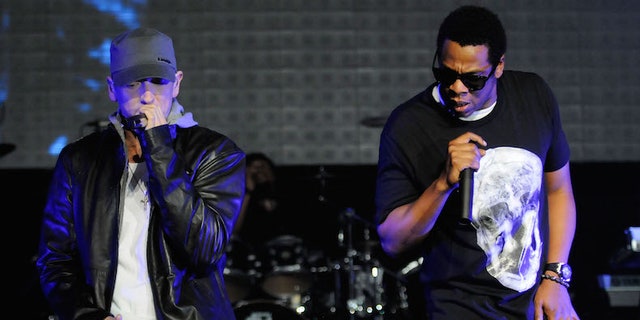 Eminem And Jay-Z's Producer Mark James, Passes Away
Eminem and Jay-Z's producer, Mark The 45 King James, has reportedly passed away. This sad news was confirmed on Thursday, October 19, by DJ Premier through an Instagram post.
More to this, Eminem and Jay-Z's  producer and DJ, born in the Bronx, passed away in the morning. This was just days after celebrating his 62nd birthday.
While the cause of his death remains undisclosed. DJ Premier mentioned that Mark had been in the hospital earlier that week.
In his heartfelt message. The Gang Starr veteran expressed his deep admiration and respect for James.
Also, he provided insights into the illustrious career of DJ Mark the 45 King.
"R.I.P. DJ Mark The 45 King who passed this morning. An ICON. His 62nd Birthday was Monday". DJ Premier wrote.
Furthermore, he shared his personal experience, revealing that he hadn't heard of Gang Starr. Further stating that it was until he heard DJ Red Alert play their second single produced by Mark. And it piqued his interest.
Premier continued to praise Mark's extensive contributions. He did this by pointing out his unique sound characterized by heavy drums and distinctive horns in every production.
Notably, Mark was responsible for numerous classics and was a member of the iconic Flavor Unit, which included artists such as Queen Latifah, Naughty By Nature, and more.
DJ Premier highlighted some of Mark's iconic productions, including…
Eminem's "Stan," JAY-Z's "Hard Knock Life (Ghetto Anthem)," and Queen Latifah's "Ladies First".
Mark was also known for his vinyl releases of breakbeats, which significantly influenced the music scene of the '80s and '90s.
DJ Premier expressed his gratitude for being able to connect with Mark one last time before his passing, adding condolences to Mark's family and highlighting the lasting impact he had on the music culture.
In conclusion. Tributes to Mark The 45 King James came pouring in from various figures in the music industry and beyond, commemorating his significant contributions to the world of hip-hop and music production.
About Author