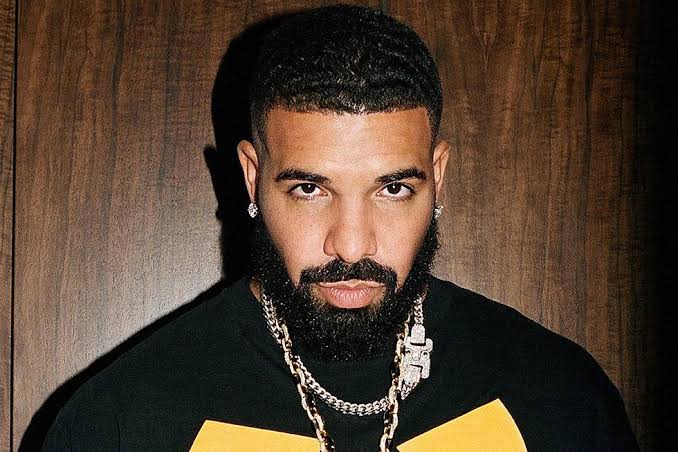 Drake Reveals He Listens To 2Pac Songs Always
When you talk about Drake's favourite rapper, then people are likely to mention Jay-Z. Of course, everyone has his or her top five rappers at least. Favourite rappers are mostly the ones you always listen to their music. We have shared rappers and their favourite GOATs. There you will know Drake listens to 2Pac songs.
Drake is proudly grateful to the Billionaire Hov. Not only for being the greatest rapper alive but also for shaping hip-hop with his influential rap career. The Toronto native since when was 9 he heard about 2pac's death. He never loved listening to west side rapper that much.
Drizzy has revealed how Tupac's songs are what he has been streaming since this year and well comparing his love for Jay-Z and 2Pac. Drake's past had a lot of the east coast. But as time goes he began to develop an interest in paying 2pac songs.
His earlier age was all about Jay-Z to the extent he referenced his relationship with Jay-Z in one of his songs 'Fear.' According to what Drake rapped on his 2009 track, said when 2Pac died he didn't cry but definitely if Jay-Z did.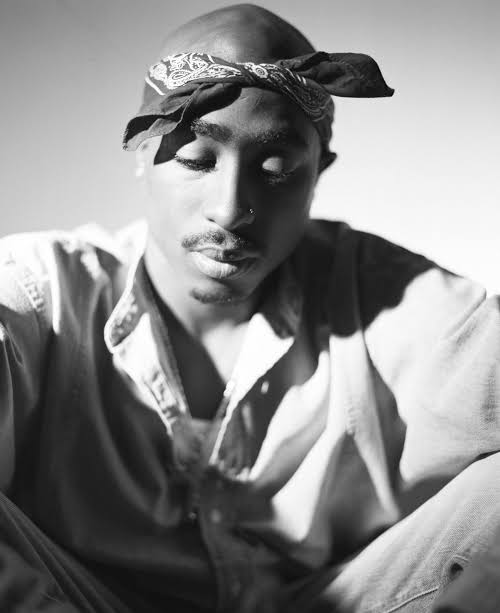 "I never cried when 'Pac died," "But I probably will when Hov does." You can listen to the song below.
Well, Drake dropping such bars off from the song shows how new he was. He was 9 years as a new hip-hop rapper and understand more about 2Pac.
"A lot of people also sort of don't understand the meaning of that line." "It's not necessarily that I don't love West Coast Hip-Hop or that I don't love 'Pac now that I'm 22, but that line was just said to show how new I am to Hip-Hop. I was 9 when that [Tupac's death] happened, so it didn't really affect me," Drake said.
HER LOSS co-rapper has found what it means to be a 2Pac and listen to his music. These days Drake spends time streaming Tupcs songs. Spotify has also shown said it. Drake might have gotten a lot of classic awards but he can't stop dreaming of his artistry being more of 2Pac.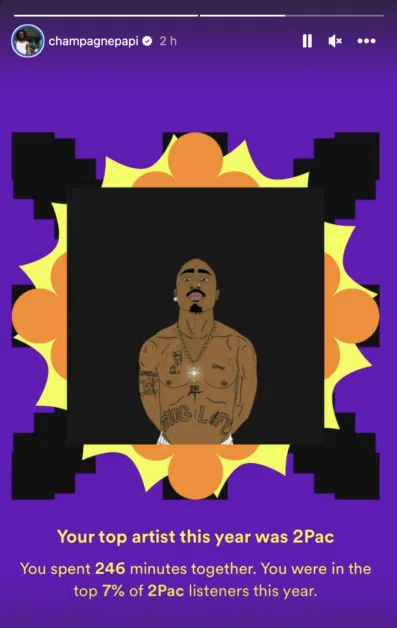 According what he told TheBoombox, "I think more than anything, aside from his music, which was absolutely incredible, I think he just drove people with who he was, the way he carried himself. He was somebody who was a free spirit and he did not care, he just did what he felt. I wish I could have a little more 'Pac to my persona. I'm working on it." 
As it stands now, 2Pac is Drake's best rapper of all time. He encourages people to always listen to 2Pac because his music remains evergreen. He can proudly list his top goats as 2Pac, Notorious Biggie, Jay-Z, and Lil Wayne.
About Author
Links, a co-founder of Aswehiphop, has been dedicated to the platform since its inception in 2019, overseeing the curation of artist songs and features compilations.