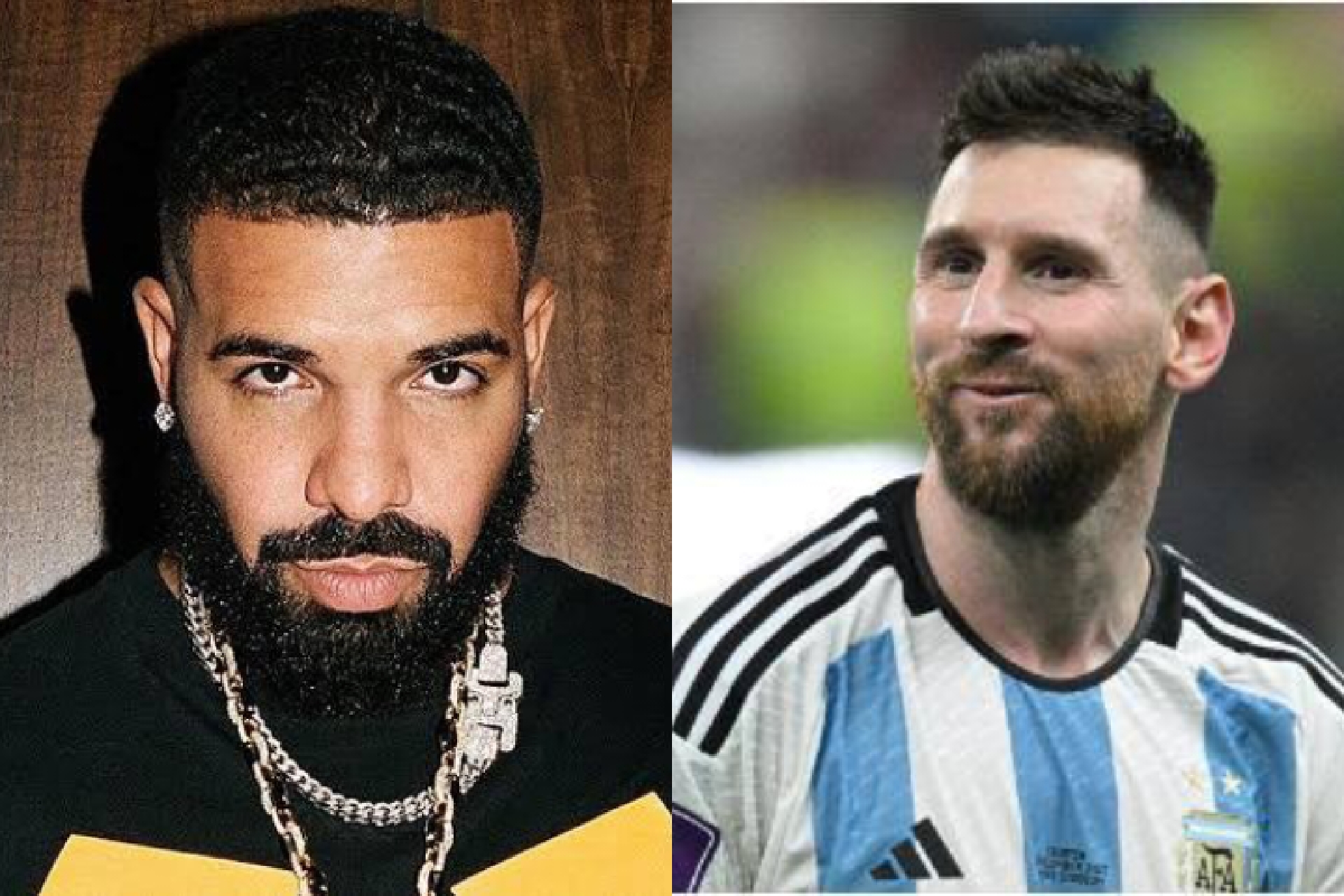 Drake & Argentina Win Big On 2022 World Cup
It was just a heavy tough night between France and Argentina. Drake and Argentina win Big In the 2022 World Cup. The rapper enjoys gambling on live moments. He always does it with big money and this time Drake is not regretting betting his money against France to lose the world to Lionel Messi's led team.
Today, FIFA World Cup finally come to an end but the way the game ended wasn't such easy. However, Drake has joined the super-beneficial team Argentine as they celebrate as world 2022 FIFA World Cup champions. He placed a bet of $1M for the country trash France.
Argentine was able to defeat the defending champion after the extra time led them to a penalty shoot-out which resulted in a 4-2. France loses the game. Drake has then shared on his Instagram account showing placed a $1 million bet for Argentina to win and was looking at a $1.75 million payout.
The outcome dispels the notion of the "Drake Curse." Under this phenomenon, any team or individual that receives support from Drake ends up either losing the game or playing decisively bad—but not today. Below you can see the photo of Drake's Argentina bet receipt.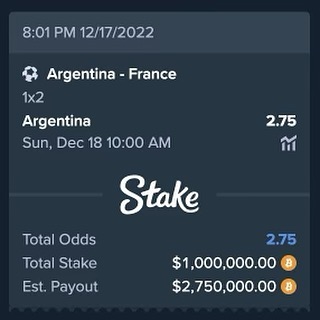 It's a very big win for Drake, especially for Argentina after taking the trophy home. Drake placed his bet on for the country to win and it worked for him. Drake is not from Argentina but he always gives his support to Messi and his teammates to win. He developed much love for Messi right from Barcelona.
As Messi and his teammates celebrates at the Lusail Stadium in Qatar, Drake is also celebrating his big win using Argentina. Drake is another rapper we have seen having his interest on this 2022 FIFA World Cup. Last time Morocco and France met at FIFA 2022 semifinal, French Montana celebrated Morocco for their effort to reach such stage.
FIFA World Cup 2022 has ended and it is the last FIFA World Cup for Lionel Messi who will soon go on retirement.
"This will be my last World Cup for sure. The decision has been made." Argentine fans across the globe were hoping Messi could cement his legacy as one of the greatest to have ever played the sport—and he did.