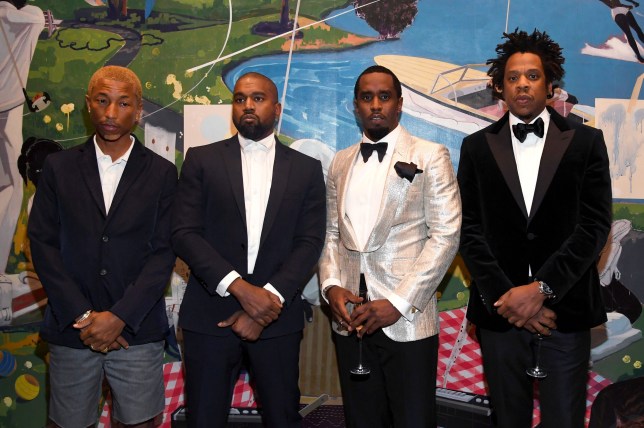 Diddy Watch Jay-Z & Kanye West Reunite On His Birthday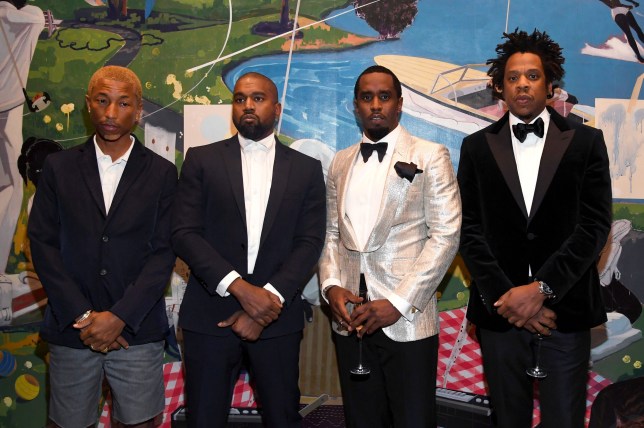 For real, but is this gonna last. Kanye West and Jay-Z infamous beef has hip-hop wondering if this dudes will call it quit. Well Diddy 50's birthday party spotted both Jay-Z and Kanye West inside the same room.

Been long we saw both parties interacting as Hip-Hop pioneers, and that's exactly what happened during recent Diddy's celebration. Kanye and Jay were hugging, shaking and also have little convo probably as regards to their presence or some other side ventures.
The two Watch The Thrones rappers to fans by surprise of course Diddy didn't noted fanbase about Hov and Ye joining his party. The party was held on Saturday night at Diddy's lavish Holmby Hills mansion in Los Angeles which was attended by the who's who of the industry including Kim Kardashian, Beyonce, Post Malone, the Jenner sisters, Pharrell, Quavo, The Weeknd and many more.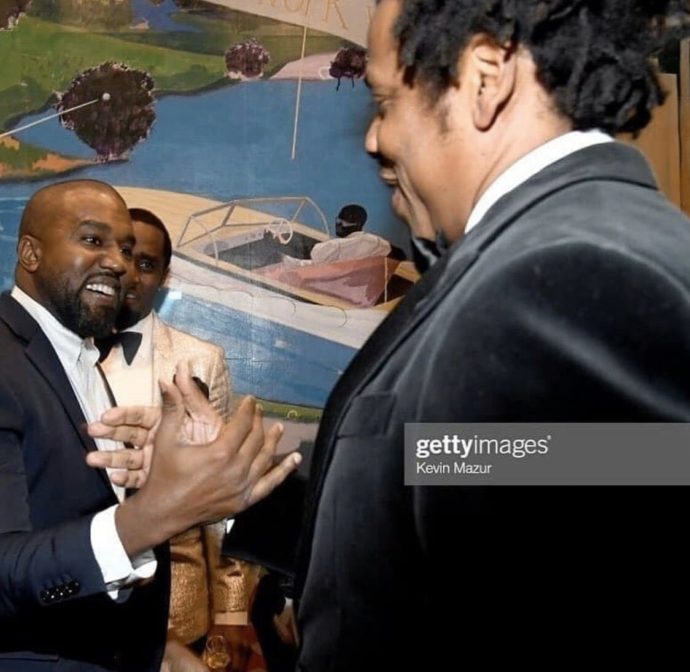 As we know by now, Jay and Kanye have not seen eye to eye in recent years, reportedly due to business clashes. It became clear to the public when Jay and Beyonce were visibly absent at Kanye & Kim's wedding in 2014. The two did seem comfortable around each other at Diddy's birthday party. In a video captured from the event, the two could be seen exchanging a few words as well.
While it has been long we saw Jay-Z emphasizing on his situation with Kanye West, Kanye West at least has also being on brand to talk about his Jay-Z business. According to what he said to Zane Lowe, "With Jay, I love all of these people, but you got to know there's a lineage of Jay to Ye to Drake. It's like, this person is your idol. Then you get to know 'em, then you be friends, then you turn to frenemies, then you turn to enemies, and then you gotta bring back the positive energy. But that is the lineage of rap kings and inspirers."



In an interview with New York Times' T Magazine, the Roc Nation head honcho had addressed his relationship with 'Ye. "I [talked to] Kanye the other day, just to tell him, like, he's my brother. I love Kanye. I do. It's a complicated relationship with us. Kanye came into this business on my label. So I've always been like his big brother. And we're both entertainers."
News