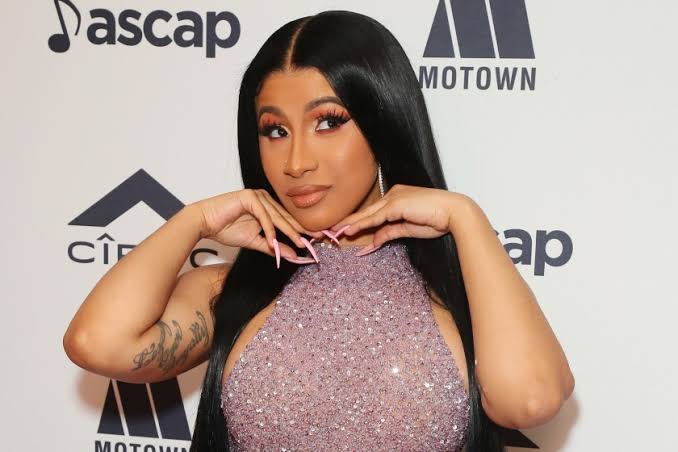 Cardi B: I'm More Than $40 Million Net Worth
Cardi B corrects her net worth, she's more than $40 Million. Well, if you are wondering the exact net worth of Cardi B, you can simply google it online. Cardi B is one of the most expensive female rappers which has been updated .
Of course, she is not of these hip-hop rappers whose net worth is below $10 million. But whatsoever her net worth is, the Up rapper still doesn't believe her online net worth is $40 million. Check online you will definitely see Cardi B as a female rapper with 40 million net W.
But as of recently, Cardi B might have let everyone know that her net worth is not that 40 like she is above it. One of her fans who google Cardinal 2022 net worth was shown $40 million as an answer. The fan then tool it on Twitter and posted "Says the rapper worth 40 million."
Generally, that was Cardi B Internet net worth. However, she had to correct the fan. Though Cardi B said she was more than that and she also added more hints. Basically, she pointed out that if she don't save, work and budget she could lose it.
I'm worth more then that and guess what ? If I don't save ,work and budget I could lose it too! What makes you think that no matter how much money you got you can't lose it all if you don't manage your money correctly.I too have bills,responsibilities and people I have to help. https://t.co/QWIaj5Lpma

— Cardi B (@iamcardib) December 20, 2022
Cardi B also said she need to save because there are more responsibilities for her. Not only for her family but there are people she needs to help financially. Cardi B has always been proud of herself for working smart to make her money.
While the only problem Cardi B is having with her fans is that she hasn't released any album since 2018. Though she previously showed how many she made for one show. About $1 million for a 35-minute performance she made.