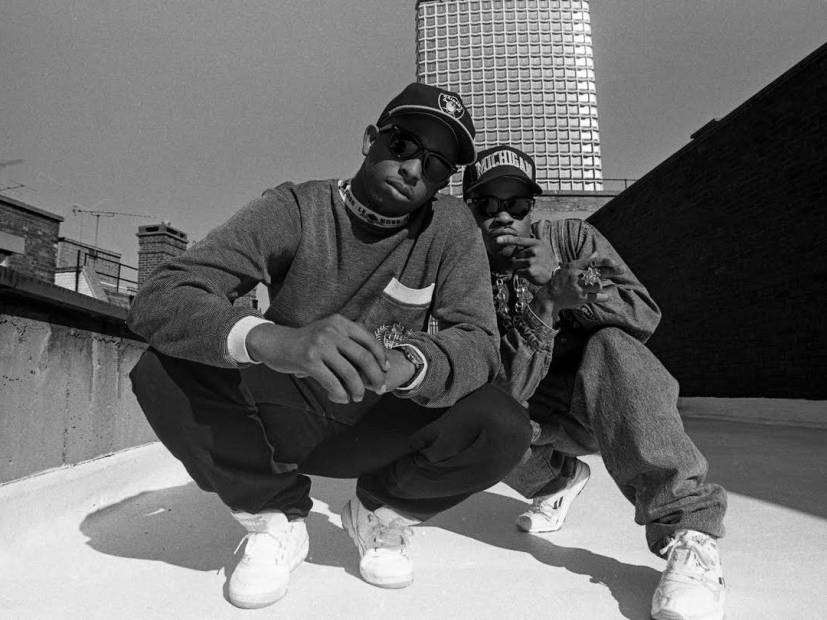 Amahiphop: Stream New Hip-hop Albums November 2019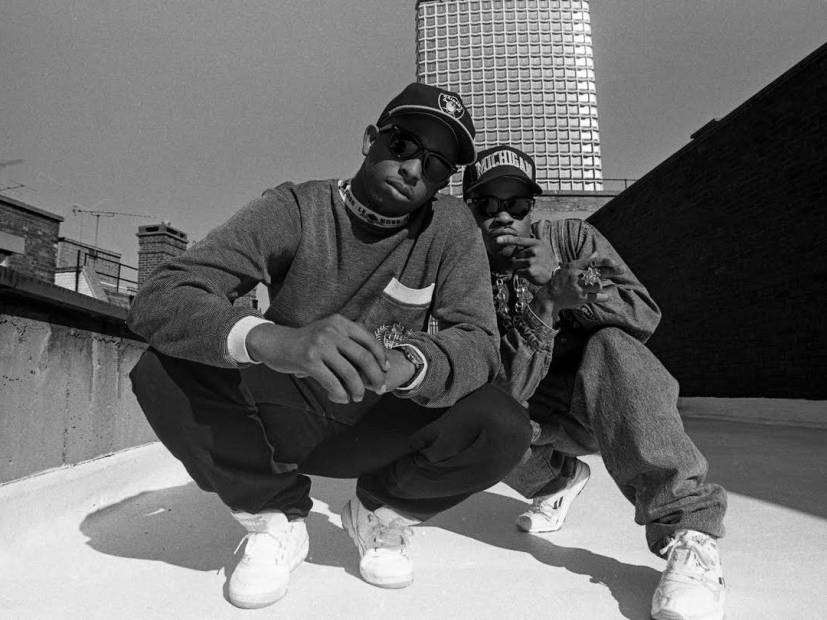 Being a good month over the past seasons since there's some classic albums available for us to stream on Spotify and Apple Music.

Amahiphop seasonal albums Continue to get viral gimmicks with it's it's awareness. It all ranges from August, those projects released were streamed here on base yet again September Hip-hop albums were extremely something we love most following more project done and dusted from our hip-hop moguls and divas.
Just last October hip-hop albums 2019 got its last update meanwhile November is here of course with few released albums kick-start. So November is fully engaged and Amahiphop has move to crawl those albums released this month. Check out be below but also note not albums will be updated.
Stream Hip-hop Project November 2019
1. Stream Yelawolf 'Ghetto Cowboy' Album
Yelawolf took most of the fans by surprise when he promised he will embark on new project and he salted the album to hit this year but finally the album Ghetto Cowboy come to light. The LP boasts no features across its fourteen tracks and Yela feels that it will speak to all of his fans, as on it he blends Hip-Hop, Rock and Southern music. He called it the most gratifying of his projects because it's being released under Slumerican, his own record label. Stream blow.





2. Gang Starr album "One Of The Best Yet"
Finally Gang Starr album One Of The Best Yet released online after some consecutive years of going radio-silent. The death of one of the co-owner was actually what we can't predict. Although there's still hope for fans to consider streaming more projects from Guru and Premier. Guru is gone but Premier continue representing the group and here's new album One Of The Best Yet which followed up 2003 The Ownerz album. From J. Cole's all new 2019 songs, he was also featured on this album.




3. Earl Sweatshirt Shares New Album Feet Of Clay – Stream

Eari, well we don't really have much of his album here on Amahiphop but his last album Some Rap Songs came out around eleven months ago and it was right up his fans' alley. His base seemed to love the project. Today you his new album Feet Of Clay hits Amahiphop November 2019 hip-hop albums and it also featured only 7 tracks. Stream below.
4. Brother Ali & Evidence Drop Surprise "Secrets & Escapes" Album
According to Hiphopdx, Ali and Evidence are set to embark on a co-headlining tour in support of the release as well as their respective solo projects. The run kicks off November 7 in Santa Ana, California, and wraps on November 23 in Denver, Colorado. "Evidence is one of my favorite people to tour with," Ali said in a press release. "He brings a vibe to a live show that I've never felt with anyone else." Evidence share similar praise for Ali. "Don't fuck up and miss this when we pull up to your city," he added. "Gonna be a life changing experience." Stream album below.




5. Westside Gunn Drops "Hitler Wears Hermes 7" Project

Westside Gunna is another top rapper we crawl into his new project titled Hitler Wears Hermes 7. Of course this project Continue counting and the version 7 is all you might need to listen below. Also the seventh entry in his mixtape series arrives ahead of his Griselda Records crew's album WWCD (What Would Chinegun Do), which will be released in November via Shady Records. Check the trackslist below and stream.
6. Mistah F.A.B. Drops "Cuban Cigars & Rose Champagne" Album
Mistah F.A.B has drop another suprise album in title Cuban Cigars & Champagne. This album marks as the fourth album of his best in the year 2019 and it featured 19 tracks serving as the trackslist with some related guest appearance. Stream below.
7. Baltimore Collective Lowfi Release New Album Legion – Stream
In the modern era when most young artists are going for the melodic rap-sing flow to rise to fame, LOWFi are almost opposite of it.The trio made of Jayy Grams, Von Wilda, and Hayelo have been dropping freestlyes and other freebies for past few months which was a setup for their new album Legion. The talented group, which is signed to Cinematic Music Group, have finally shared their project featuring a total of 10 songs and not a single guest appearance.



8. Jacquees Releases New Album King Of R&B – Stream
Jacquee said is the real R&B singer ever and he has shared new album qualifying his self-proclaim King. The album has been added to Amahiphop November Album and it also welcomed some appearance like Tory Lanez, T.I Quavo and more rappers. Stream it below.

9. Dave East New Album Survival Feat Nas And More – Dream
Dave East has dropped his new album with the help of some notable super talents rappers. Rick Ross, Nas and more of hip-hop moguls joined force and contribute on Dave' Survival 2019 album. Check it out below on Spotify and Apple Music below.

10. Boosie Shares New Album Talk That Shit – Stream
Boosie ? Yeahs his new album has been whet Amahiphop has been keeping but here's new album called Talk Day Sh"t. Streaming the 18 tracks on Spotify quite cool. Juck check out below.

11. Stream Tory Lanez Chixtape 5 Album – Stream
Tory Lanez has released his new album, a slew of power talents under the album coverage. Sure Lanez hunts over solid artists to Worthy his Chixptape 5 featuring 18 tracks, singling few Hip-hop peers like Lil Wayne, Snoop Dogg and more of notable big-names that made up his trackslist. Stream below.

12. Tinashe Shares New Album "Song For You" – Stream
Amahiphop November album is her once more and Tinashe has release her new independent album after sharing some of her classic vibes. Sure Tinashe music career has been unstable since this year following her struggling to survive under her own coverage and after pulling herself off from formal record label. Her followup album Joyride had a few false starts but finally released in 2018 featuring guest appearances from Future, Offset, Ty Dolla Sign and more. It again failed commercially even though her fans enjoyed the music. Now here is another album we are taking a sip on but check it out as Songs For You.
13. Stream Tech N9ne Release New EP EnterFear Level 1
Tech N9ne really don't want to miss Amahiphop 2019 albums. He shares a new EP couples with few track while reading for more official release of same project but under a new album slated to be on stream by 2020. His new project is called ENTERFEAR LEVEL 1 and you can stream it below.





14. Stream Flipp Dinero New Album "Love for Guala"
Flipp Dinero has been cooking new music for a while. Last week, he told fans that he was ready to finally drop new music when he announced his Love for Guala (God's Unique Accolade Life Acquired) project.
The new body of work is led by the first single 'How I Move' featuring Lil Baby which has taken off quite well. The 13 track project features additional guest appearances from Jay Critch, Rich The Kid and Kodak Black. It also finds place for Flipp's platinum selling hit from the earlier this year, 'Leave Me Alone'.
15. Davido Shares New Album A Good Time – Stream
Davido finally shares new album after his landmark Blow My Mind featuring Chris Brown. The album is inspired with few popular rappers like Gunna, A Boogie wit Da Hoodie and Summer Walker stream below.





16. Stream Young Bucks New Mixtape "The Impeachment"
Ever since the idea of impeachment of U.S President Donald Trump began to surface, Young Buck has been teasing his new project titled The Impeachment.
Today, the former G-Unit rapper has finally unveiled his new mixtape via Live Mixtapes. Most titles on the tape are themed after the impeachment proceedings like 'The Proceedings', 'State of Emergency', 'Democrat Party', 'US Treasury', 'Secret Service' and others. Stream the 15 song project below (or download it here).
17. Selektah and Paul Wall Releases "Gives Thanks" Album
This album has been noted previously. Statik Selektah and Paul join force on new project, a joint project under their coverage and called Gives Thanks featuring about seven songs, guest few artists which you can see from the below embedded Spotify and Apple Music frame. This album is under Amahiphop November albums 2019 and you can stream it below.

18. Stream Currensy "Hot August Night" Feat. Rick Ross & More
This is the second time he is drop same album title. Hot August Night was released on August featuring no artists but the second version has both Rick Ross and more other linked in and you can stream it below. But remember Currensy has shared some albums like 2009 with Wiz Khalifa.

19. Stream The Game's "Born 2 Rap" Album
The Game Born 2 Rap is done and dusted dusted few hours. Game said the album will be released today yet it finally come to light. The trackslist has been shared already keep all awaiting of the album. Stream below as one of Amahiphop November hip-hop albums 2019.

20. Stream Fabulous New album "Summertime Shootout 3"
It marks the third installment of Summertime Shootout 3 series. The third squeal can now be stream across streaming platforms. This time, the veteran New York rapper is treating it like a proper project where very song is an original and will be available on all streaming services for maximum impact. The "Summertime Shootout" series from Loso started in 2015 with the followup arriving a year later. Stream below.


21. Stream Griselda Shares Shady Records Debut WWCD Album Feat. Eminem, 50 Cent and Reakwon
WWCD, the latest release from the Griselda crew, has been anticipated for a while now. It is special as it marks their first release under the new partnership with Eminem's record label, Shady Records.
The trio of Westside Gunn, Conway The Machine and Benny The Butcher have unveiled their 13 song album today (WWCD stands for "What Would Chine Do") just in time for Thanksgiving. It features mighty names in Rap including Eminem, 50 Cent and Raekwon. WWCD is produced entirely by Buffalo NY native Daringer who has been responsible for crafting much of the Griselda sound over the past few years, along with acclaimed producer, Beat Butcha. Stream blow.
This pages gets more updates, always check back.
About Author
Links, a co-founder of Aswehiphop, has been dedicated to the platform since its inception in 2019, overseeing the curation of artist songs and features compilations.
Albums