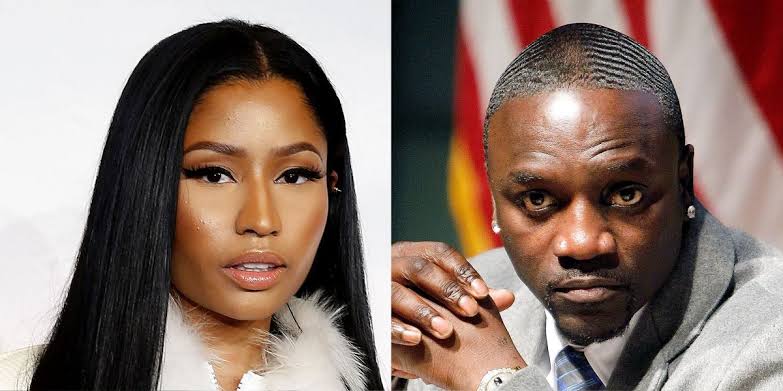 Akon Incorporates New Album With Nicki Minaj and More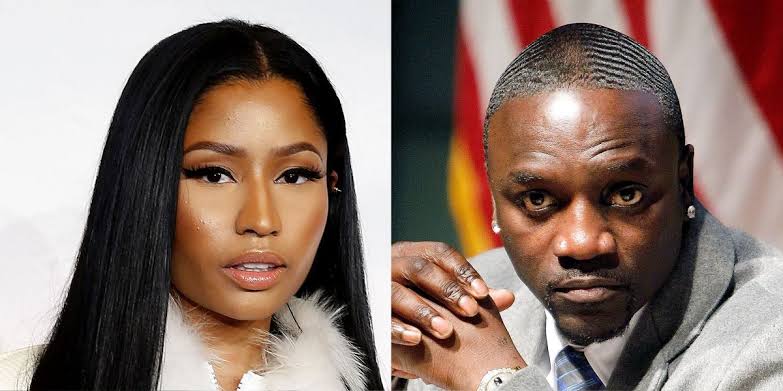 Akon is shelving plans to draw his fans back, probably back to his music environment. The mogul took audience by surprise over upcoming albums. Akon took it upon himself and mentioned delivering three projects this year. While Amahiphop relentlessly huddling more of October albums, Akon's unreleased 2019 albums is in connection with notable masterminds hip-hop moguls and divas.
The Locked Up singer had media coverage lately. He slightly poked fun at Eminem who contributed or who integral in his rise to notoriety over the past consecutive years. Akon, shared new singles, new scenes inspired with related artists, at least Becky G did joint collba. with him. Also, is nolonger that secret seeing one of hip-hop fixture kick-starting new era of his career after going radio-silent and leaving fans behind the studio.
However, Amahiphop has manage to look into rapper's circle and we are impressed after observing powerhouse talents that Akon thinks they might be such coverage to his new albums. He had HHNM interview and that was actually an avenue were he unviled some hints behind next projects slated to hit streaming sometime this month. Series of queries was engaged although it was successfully.
He also revealed some of the upcoming collaborations on his The Konnection album (Nicki Minaj, Ty Dolla Sign, Pitbull) and a "top secret" project he has in the works. HHNM told Amahiphop following their interview with Akon. It was a wide interview and Akon has shown how striving is keeping him more busy for the cause of album promised to drop around this month. Akon shifting his focus back to music means the singer career has been restored because been a while though.
Meanwhile, his upcoming albums will be added to Amahiphop 2019 albums, right of the bat and after the projects fully made available on Spotify and Apple Music. We are yet to receive a response as regards to his album cover or trackslist. Hopefully, things might surface any moment because we are perceiving more of Akon's comeback this year.
Editorial
News