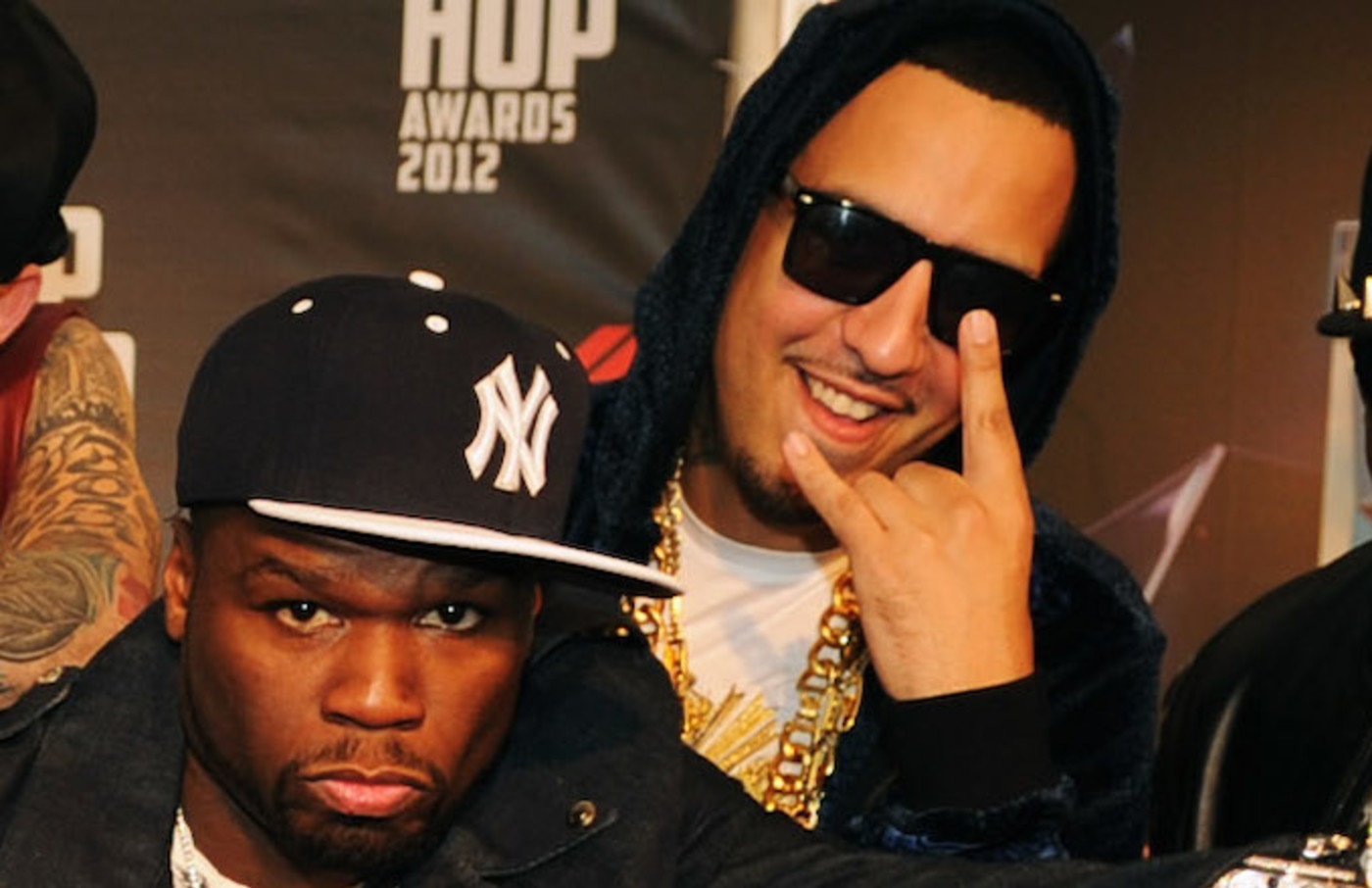 50 Cent & French Montana Reunite as Friends Again
50 Cent and French Montana beef aren't some of the top beef have mentioned so far. But 50 Cent has always had beef crew, social media beef to be precise. It looks like it's all made up because none of these beef of 50 Cent between his collogues ate being taken serious again.
Although at times, sometimes 50 Cent might decide to reignite the issue with the fellow rapper but not lately it has been happening. So, what about his feud with French Montana. In 2019, 50 Cent Criticized Montana on his Bugatti and also last year 50 cent took some notable appearance. It was reported that 50 Cent punched Montana in the club but was a false claim from social media since bout stepped forward and condemned it as false.
This year being 2021, 50 Cent and French Montana have proved to us there's no longer beef. While some rappers have taken sometimes to address differences bug their hip-hop relationship with fellow during an interview, French and 50 Cent are the latest to talk about their beef respectively.
French Montana made an appearance recently on Drink Champ interview where his beef with 50 cent was brought to notice. His response actually came from positive light after he confirmed he is not on beef with 50 Cent. With further explanation, French gave some reason why he ended up their beef. He says everything flipped after the BFM show inception. French Montana also said BMF is his best and that.
50 Cent watched the interview later took to his own Instagram account and backed-up French Montana's recent interview. "That was the right answer, French, well handled. What beef, I don't remember," 50 Cent said.
Does it simply mean 50 Cent and French Montana have reunited just like Drake and Kanye West? However, French said like 50 Cent's BMF show which sounds like a huge compliment and 50 Cent is appreciating.