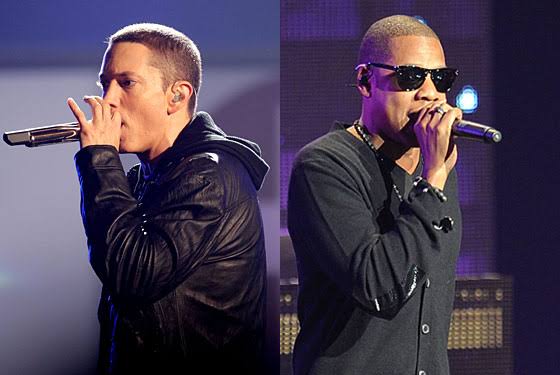 Top 10 Beefs Moved Into 2020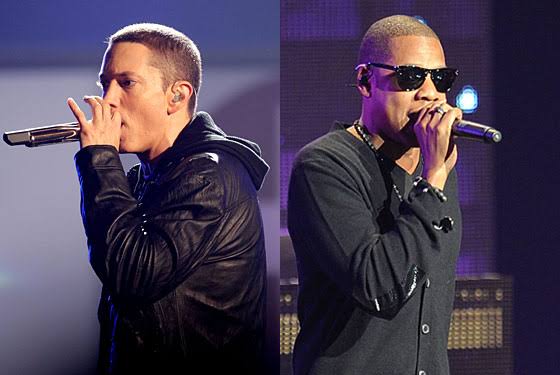 It's A Decade And These Beefs Are Ranked ! 2pac and Biggie ended up died beefing. That was one of the toughest feud hip-hop encountered over past decades. Someone asked me, Links Strict If i think Hip-hop or street is valid without inventing thug or beef across careers, probably when talking about hip-hop career.

Beef is common and thug could be something bigger than it. We have experienced several beefs even after Pac and Biggie were unable to sign peace yet it led them built historical fortunes on careers and legacies. Early 20's there's countable feuds which can be subjected as Wildest Rap Beefs of All Time.
Till date beef continue circling around hip-hop, meanwhile in these recent years feud addicted artists like 50 Cent, Eminem, Ja Rule and more are bickers of sort. Amahiphop shared those interviews were few hip-hop moguls talked about their foes. Some were quiet sure not to end beef brawl against rap counterparts and that will likely to proceed in 2020.
Nevertheless, some old feuds are still in existence and it has left fans echoing their sentiments because ones beef engaged collaboration will be scrapped out and diss becomes so common. So, I have already kicked out 2019 and let's talk about 2020 run-in, something that stems from 2019.
Drake vs Push T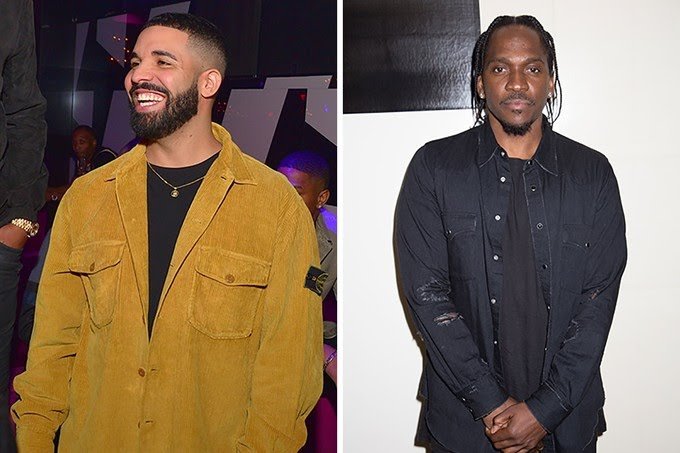 Drake is one of the overemphasized artist who welcomed series of beefs from different headquarters of rap. Although the rap has been reconciling and canceling his differences with few of his adversaries like Meek Mill Going Bad, Chris Brown "No Guidance" and his recent peace is The Weeknd and Drake used War to address his differences with Knd. If there's any beef could be having may be let's agreed his beef with Pusha T. T and Drizzy had past bug against and since they dissed each other things about them are simply odd. In 2018, that was when their feud attracted massive attention with diss tracks. With the drop of Pusha-T's DAYTONA came a diss track aimed specifically at Drake, "Infrared." Drake later respond to Push T and with Duppy Freestyle. This lingerd so many times. Drake while on his 2019 interview were he talked about his beef Chris Brown and Rihanna also pointed some related shot which might have affected Pusha T. Pusha T and Drake still maintains infomous this new year and it came from 2019 2019's seasons.
Kanye West vs Drake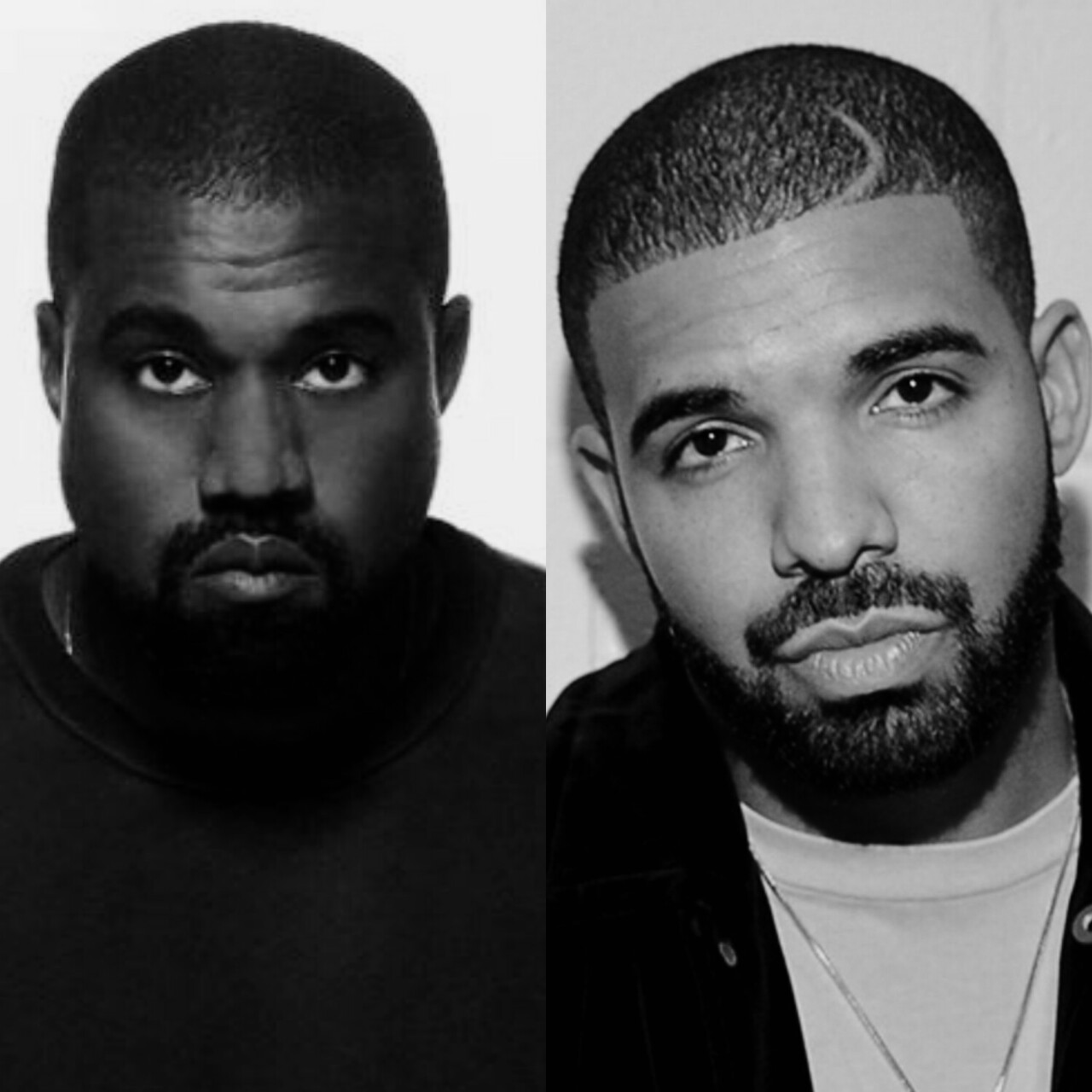 Kanye West and Drake aren't no good duds to each other. On multiple occasions Drake and YE shot at each other and last year being 2019 Drake consciously noted his beef with Kanye West haven't experienced any good rebrand. 2020 is here yet Drake and Kanye West still lit but negative. Listing top beef we have seen then Drake Kanye West simply added to the compilation of hip-hop feud. Drake and Kim Kardashian husband exploded out beef in 2018. That was the same year Pusha T and Drake were ducking it out extensively with diss tracks. Kanye West and Drake feud go extra miles after Pusha T dropped his diss track against Drizzy and since then it was actually. Drake was shot verbally. Their beef came to light after Kanye West claimed that the Toronto rapper were paying radio stations to get his songs played. Kanye then went on rant to offload serial guts at Drake. During an interview with Radar, Drake said "I think that he definitely recruited a guy with a similar dislike for me," Drake told Rap Radar. "No matter what he says in interviews, I know that. He can tell whoever, 'Oh, I got love for [Drake],' but it's not love. There's something there that bothers him deeply. I can't fix that for him. It just is what it is. I can never, ever, ever, ever turn my back on the things that I've said about him in a positive light, and I still feel all of those things. I would still say that Kanye West is my favorite artist all around. I have no problem saying that. But things have just changed — I'm not just a kid who's a fan anymore. Now we have personal situations. A lot of his issues with me…I can't fix them for him."
50 Cent vs Rick Ross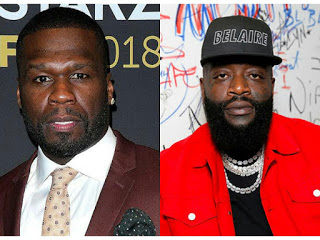 50 Cent and Rick Ross ? This feud is one of the sword beef transported into 2020. 50 Cent and Rick Ross fight has been on history since their diss track surfaced online. Amahiphop published few days ago on how this tow rap stars ignites this unbreakable beef. While 50 Cent continue to troll Rozay over the past years, 2019 was another platform clarified his current beef status with Rick. 50 Cent never wanted to do good with Ross. Rock Ross dropped Port Of Maimi 2 last year but the album received unhealthy lash from power co-creator.
Chris Brown vs Offset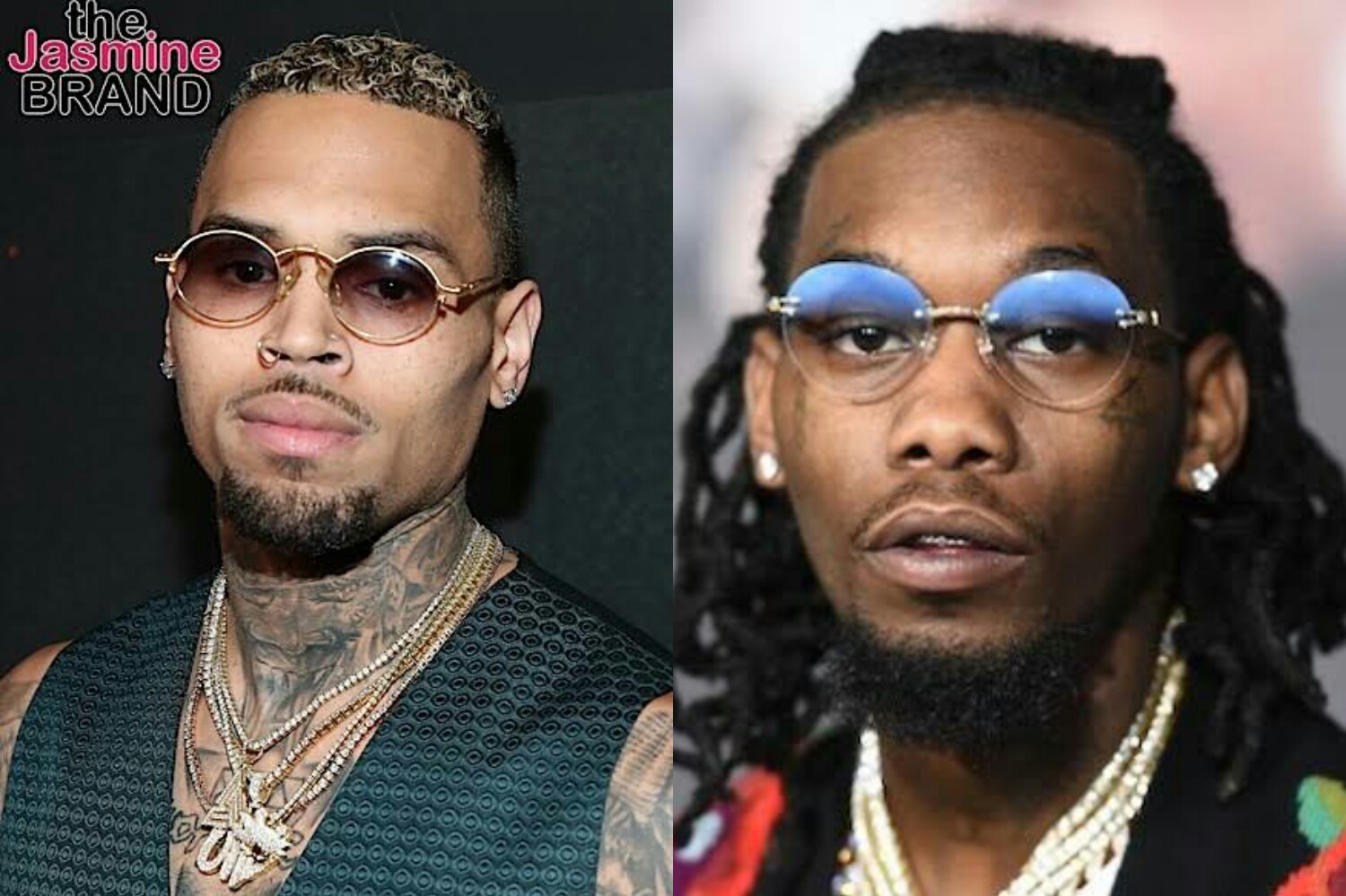 Do you think this duds are good after Chris Brown revealing his home address to Offset so that they can have arms to arms. Are blaming 21 Savage for Chris Brown and Offset misunderstanding. 21 Savage immigration status bought Breezy and Cardi B's a beef. In a short details about Christopher Maurice Brown and Kiari Kendrell Cephus, Chris Brown caught wind of Offset calling him lame for posting meme which could have looked Chris Brown poking fun at 21 Savage while he was facing Immigration plight. Chris Brown who later responded by calling Offset Coke Head didn't ice his beef with Migos rapper even till last 2019. This is one of the beef Amahiphop recorded last year since there's no reconciliation after social altercation.
Nicki Minaj vs Cardi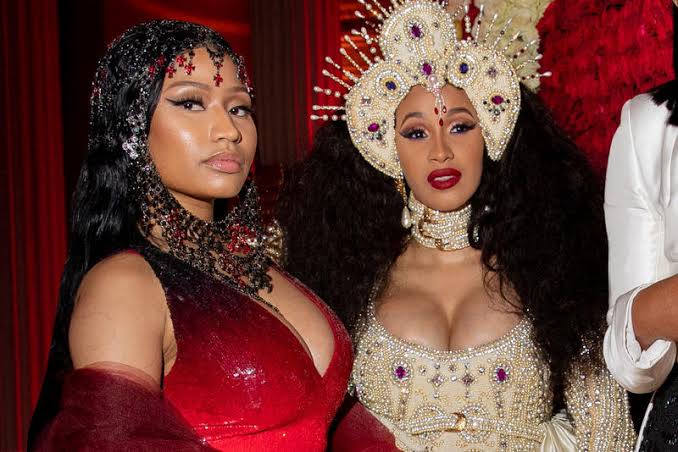 Cardi B rise to fame and become megastar. But her rise to notoriety featured some of her catalogs of hits and the simply turned herself as of of hip-hop fixture. While Bardi relentlessly striving to her haters wrong, she commonly share this beef with Nicki Minaj. In 2018, both parties took it personal yet New Fashion Week fight was little bit of avenue to confront your foes then do the physical harm with shoe. Nicki and Cardi have addressed their beef but said they aren't beefing and the fact is that Cardi B always blamed Nicki Minaj for being hindrance to her feature collaboration other hip-hop minds. Remy Ma also concur with Bodak Yellow rapper. The feud has been moved to 2020 since Amahiphop can't grip on any solid reconciliation between them.
50 Cent vs Ja Rule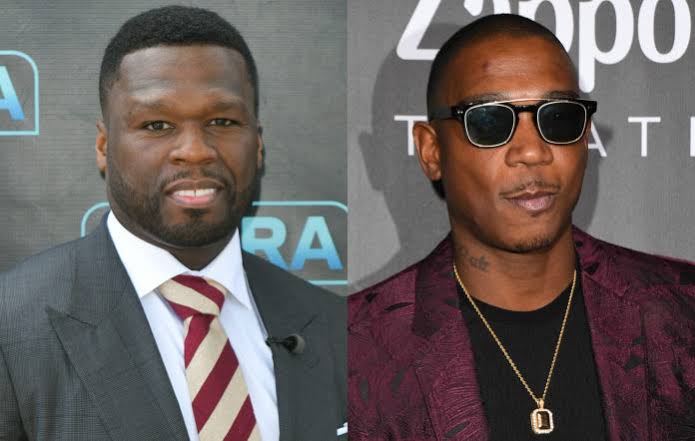 Here they sworn not be friends till Darth. 50 Cent and Ja Rule beef has been moved in here in 2020. Last year during an interview, Ja Rule said both him and Fiddy are enemies. According to look around, Ja Rule 50 Cent beef started back in 1999 the same year Jay Z and Diddy were facing charges in court. 50 Cent claimed Ja Rule involved in a robbry that took his jewelry and also trying to be like 2pac. Not really it was 50 but a man who spotted with Ja Rule . Their beef history is a long way which made Cent to continue to troll him til date. Same, 50 cent move to diss Ja Rule on a track called LIFE'S ON THE LINE aimed at Murder as well. The song was the first diss track he released before encountering his new beef with Rick Ross and more. This beef is still and it has been moved from 2019 to 2020 after all brawl last year.
Jay-Z vs Nas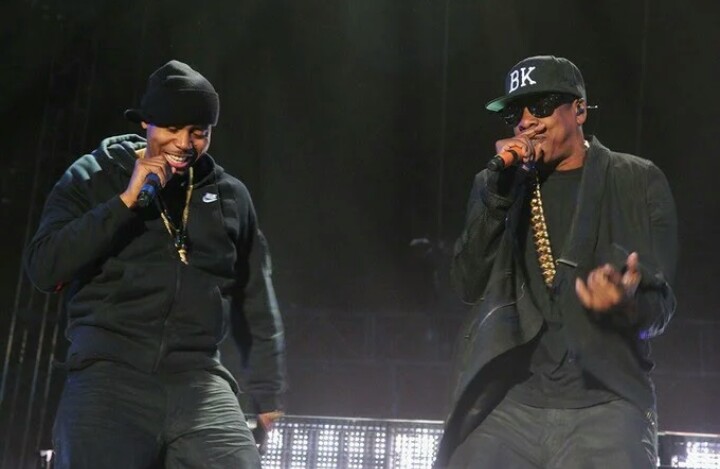 Jay-Z and Nas beef is one of the most controversial feud that might be a beef like 2pac and Biggie. This beef has been in a existence before 50 Cent and Ja Rule ducked it out. Do you remember when Jay-Z dropped his Everything Is Love , an album which was delivered immediately Nas NASIR came to light. The two album spark a lot of debates from fans and some were Blaming Jay-Z for releasing his intentional project aimed at Nas. But actually Jay-Z and Nas beef history started after Nas couldn't show up to Jay-Z invited single which he should have recorded with him and the single is called Bring It On. The album dropped later that year, and in the absence of Nas, producer Ski Beatz sampled Nas' line from "The World is Yours" (Pete Rock remix) on another song on the project called "Dead Presidents II."
Nas later came back with his own version of response to Jay-Z's. He dropped It Was Written album and one of the track The Message was the single Nas used to message Jay-Z over his Bring it On. Even since last year 2019, Jay and Nas differences haven't been squashed off and here's 2020.
"I saw JAY-Z driving a Lexus with the TVs in them. I got rid of my Lexus at that point and I was looking for the next best thing. It wasn't a shot at Jay but it was just saying that's the minimum you gotta have. It's not a shot at him but he inspired that line. It wasn't necessarily a shot at him but because the song was a shot at everybody, he fell into that. But he definitely inspired that line." Nas revealed his Jay-Z lines from The Message. Complex.
Lil Kim vs Foxy Brown
The female rappers also got differences. While Nicki Minaj and Cardi B are the most overemphasized rivals this era, Lil Kim and Foxy Brown beef is another female feud from past years. Rollingstone.
DJ Khaled vs Tyler The Creator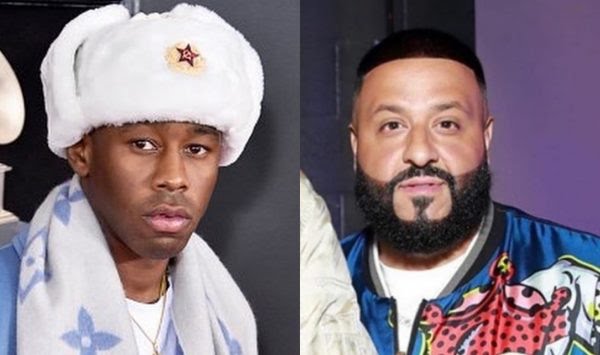 Just last Khaled and Tyler The Creator created something which might affect the career in future. Both had a small beef last year over sperate released albums, IGOR and Father of Asahd. Those album hit at No. 1 on Billboard but Tyler The Creator IGOR was able to beat Khaled FAther Of Asahd which made Khaled to question Billboard for discarding some of his sale. Tyler clowns DJ Khaled after his rant on Twitter.
Eminem Vs Nick Cannon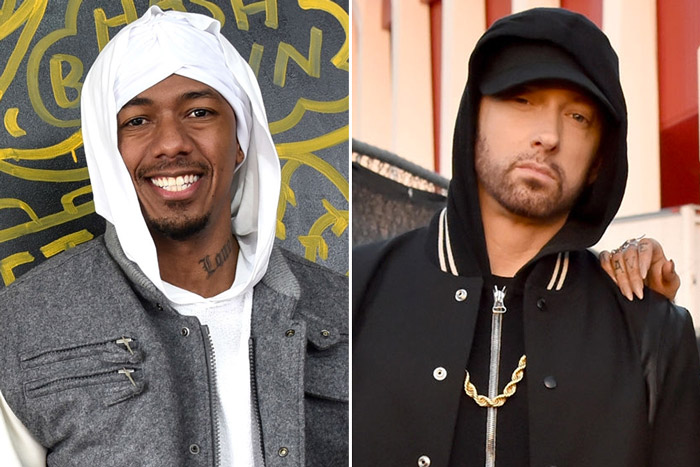 Eminem and Nick Cannon renewed iced beef. Last year Fat Joe's Family Ties finally released with the likes of Eminem, Lil Wayne, Dr Dre, Cardi B and more. But Eminem seemed to be the only rapper who gave Fat Joe's Family Ties pretty recognition with a featured track from the album called Lord Above. Fat J featured Eminem but the track was what brought his Nick Cannon feud reignite. Eminem and Nick Cannon history can also be traced from feud they shared in common. 2019 Nick Cannon was furiously rendering his extensive diss tracks. About three diss song from Nick to Eminem put their feud on and has been switched to 2020.
News