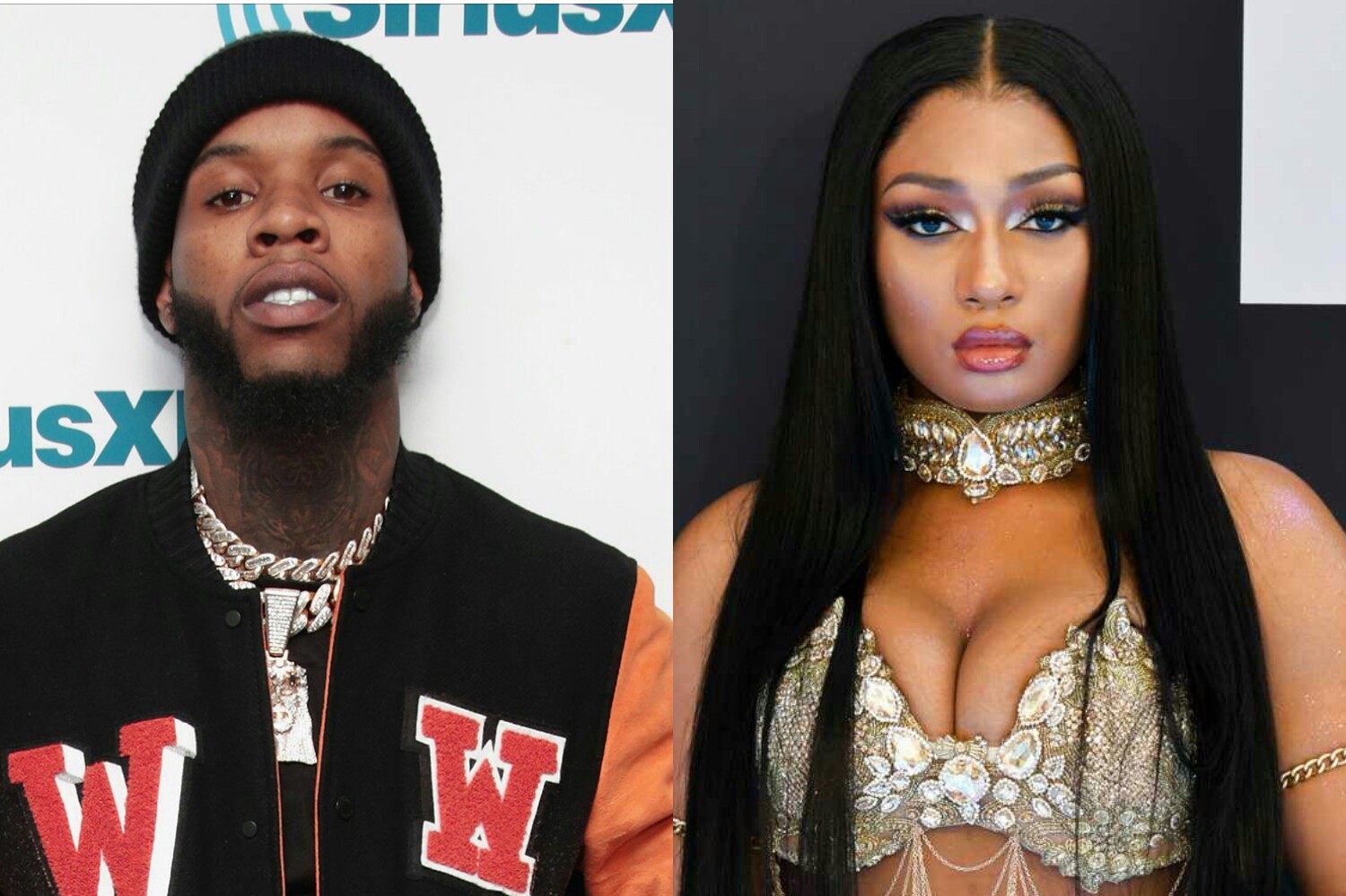 Tory Lanez Shot Megan Thee Stallion, She Confirms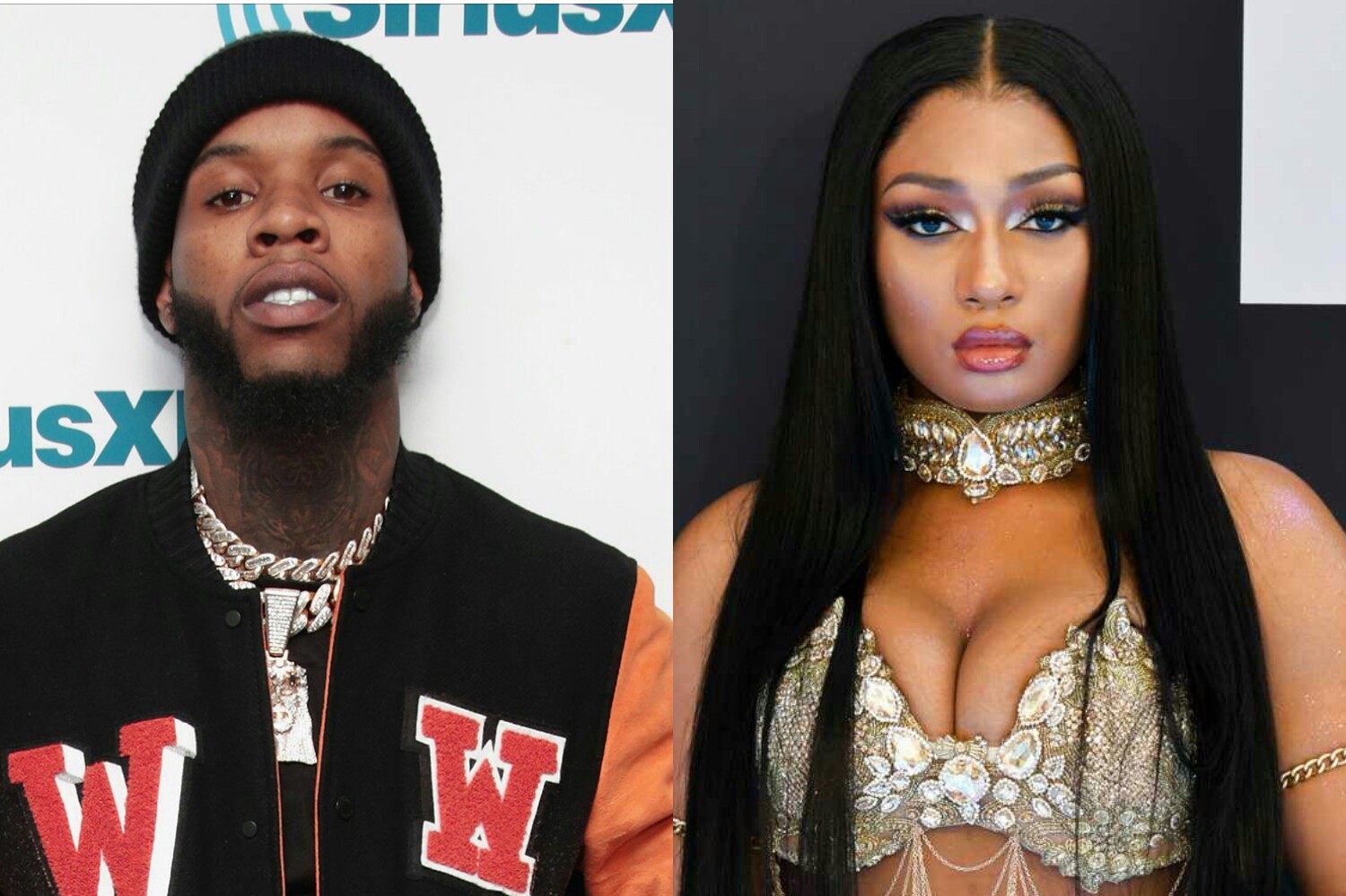 Uhm, Tory Lanez and Megan Thee Stallion are besties not even at this moment or you gonna prove what makes both close-knit at red-light. When you get side threat trust me not many can let it go, no poking fun, it all need serious attention for safety.

In July of 2020 Tory Lanez was arrested not the first time since career, he nabbed himself second police custody following alleged shot nearly killed Megan Thee Stallion though left the WAP rapper injured.
Amahiphop in no way founding the shooters singer guilty, not Megan has confidently said Tory Lanez try to kill her over an argument inside SUV which led the trigger to action. But that was past since Megan finally said who shot her while she is trying to walk away from argument between him and Tory Lanez.
Did Tory Lanez shot Megan Thee as she walk away, of course the Savage rapper opened up why Lanez pulled the trigger on her and was scared to snitch to police following their brutality to blacks and that is why she remain calm.
Megan revealed that she knew Tory Lanez was with gun inside SUV, she is afraid to die now even after the police arrived following the shot, she kept quiet for safety of herself, probably don't want Tory Lanez to be the next George Floyd and that is one of the main reasons she was silent.
Watching Megan Thee Stallion recent below, she added more, telling Tory Lanez to stop lying against her but say the truth, stop acting like black woman is the problem, like they are aggressive but all they are about you is the truth. Watch below
View this post on Instagram
However witnesses have telling the truth, claiming there's video footage with the police which hasn't put to public. Love it or loath Tory Lanez Megan Thee Stallion gun shot is seriously impacting, negatively, causing him notable restrictions and detaching from future collaboration with peers.
The impact includes, T-Pain and Kehlani pulling him off from unreleased song. T-Pain might've paused his working with Tory Lanez following Megan shot and Kehlani felt disappointed meanwhile her It Was Good Until It Wasn't album is welcoming its deluxe which will automatically change Lanez from on Can I song. She also shared that on Twitter.
Tory Lanez was previously placed by Megan Thee Stallion fans. They demand Lanez to get deported from US, they said he's being deported although Tory Lanez representative have buried the claims as false.
Latimes told Amahiphop that Los Angeles County district attorney's office revealed Wednesday that it was reviewing a potential charge of felony assault with a firearm in a case in which rapper Megan Thee Stallion said she was shot. Meanwhile as Megan just confirmed she was shot by Tory Lanez, the rapper going to prison ?
About Author
Links, a co-founder of Aswehiphop, has been dedicated to the platform since its inception in 2019, overseeing the curation of artist songs and features compilations.
News