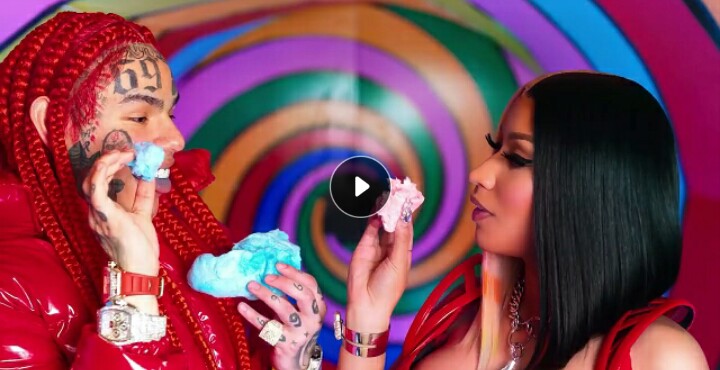 Tekashi 6ix9ine & Nicki Minaj "Trollz" Debut At No. 1 and Slams Backslash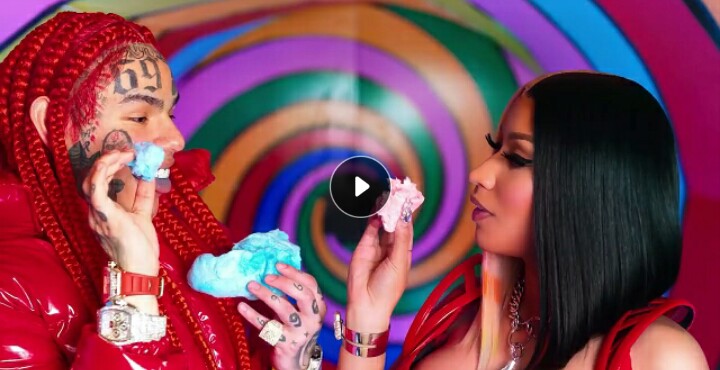 Nicki Minaj and Tekashi 6ix9ine's TROLLZ finally debut at No. 1 at Billboard Hot 100. It's a great news to Barbz and Rainbow fans striving and always on streaming to bring Nicki Minaj and Tekashi's second collaboration to No. 1 despite immediate backslash.



The tune opens at No. 1 on the list with 36 million streams and more than 115,000 pure purchases (according to Nielsen Music), a huge sum for 2020, though quite a few of those sales aren't just of the song itself. 6ix9ine offered quite a few items in his merch store with the track's title emblazoned on them that came with downloads of the cut, so while fans had to pay quite a bit extra, they also received more than just a digital download.



Nicki Minaj continue to amass good fortunes on her music front. She's now the second female Hip-hop diva to have songs debut at Billboard Hot 100 on multiple occasions. She follows Lauryn Hill who is still leading meanwhile Nicki Minaj haven't break record but about to.


As for Tekashi 69 the GOOBA wasn't happy with Billboard as of last month. He went up in words and take aim at Billboard for denying GOOBA song No. 1. He later came back online after accusing the platform for manipulation simple to stay Justin Bieber and Ariana Grande relevant at No. 1 with Stuck With U.


With no desperation attached to his upcoming song, the same who was bitterly referring to Billboard also vow to get his next single No. 1 spot which finally come to light as TROLLZ featuring Nicki Minaj.


Tekashi 6ix9ine is now celebrating his first No. 1 song as Nicki Minaj gave the song integral with her own tricks stragedy. You and I knew it TROLLZ has been welcoming series of notable and healthy amount of backslash from different minds. The song was accused not only from fans but Meek Mill was wondering how Numbers lies this days.


Well Tekashi's 6ix9ine now clapping back to his formal and new backslash for not giving support to his new song. He took to Instagram calling out haters who he claimed blackballed him from the industry even after he got released into confinement.



"#1 ON @billboard YOU CANT STOP ME. YOU CANT BLACKBALL ME. DIDNT I TELL YOU!!!!!!!!!!!!! NO RADIOOOOOOOOO (ZERO) @applemusic @spotify @thelarryjackson @carlchery DIDNT GIVE US ANY MAJOR PLAYLISTING on Spotify and Apple THEY TIRED SO HARD PUSHING SOMEONE ELSES SONG," 6ix9ine wrote. "LET THE WORLD KNOW WHAT YA DID !!!! YOU CANT BLACKBALL MEEEEEE IM TO BIG OF A STARRRRRRRRRRRR … OH ANNDDDDDDD ALL THE FANBASES THAT TEAMED UP TO PREVENT THIS NUMBER ONE I SAW THAT TOOOOO."


Tekashi celebrating his first No. 1 meaning he could be shaming his haters. However, those who found no hit under his career will denounce the federal snitching rapper. He has gotten response from 50 Cent, Snoop Dogg, Meek Mill following his release.
About Author
Links, a co-founder of Aswehiphop, has been dedicated to the platform since its inception in 2019, overseeing the curation of artist songs and features compilations.
News