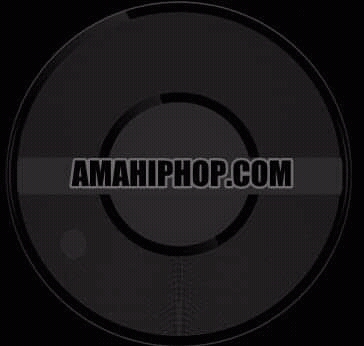 Stream: Amahiphop Dec. 2019 Songs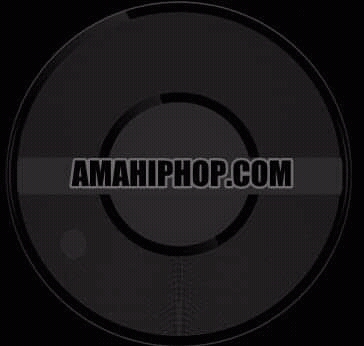 Oh yeah here we are and I suggest we all stay relevant this month ahead. Streaming Amahiphop new month songs is something most of us have been waiting and December just engaged few hours longs.

Check out all new songs released under 2019 coverage, songs which we ranges from July till date. Last month being Nov., Waw, it was actually a trend and various Conners and moguls had storm out with related singles, videos and albums, living and keep career under music.
Amahiphop couldn't poke fun at The Game's Born 2 Rap project. The Compton rapper drop his anticipated album lately Nov. yet decide to leave his mic rust behind. Game quitting rap is trademark advocate he made, so he's going on a sort of retirement. We are not keeping nonchalant reactions over his decision of course series tears pleased.
While he continue doing recognitions for his new delivered project, Game isn't participating on Am A Hip-Hop Dec. songs 2019 following his music career going obsolete.
However, December is here, hopefully new songs featuring this month kick-starts soon. We checked the authenticity of most artists adding more song to their catalog of hits this month and it was positively cartain we're stream more singles right off the bat.
1. Listen To Fat. Joe "Deep" Song
Fat Joe's new album is almost ready and has released new songs but promised to feat both Lil Wayne and Eminem on Family Ties album. Today here's a new song updated on Amahiphop Dec. song list as Deep. Listen below.

2. Listen To H.E.R "Christmas Is Here"
H.E.R release her own Christmas song in advance to celebrate the Xmas. Amahiphop is expecting more songs of this type probably from related hip-hop giants. While Fat Joe Deep took the first spot on Am A Hip-Hop Dec. 2019 songs, H.E.R has shared new song of her own titled Christmas Is Here. "I love everything about the holidays especially the music," said H.E.R. about the release. "I'm so happy to be a part of this Amazon Originals holiday playlist and get to spread holiday cheer thru my music." You can stream it below (direct link). Her latest single 'Slide' with YG is beginning to pick up steam on the radio.


3. NF Shares New "Paid My Dues" Songs – Listen
The official video is out as well and you can watch it on Amahiphop December hip-hop 2019 videos.




4. Antlemons New song Excited feat. Ty Dolla Sign – Listen
And here's the fourth song we are having on in list. Clemons and Ty Dolla Sign release new song as Excited and you can listen to it below both on Spotify and Apple Music.






5. Listen To Cam' Ron "My City" Feat. Max B
Today, Cam'ron is offering a new track from his forthcoming album Purple Haze 2 titled 'My City' where he is assisted by Max B. The wavy artist delivers a melodic chorus on the track, the raps from which were performed by Cam in a freestyle back in 2016. With Killa's storytelling about back in the days, this is definitely a good listen. Check it out below.
6. Camila Cambello shares Her New Song "My Oh My" Feat. DaBaby
Both Camila and DaBaby last month gave us their big announcement. Baby first hit online about his upcoming collaboration with Lil Wayne while Camila notated her corporation with DaBaby. Today here's a new song on Amahiphop December song list titled My Oh My which feature DaBaby from Camila Cambello. Stream below.
7. Listen To Dave East "No Hoodie' Nothin To Lose" Feat. Jay Electronica & 070 Phi
Dave East has recruit Jay Electronica and 070 Phi for new single No Hoodie Nothin. Been a while we heard Jay trending his bars but on new featured song were he appears as guest, he unleash his skills which made so vent. No Hoodie Nothin To Lose is another song of Dave East following his latest project. The also feature 070 Phi. The song simply a courtesy of Hoodies For The Homeless.

8. Teyana Taylor shares New song "We Got Love Song" Listen
Here's another moment of Taylor with her new official version of We Got Love Song. Teyana Taylor finally join Amahiphop Dec. Hip hop song meanwhile we have add her new release single. The new version is out now and expected to appear on her forthcoming album The Album, due out next year. This is the first time that this track is appearing on any streaming services — it is also slightly different in arrangement as 'Ye's verse has been cut out. Listen to the solid track below.
9. August Alsina Returns With New Electrifying Single "Today" – Listen
This is to notify us that August Alsina health insurance is probably ok. The 26 year old singer had a major health scare earlier in the Summer — he had revealed to fans that he had lost sensation in both of his legs following a flare-up of his autoimmune disease. However, he good as for and he drop new song titled TODAY which you can stream below.

10. Listen To Rich The Kid and Quavo "Debut That's Tuff" Song

11.
Nick Cannon "The Invitation" Feat. Suge Knight
Okey, Nick is doing his good and worst after the wake of Fat Joe's Lord Above song were Eminem hit at him back to back with his ex. Nick has his response to Eminem with new song called The Invitation feat. Suge Knight and you can stream that below.

12. Listen To Listen Cam Ron "Big Deal" Song
13. Stream
Obie Trice Nick Cannon Diss Song Spranky Eyes
This song was released after Fat Joe's Family Ties which cause the reignite beef between Eminem and Nick Cannon to happen again. Nick Cannon Feat. Suge Knight on The Invitation song which serves as diss track to Eminem and here's a new song from Obie Trice helping Slim Shady out. Stream below.
14. Stream New Lil Wayne Song "Cap & Grown"
Finally Lil shares us his December song which is under his funeral album slated to release next year February. Stream Cap and Grown below while we wait for new album on February.
15. Listen To Nick Cannon Second Diss at Eminem "Pray For Him"
Amahiphop will soon compile all diss from Nick Cannon and Eminem and also their side diss. Nick after The Invitation, he shared new diss called Pray For Him featuring Black Squads. Listen below.

16. Young Buck Shares New Christmas Song "Christmas Is Blue" – Listen
This song is not available on streaming platforms like Spotify, Apple Music and some other commercial arena. Nick shared Christmas Is Blue on his Gram account featuring Billy Ray Cyrus. You can stream that below.
17. Stream The Roots New Song "Feel It (You Got It)

18. Stream Mr. P "Like Dis Like Dat" Song
Mr P shared a new song and video after his Too Late delivery. The Lamar hitmaker surfaced online lately with new hit called Like Dis Like Dis and it's
all in video for watch
.
19. Listen To Travis Barker New Song Featuring Rick Ross and Lil Wayne "Gimme Brain"
Here's another song featuring Lil Wayne and Rick titled Gimme Brain by Travis Barker. Not sure if Barker about to drop new album next because we have seen him with couple songs. Stream his collaboration with these two hip-hop elite rappers.
20. Lil Uzi Vert Shares New Song Futsal Shuffle – Stream
Lil Uzi Vert has been battling with some of his related foes. DJ Drama and co who he claimed behind his unreleased album called Eternal Atake. Today he shared new song for the album as Futsal Shuffle.


21. Russ Shares "NIGHTTIME" Song – Listen

22. Listen To Rotimi "In My Bed" Stream


23. Jay Sean "Lonely" Song – Listen

24. Listen To Lil Wayne "Sleepless" Song
Lil Wayne is working assiduously to make sure he deliver in 2020. After his Cap and Grown, Lil Wayne then release new song titled Sleepless which is the second song put his Funeral album under recognition. Stream below.
25. Stream MGK W"Are You Here" Song
MGK after dropping his July album, he then come back today and share new song Why Are You Here which makes fans wondering he's working on new 2020 album. Stream below
26. Listen To Luck Daye Feat. "Roll Some More" Feat Ty Dolla Sign and Wale


27. The Game New Song "Pull Up" – Listen
Could this be one of Born To Rap song since we all know the album is out and Game said he's quitting rap. The rapper shared new song called
Pull Up
which you can stream below.
28. New Song Trippie Redd Shares "Love Me Till I'm Dead" Listen
About Author
Links, a co-founder of Aswehiphop, has been dedicated to the platform since its inception in 2019, overseeing the curation of artist songs and features compilations.
Music
News