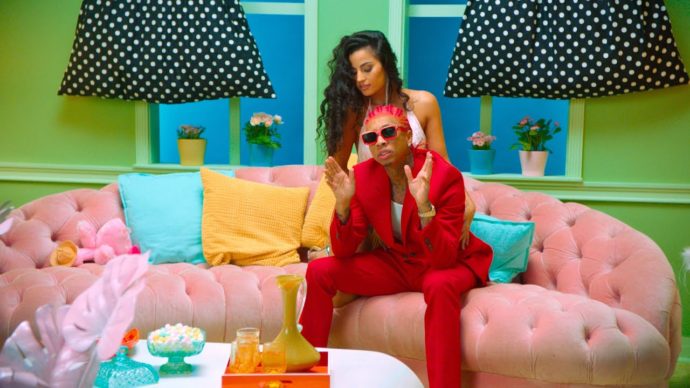 Amahiphop: Dec. 2019 New Hip-Hop Videos – Watch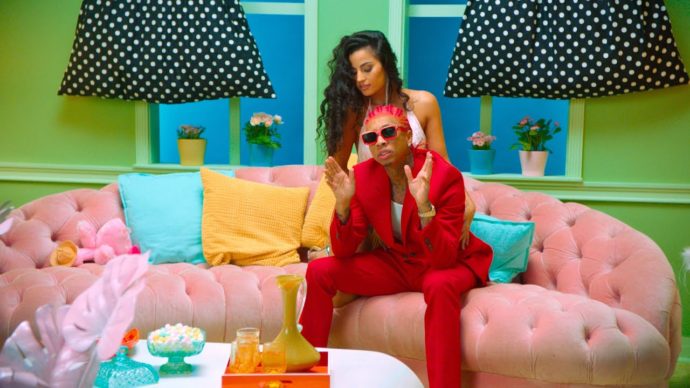 Nov. hip hop videos is something you would like to watch after missing new updated ones. Amahiphop has continue to compile the best list for videos featuring 2019.
This month being December 2019, more Xmas videos will definitely hit YouTube and as by stander who is waiting for visuals from diverse artists, I think is not too early for us to take sneaky peek at new videos
Last month, about
31 videos
were updated here on Amahiphop unlike
October videos
. But today, Fat Joe kickstart the Dec. videos then scenes with Dr on friction video. The videos marks the first released video shot for December 2019. Below are all hip hop videos under Dec and it gets updates on basis.
1. Watch Fat Joe Dre "Deep" Song Video
Fat Joe's
Pullin
took its stand featuring two masterminds hip-hop moguls, Dr Dre and Lil Wayne. Joe also delivered "Yes" song in collaborative with Cardi B and Anuel AA. While adding more recognition towards
Family Ties
album, he drop a new song with video titled
Deep
. Remember the album a few days ahead to get released. Just on Dec. 6th it goes to stream but we keep waiting Joe keeps us awake with his new Dre video to watch below.
2. Watch YoungBoy Never Broke New Video 'Bring Em Out'
YoungBoy Never Broke shares suprise video featuring this December. Bring Em Out. His latest album Al YoungBoy 2 bring the song along. The set debuted atop the Billboard 200 chart with 110k units moved in the first week. He also continues to be one of the biggest artists when it comes to YouTube numbers. Today, YoungBoy Never Broke Again shares a new freebie called 'Bring Em Out' which is assisted by a fun music video with the rapper and his friends just fooling around. Watch it below.
3. Watch Brand New Video Michael Kraun "Cloaud 9"
Here's a submission that stood out to us. Michael Kraun is an alternative rapper from Queens, New York who has started to pick some nice buzz in the city. He released his latest EP Downtime in September with 'Cloud 9' being a standout off it. Last week, he released the official video for the AWAL-featured track which definitely impressed us. Many videos pay tribute to the great city of New York but something like this is rare to find. We don't want to spoil it for you so go ahead and press play below.

4. NF Release New Song and Video "Paid My Dues"
NF has released new video for The Search, an album he dropped this year in July. The album feature one this song titled Paid My Dues. The Search also had it's best streak on Billboard and today NF shared NF Paid My Dues video which appears as one of Amahiphop December video. Watch below.
5. Watch The Weeknd's Heartless Video – Watch
The Weeknd new video is out after his single hit online officially. The Weeknd on our Nov. Songs, he shared two songs Blinding Light and Heartless. On his comeback, he shared a new month video for hip-hop which is Heartless and you can watch it below.
6. Ant Clemons Shares New Song & Video Feat. Ty Dolla Sign "Excited"
Ant Clemson share his new song and video called Excited feat Ty Dolla Sign. The joins Amahiphop December hip hop video. And you can watch it below.

7. Watch DVSN Feat Future "No Cryin" Video
On Future 2019 trackslist, maybe you can also stream the audio which was released last October. Today here's new DVSN video No Cryin featuring Future. This comes in as the seventh video of Amahiphop 2019 December video. Watch below.

8. Watch E-40 Question 1 Video Feat. Jeremih, Rick Ross and Chris Brown
This song is one of the single we added to both Rick Ross 2019 songs. The hit from E-40 featured Chris Brown and Rick Ross with Jeremiah which is titled Question 1. Is now one of the hip hop video released under December 2019. Watch below.
9. Watch Jeezy "Don't Make Me" Video
After dropping his Meek Mill video called MLK BLVD' in November videos, Jeezy is back again with new visual for December hip hop, using Don't Make Me to make his fans smiles this Xmas. Watch below.

10. Kelvin Gates Shares New Video "Bags" – Watch
Kelvin Gates is back to continue to promote his I'M Him and this time to give more recognition to the album he move on and release new video, Bags, one of the song under his 2019 trackslist. Watch below.
11. Watch French Montana "What It Looks Like" Video
French Montana has released his new album MONTANA and it welcomed some few slew of celebrities serving as guest appearance to the album. The album also feature a song, What It Looks Like and today he shared the official video to watch below.

12. Lil Baby Shares "Woah"Video – Watch
Lil Baby Shares his new Dec. video titled Woah. The song is also one of Amahiphop November song yet the video feature December videos. The Atlanta star debuts the official video for the track today which features a lot of choreography from young dancers. The Edgar Esteves-directed clip also has racing cars doing donuts and cameos from Lil Durk, QC family Jordan Hollywood and Lil Marlo, and Baby's family and friends. Watch it below.

13. Watch Lizzo New Video "Good As Hell"
Lizzo has easily been one of the most talked about stars this year. That continued over the weekend leading to Monday when the rapper-singer attended the Lakers-Minnesota game.The eight-time GRAMMY nominee is unbothered as she releases the music video for 'Good As Hell', the feel good track from three years ago which has seen a big spike in the past few months. The clip is set at Homecoming Week 2019 at Louisiana's Southern University where she joins the students' band and performs the song while playing around, twerking and playing the flute. Watch it below.

14. Watch Cam Ron New Song Video "Believe In Flee"
Cam Ron is also another artist with new Hip-Hop song and video this month. He shares his Flee video to watch below.


15. "Tinashe Save Room For Us" Video – Watch
She gave us her independent video week ago meanwhile she need to put on more recognition for the album Song For You. Here's video for one of the album track Save Room For Us to watch below.

16. Asap Ferge Shares New Dec. Video "Jet Lag"
Ferge has released new video for his album Floor Seats which he dropped in August and is currently on the east coast portion of his tour for it with Murda Beatz and MadeinTYO.. Watch one the single video below.

17. Watch Mr. P "Like Dis Like Dat" Video
Peter of Nigeria PSquare continue to deliver classic videos and singles since solo. His last song so far before Like Dis Like Dat is Too Late. Today he shared new song video for Amahiphop hip-hop 2019 songs and videos. Watch below.




18. Watch Joyner Lucas New Video Revenge For His New album
Joyner Lucas has been working on his latest unreleased album. Joyner Lucas ADHD has simply that album which fans has waited yet still waiting. Today he shared new song video believe to be the album intro and you can watch it below.

19. Watch Tyga New video 'Ayy Macarena' Video
Tyga is back with new video after some of his song was released with Latin version. His collaboration with YG is a great song also featured Carlos Santana but today, T-RAWW released Macarena video here on Amahiphop December videos for 2019. Watch below.





20. Rick Ross Shares "Nobody's Favourite" Video Feat. Gunplay
Rick Ross has released a video for his song 'Nobody's Favorite' today, taken from his latest album Port of Miami II which came out in August.
The song and the cinematic clip features his Maybach Music Group artist Gunplay as the duo navigates a dangerous deal while also enjoying their exploits on a yacht full of ladies. Directed by Shula The Don — watch it below.
21. YK Osiris and DaBaby "Freaky Dancer" Video – Watch
DaBaby has been getting a lot of recognition since this year with new songs and videos from third-party artists. YK Osiris Freaky Dancer is another video under Amahiphop December videos 2019. This song is released under The Golden Child album by YK Osiris and you can watch the Freaky video below.

22. Watch Jeezy "Play It Safe" Feat.
Noah Video
23. Watch Young M.A "Hatta" Video

24. Watch Gucci Mane "Jingle Bales" Video
This video is release of from his new album slated to drop tomorrow being Friday titled East Atlanta Santa 3. Watch below.

About Author
Links, a co-founder of Aswehiphop, has been dedicated to the platform since its inception in 2019, overseeing the curation of artist songs and features compilations.
News
Video