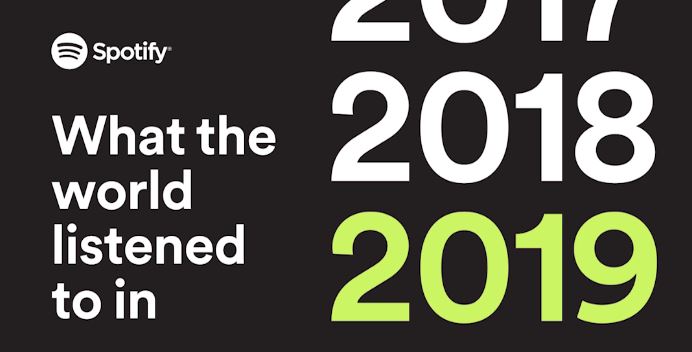 Spotify Spot Eminem & Drake as "Year and Decade End-Chart" Artists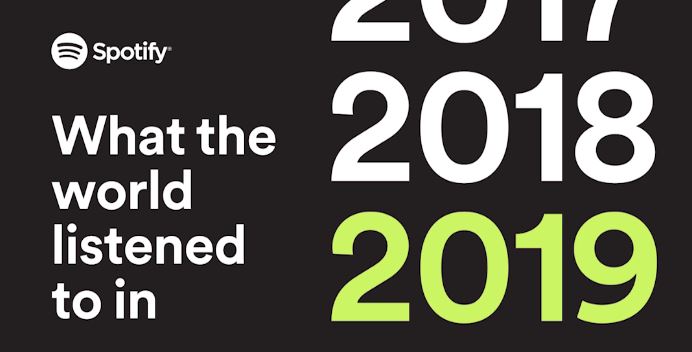 Spotify wrapped the most noisey artists on there streaming platform and Drake, Eminem and some other act made the list. Spoti. Year and Decade End-Chart can be traced back from 2010 till date. Since those past years, Eminem previous albums are strongly doing groundbreaking as well Drake.
Understanding Spotify "A Decade Wrapped", its mainly characterized or focused on Decade analysis, how an album built it's ground with high stream around the globe. It also examines the music, culture and streaming which racked up the most numbers. Drake is the most streamed artist currently on Spotify but some of his fellow rack up includes both Eminem who appears as the fifth artist while others above him listed as Drake Ed Sheeran, Post Malone and Ariana Grande.
Post Malone is the engaged artists and as the most streamed this 2019 with over 6.5 billion worldwide streams, the rapper/singer/songwriter tops Spotify's "Wrapped" list for the first time, just over 12 weeks after dropping his latest album, Hollywood's Bleeding, which is also the second most streamed album globally this year. Billie Eilish and Ariana Grande come in as the second and third most streamed artists globally.
The Joe Budden Podcast with Rory and Mal was the most consumed podcast globally this year. Second on the list is My Favorite Murder with Karen Kilgariff and Georgia Hardstark. Below is the full list — you can find more info on Spotify's website.
Most Streamed Artists of the Decade (Global)
Most Streamed Female Artists of the Decade (Global)
Most Streamed Male Artists of the Decade (Global):
Most Streamed Tracks of the Decade (Global)
Spotify Wrapped 2019 Global Top Lists:
Most Streamed Female Artists
Most Streamed Male Artists
Most Streamed Podcast Genres
Comedy
Society & Culture
True Crime
News
Health & Fitness
Spotify Wrapped 2019 U.S. Top Lists
U.S. Most Streamed Artists
U.S. Most Streamed Female Artists
U.S. Most Streamed Male Artists
U.S. Most Streamed Tracks
U.S. Most Streamed Albums
News