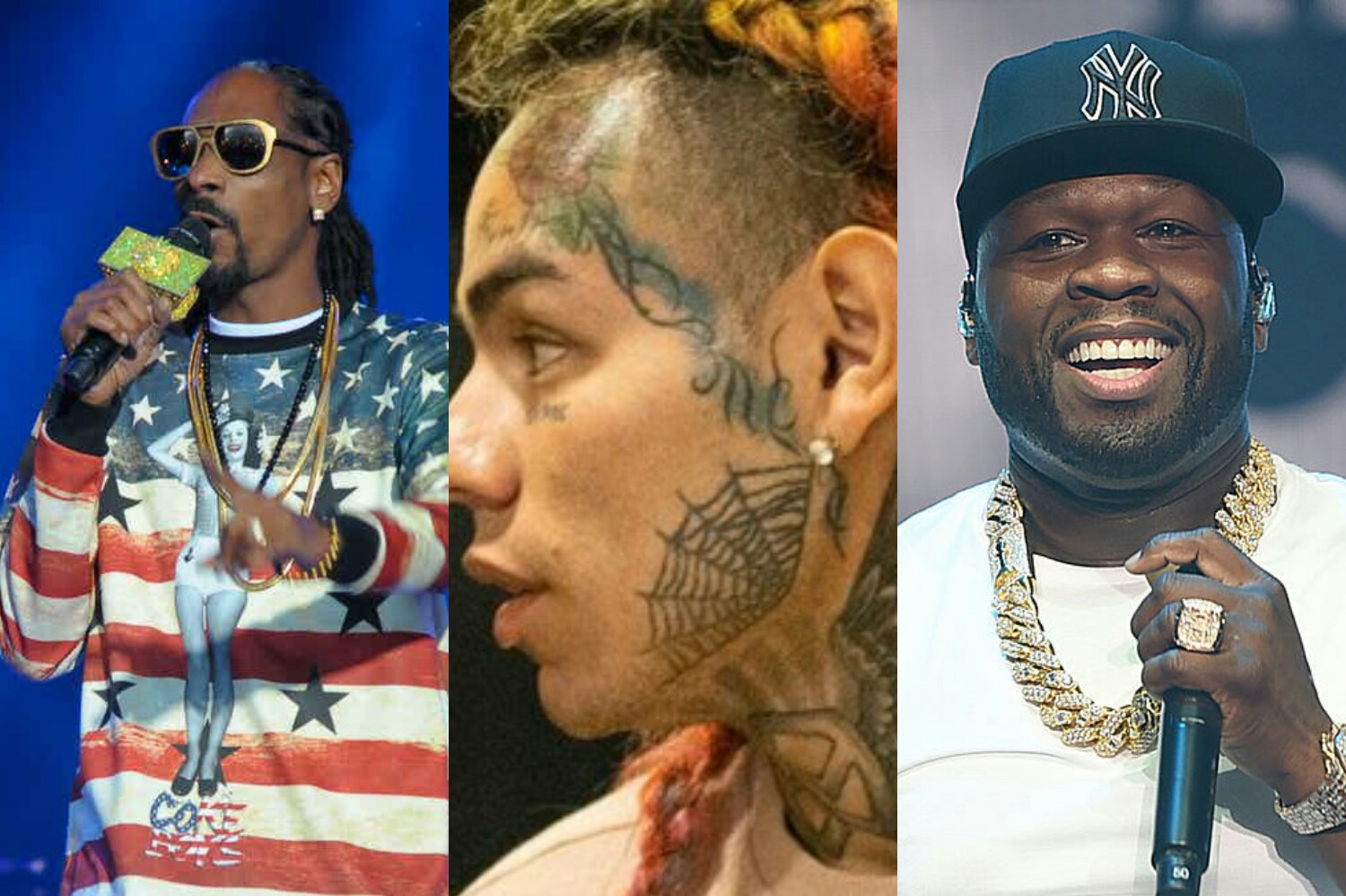 Snoop Dogg, 50 Cent and Meek Mill Faces Tekashi 6ix9ine After Prison Response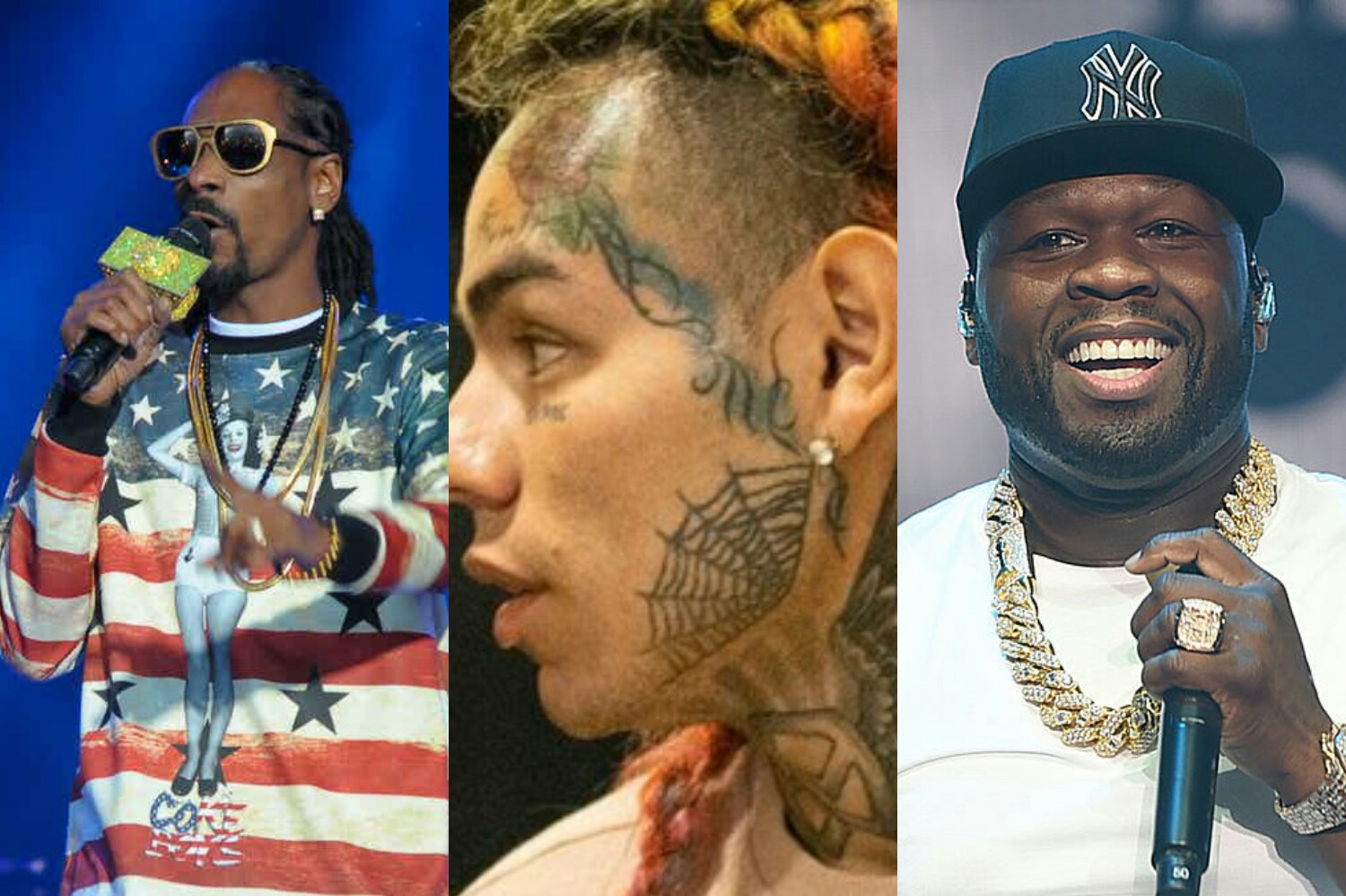 Snitching to federal authorities, to most rappers that's street code sin and Tekashi has been commiting a lot through that format, get notoriety with viral gimmicks following his snitch to Fed.



Uncle Snoop Dogg, 50 Cent, Meek Mill, Boosie Badazz and more aren't pleased around Rain hair rapper of course last year those moguls wasn't such nonechalant since they denounced Gooba rapper.


Also Read: Tekashi 6ix9ine Released From Prison Over Coronavirus


The rapper is now out for Good ? For clap back and playing back what exactly happened behind him while in prison. Tekashi on home confinement but social media gives him bit moments to flex respond to peers.


As Amahiphop previously reported, Tekashi isn't happy about Billboard over his Gooba song yet again he continue to triad, now reflecting on Snoop Dogg as undercover snitch.


Already 50 Cent revealed he won't work with Tekashi though got feedback and before 6 9 took to social media to say sorry to his millions followers, he exchanged responds with Meek Mill meanwhile Snoop Dogg dragged out by same 6ix9ine.


Not only Meek Mill characterized Tekashi as Rat, also Dogg laid inflammatory comments. They gotta stop pushing this [rat]," Snoop wrote on IG in response to hip hop journalist, Elliott Wilson, who featured the convicted rapper after he released his new single, "GOOBA." "All these media outlets making snitching cool. I'm old school. F*** 69 and everybody pushing his line right now all New York GZ feel me on this and if you don't f*** u2."


Also Read: Cardi B Responds To Tekashi 6ix9ine Nine Trey Bloods Call Out


Now he's taking back shot at Uncle Snoop Dogg as undercover snitch. Unwrapping to the public eyes, he said the royal hip-hop rapper has snitched to Fed. "Should I just tell you guys what rappers snitched… Because they told me everything when I started."


He also proceed by commenting on Instagram section, "If your in denial the paper work is online and suge knight speaks on it from prison but we choose to ignore who we want to call rats."


Tekashi did attracted Snoop Dogg who responded as "It's two things silky ain't never seen: A turtle with speed, and a monkey-mouthed, knock-kneed, trout-mouthed, b**** I need."


Also Read: 50 Cent Thinks Jay-Z Couldn't Beat Him Using Kanye West


"Posting this is not gonna distract everyone that you are trying to play it off. Explain yourself," Tekashi cleared.


Both 50 Cent, Meek Mill and Snoop Dogg aren't new since Tekashi 6ix9ine was released from prison. They continue bevy of shots which has became the regular way of life against the still serving rapper though has responded with various platforms, respectively.
About Author
Links, a co-founder of Aswehiphop, has been dedicated to the platform since its inception in 2019, overseeing the curation of artist songs and features compilations.
News