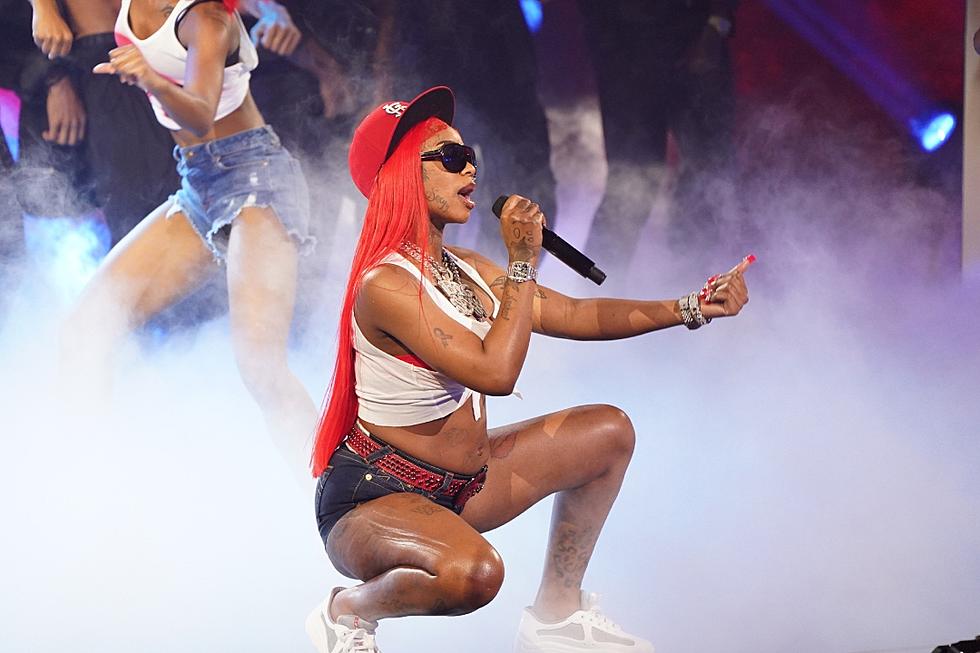 Sexyy Red Shows Pregnant Photos Of Her self When No One Else Knew
Sexyy Red Shows Pregnant Photos Of Her Self When No One Else Knew.
Sexyy Red is with child and she's apparently been doing her best to cover it up in recent appearances. Now, the rapper is sharing all the photos she was pregnant in when no one knew.
Sexyy Red Shows Photos She Was 
Pregnant in Before Making Announcement
Sexyy Red has had the internet talking since she announced she was pregnant over the weekend. On October 16th (Monday), the St. Louis rhymer shared photos on her Instagram Story in which she was pregnant in public when no one had any idea was preggers.
"I was pregnant [as f**k] on here [tryna] suck my belly in. I got tired of fakin'," she wrote over a photo she posted on her Instagram feed a week ago, which can be seen below.
On another photo taken on the red carpet at the 2023 BET Hip Hop Awards she wrote, "I couldn't [breathe]," commenting on having to hold her stomach in to take photos.
Sexyy Red Seemingly Reveals She's Preggers
On Saturday (Oct. 14), Sexyy Red posted a series of photos on Instagram of her backstage at a concert with her friend SZA. One of the photos appears to show the "SkeeYee" rapper with a baby bump, suggesting that she is pregnant.
In a post below, Red is seen showing off belly next to SZA. The post's caption simply reads, "Team boy or team girl." In another photo, the 25-year-old rapper is holding her protruding belly with one hand and puckering her lips.
In a separate post, however, Red shared a photo of herself eating a plate of spare ribs with all the fixings. She captioned the photo "Fat ma" with a shushing face emoji. So, it's unclear whether she is actually pregnant or simply acknowledging that she has gained a little weight.
About Author