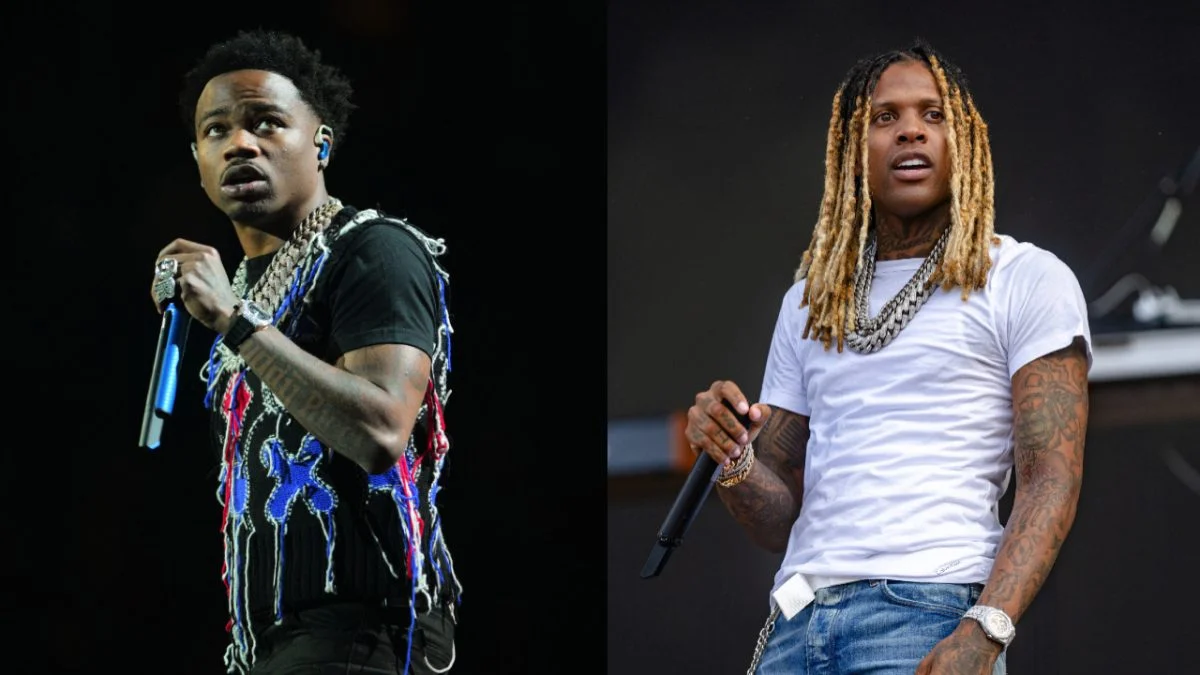 Roddy Ricch and Lil Durk Dropped "Twin" Video.
The two rappers Lil Durk and Roddy Ricch after reviewing that they will be hitting the studio together anytime soon for a new song collaboration have finally released a new song titles "Twin"
The song is actually Roddy's but Lil Durk assisted him in the song making and finally, the both rappers have released the new project for their fans to start enjoying before Roddy Ricch's new album drops.
Roddy Ricch new anticipated Album is to drop this Friday being the (November 18) and out of the the 15 tracks in the album, this new song "Twin" will be among including the Durkio, Ty Dolla $ign.
Meanwhile fans can't actually wait to have that album streaming in their cell phones, many has gone to his comments section ask him to just release the album just the way he released the song "Twin"

Fans are really happy that the long awaited Roddy's Feed Tha Streets 3 album is finally dropping this Friday, meanwhile he has spoken more about his Album series starting from his 2017's Feed Tha Streets and 2018's Feed Tha Streets II.
According to him in some of his talk show with some reporters, all he is doing to a way of giving back to all the people who are always by him starting from the beginning of his musical career.
"We can expect what y'all want, what the fans actually want from Roddy, you know what I'm saying? That's the vibe I'm coming for I really just wanna feed my day-one fans and everybody that's been rocking with me from the beginning. You know, sometimes you gotta take it back to that and just feed your core. So that's what we on with Feed Tha Streets 3." Roddy said
Roddy Ricch has always have his fans at heart.