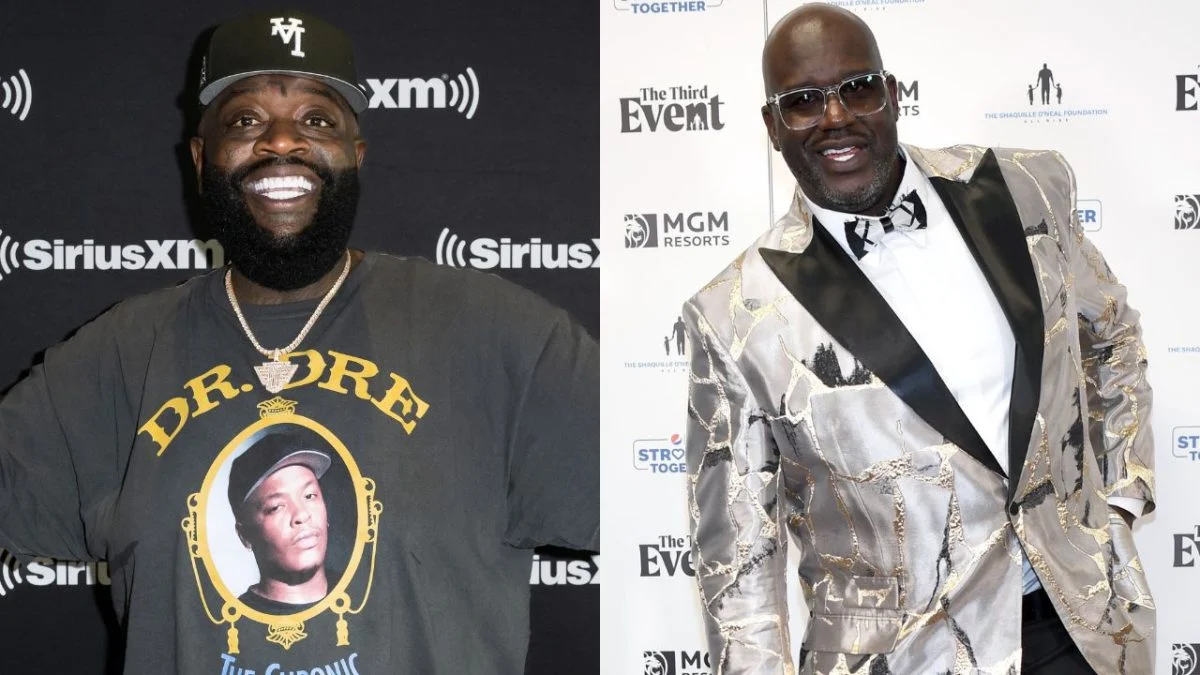 Rick Ross Has Revealed The Inspiration Behind "Shaq & Kobe"
Rick Ross has been making some appearance  in some TV Shows for the promotion of his new music collaboration with Meek Mill, and in his recent appearance at Complex, he revealed the inspiration behind  his "Shaq & Kobe" song.
According  to the Biggest Boss during  his talk time at The Complex  accompanied wlby Meek Mill on Wednesday (November 8), he stated that "Shaq & Kobe" was not just a song after which bhe revealed the actual thing that inspired the song.
Rick Ross reveals he almost signed to Shaquille O'Neal "many years ago"

via: @Complex pic.twitter.com/JKIopPgFGE

— HipHopDX (@HipHopDX) November 10, 2023
The MMG Boss revealed that he nearly became Shaq Signee in his T.W.IsM. Records after they met in Atlanta,  meanwhile, it didn't later work out dut to some unforseen circumstances.
"Many years ago I met with Shaq," "He was launching his T.W.IsM. Record. We met in Atlanta somewhere. We met in a restaurant. Then we went in the back, in the kitchen. I spit a few bars for him. He gave me his contact, [and] we stayed in touch for a little bit. But, you know how that go" Rick Ross stated.
Moreover, unlike some other cases that have been encountered  in the rap industry  over some years, Rick Ross and Shaq still maintained their very good relationship despite  the fact that the MMG Boss didn't later join his record label after he wanted him to be part of it.
As a prove that they are still cool up till date, the T.W.IsM. Records Boss "Shaq" also made an appearance on the "Shaq & Kobe" remix, which they released last month, also the NBA Player "Lillard," a.k.a. Dame D.O.L.L.A also appeared  in the remixed song.
Meanwhile, Lillard clearly showed thay he got lot of music vibes in him following  his lyrics in the "Shaq & Kobe" "I felt a switch flick, noticed the power of being a misfit/ Kick, push, skated fiascos into a kickflip/ Success made my softy stiffen to a big dick/ Story of my life, bitches choosing, this shit a chick flick" he Raps.
About Author
I am a highly skilled copywriter and freelance blogger with several years of experience in the field. Over the years, I have garnered valuable expertise and achieved significant milestones as a blogger.