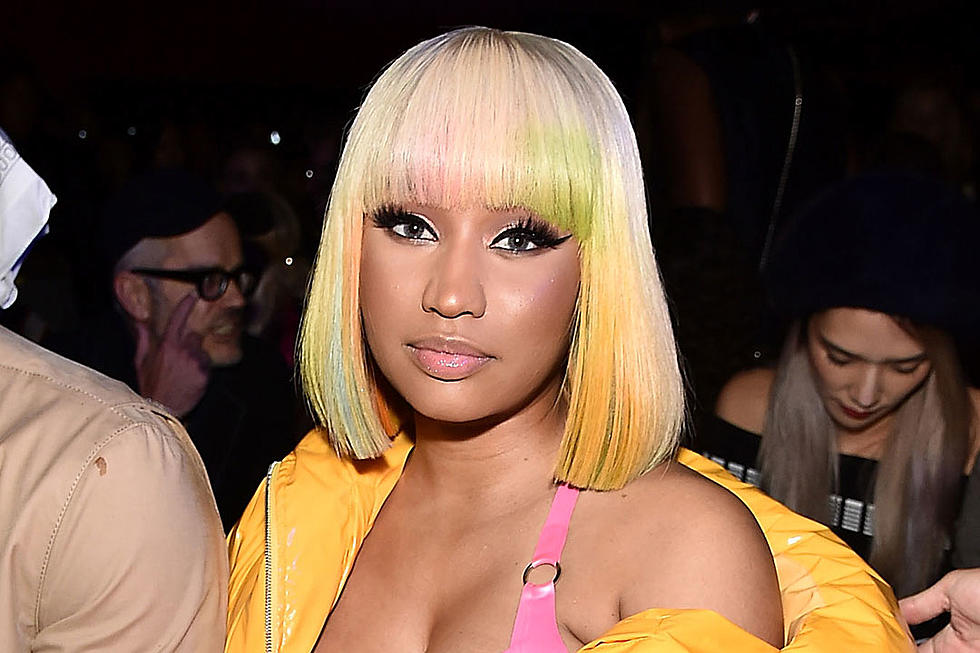 Nicki Minaj Gives Production Insights of "Pink Friday 2"
The female rapper "Nicki Minaj" has given a bit insight on the processes she and her team has been going through in the production of her upcoming album "Pink Friday 2."
While Nicki Minaj were siting with the Vogue on Thursday (November 9) for a talk show where they literally discussed  about her highly anticipated "Pink Friday 2″ album, she was able to talk about some of her studio processes of making the album so far.
According  to Nicki Minaj,  she went back on her old game plan to be able to get some of the vibe that she needed to be in the album project so make it worth listening to, meanwhile she has earlier  started that the standard  she wants her upcoming  album to be.
She actually stated what inspired  her to go backe to her old game plan which was her old music vibes that she noticed lacking in most of her recent music Projects, according to her, she needed to bring back the old her in the new upcoming "Pink Friday 2″ album.
"When I look back at a lot of my music, I'm like, 'Oh, my God, where was the me in it?'," "So for this album, I went back to the old game plan." "The idea that saying something like that [referring to the lyric, "I'm fighting for the girls who never thought they could win," from "I'm The Best" on Pink Friday 2] could give hope to people — that optimistic outlook is something I think I got away from." Nicki Minaj said to the her host.
Moreover, her fans are so happy to hear that ans also so glad that she noticed that on time and decided to work on it just to give her fans the old vibes they all know.
About Author
I am a highly skilled copywriter and freelance blogger with several years of experience in the field. Over the years, I have garnered valuable expertise and achieved significant milestones as a blogger.