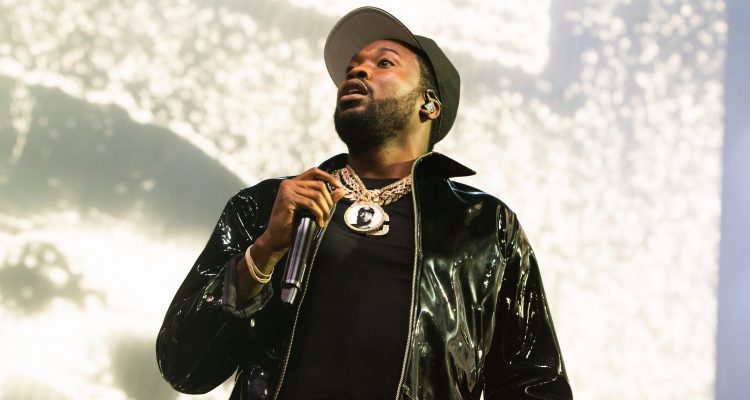 Meek Mill Responds to an A.I. Song Featuring His Late Father's Voice
It seems like the world of Hip-Hop is on the brink of being taken over by A.I., although the transition may not happen as quickly as some might think. Recently, Meek Mill joined the list of rappers who have been amazed by an A.I.-generated song. However, this time it's not just a computerized version of the rapper himself; it's a voice that hits much closer to home – that of his deceased father.
Meek Mill took to Twitter on May 10th to express his surprise and shock after hearing his late father's voice rapping over an instrumental to Snoop Dogg's 1999 track, "B***h Please." Meek's father, Robert Parker, was tragically killed when the rapper was just a child, a fact that he references in his lyrics to the song "Traumatized" on his classic album, Dreams and Nightmares.
In a tweet captioned with "A.I. wrote a rap about my dad and this what he said WTF," Meek shared the audio clip, featuring a still image of his late father mouthing the newly created lyrics. In the clip, Meek's father can be heard rapping lines like "I died in a shootout, just tryin' to feed my fam, but death couldn't stop me, I'm back in the lab." The use of A.I. technology has enabled Meek's father to come back to life and rap about watching over his son and fighting the fight, even from beyond the grave.
Meek's father, Robert Parker, was shot and killed when Meek was just five years old. The tragedy left a profound impact on the rapper, and he has referenced his father's death in his music many times over the years. Now, thanks to A.I. technology, Meek has been able to hear his father's voice rapping once again, offering words of wisdom and encouragement from beyond the grave.
Meanwhile, you can listen to one of the many A.I. songs that have been causing a lot of buzz lately for their ability to mimic any kind of voice. As for Meek Mill, he was recently shocked to hear his late father rapping on a newly generated track.
Ai wrote a rap about my dad and this what he said WTF pic.twitter.com/HSfEnK58ux

— MeekMill (@MeekMill) May 10, 2023