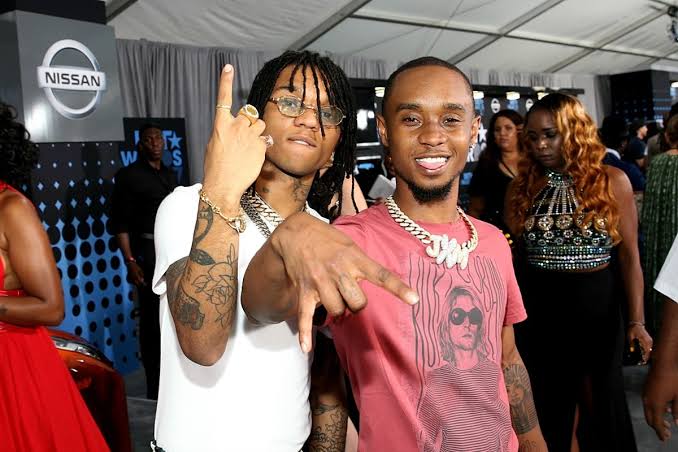 Rae Sremmurd Drops Another Song 'Sucka Or Sum' Ahead Of New Album
Rae Sremmurd hip hop duo have been honest with their comeback to rap scene. They readying a new 2023 album, SREMM4LIFE. Today Rae Sremmurd Sucka or sum is another we have counted among SREMM4LIFE songs.
That was back in June 2022 Rae Sremmurd announced SREMM4LIFE album. Fans were happy because they took a break but later came back with a fresh announcement. Since then we have heard a couple of songs from them which include 'Denial', 'Community D*ck' with Flo Milli and 'Torpedo' which dropped right before the end of the year.
They also drop music videos of the above-mentioned songs. Yet again, Rae Sremmurd Sucka or sum song is another single they just released ahead of new album, 2023 album to be precise. Sucka or sum is produced by Jaxx and the music video will on the way. We will also update the video on this page but as for now, you might want to listen to the audio below.
In other news from Billboard, Rae Sremmurd will be headlining 2023 Pro Bowl Games Halftime Show. This is another great news for them. They will headline the halftime show of the main event on Sunday, Feb. 5, which will be a flag football game between representatives of the AFC and NFC this year instead of a contact event.
But before Rae Sremmurd takes the stage,  the flagship flag football game that Sunday, the Pro Bowl Games will include a skills competition on Thursday, Feb. 2 from 7pm-8:30 EST on ESPN, which will then continue on Sunday. Meek it will a great fun as well.
Another guest appearance is Rihanna who will be headlining the Super Bowl Halftime Show, the first year it will be presented by Apple Music. As you can see, this year's Super Bowl is going to be more beautiful than you ever imagined. In other hand, 50 Cent has also talked about the Super Bowl.