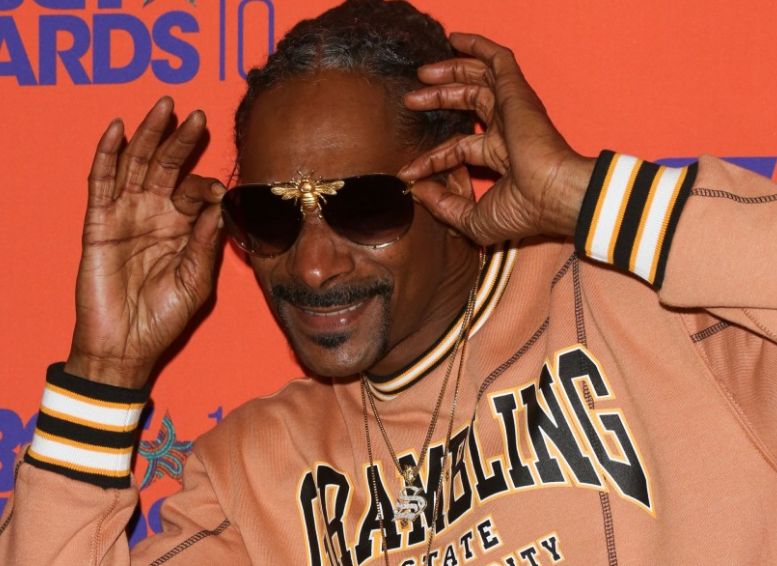 Snoop Dogg 2023 Songs & Features
Do you know that the last Snoop Dogg compilation on Aswehiphop was his 2020 songs and features. This simply means that we didn't compile Snoop Dogg's 2021, 2022 songs. From the list of our Top 2021 compilations and 2022 compilation, you will see all the rappers and singers and we compiled their songs and features. As for this year, Aswehiphop has enlisted Snoop Dogg 2023 songs and features on its 2023 top compilation.
While there has never been any major update on a new album from Snoop Dogg officially, it doesn't mean Uncle Dogg won't hit streaming platforms with new songs and album. Last year, Snoop Dogg and DJ Drama joined forces on a joint album I Still Got It. That was the last album he shared before 2023. Although there has been a report that Snoop Dogg and Wiz Khalifa are working on a new project.
However, Snoop Dogg is a rapper who loves dropping new songs, maybe not regularly but keeping it relentless is part of his career. Same this year, High School Reunion was said to be a joint album dropping soon from Snoop Khalifa. Also, they have shared a song which will likely be part of this album in question. As we keep waiting, below are Snoop Dogg 2023 songs and features.
Snoop Dogg 2023 Songs and Features
Please Take A Step Back (Feat.)
Tomorrow (Feat.)
Don't Text Don't Call
Don't Text Don't Call
As said earlier, Snoop Dogg and Wiz Khalifa said they are working on a new film called High School Reunion, the follow-up to 2012's Mac & Devin Go To High School, which is due in the Summer. We were all wondering if the two stoners will be combining the release with new music. It looks like they are. Snoop and Wiz bring the smooth Cali vibes on the new single which is produced by their regular collaborator, Ty Dolla Sign. Listen Don't Call Don't Text below. You can also check it out on Wiz Khalifa 2023 songs and features.
Tomorrow
On 25th of March 2023, Snoop Dogg and Denaun released their first-time collaboration called Tomorrow. From our check, The track is lifted from the Godfather of Harlem TV series which has a successful ongoing soundtrack curated by Swizz Beatz. Snoop does the rapping on the song while Denaun contributes with the singing, as well as the production (along with Fredwreck).
Please Take A Step Back
On April 28th, Snoop Dogg and GaryVee shared a new song titled Please Take A Step Back. Snoop Dogg has partnered with pioneering serial entrepreneur and internet marketing expert and personality, GaryVee for a new song called 'Please Take A Step Back'. The track is supposed to serve as a musical inspiration for Gary and VeeFriends' upcoming NFT collection with Snoop Dogg, as well as the theme for Gary's popular YouTube vlog series. Listen to the song below.
Note: This page is being updated and more Snoop Dogg 2023 songs and features will be added up as soon as possible. Always check back on this page for Snoop Dogg 2023.