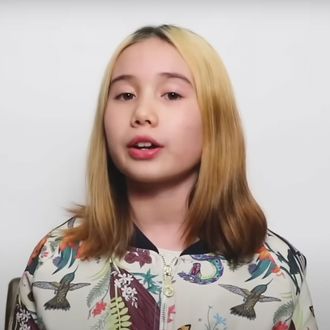 LIL TAY'S FATHER DENIES ACCUSATIONS OF FAKING HER DEATH
Lil Tay's father, Christopher Hope, has responded to allegations labeling him as an "abusive racist" and the mastermind behind her death hoax.
These allegations emerged in an Instagram Story posted to Lil Tay's account on Tuesday (September 26).
The post accused Lil Tay's father of orchestrating the fake death hoax and being a "misogynistic woman-beater". Also, the post included a photo of Hope along with the accusations.
View this post on Instagram
In response, Hope issued a statement to TMZ, vehemently denying the allegations. He also threatened to us legal actions against those responsible for the accusations.
He stated…
"The person who is responsible for that Instagram post, as well as anyone repeating the completely false and libelous accusation within it, are virtually certain to become defendants in a defamation lawsuit."
Hope asserted that all the claims made in the Instagram post are "100 percent false".
Also, he emphasized that…
Anyone familiar with him or the history of false statements made by various individuals controlling the Instagram account should not be recognized. He said that the allegations as baseless.
Lil Tay and her brother were initially reported as deceased on her Instagram page back in August. The announcement expressed deep sorrow and shock at their supposed passing.
However, just one day later, Lil Tay clarified through TMZ that she and her brother were alive and safe.
She explained saying…
"I want to make it clear that my brother and I are safe and alive, but I'm completely heartbroken, and struggling to even find the right words to say."
Lil Tay also revealed that her Instagram account had been compromised by a third party. This lead to the dissemination of false information. She confirmed her legal name as Tay Tian, not 'Claire Hope' as indicated in the earlier post.
TMZ later reported that Meta, the parent company of Instagram, had assisted the 14-year-old in regaining control of her account after a hacker's intrusion.
About Author