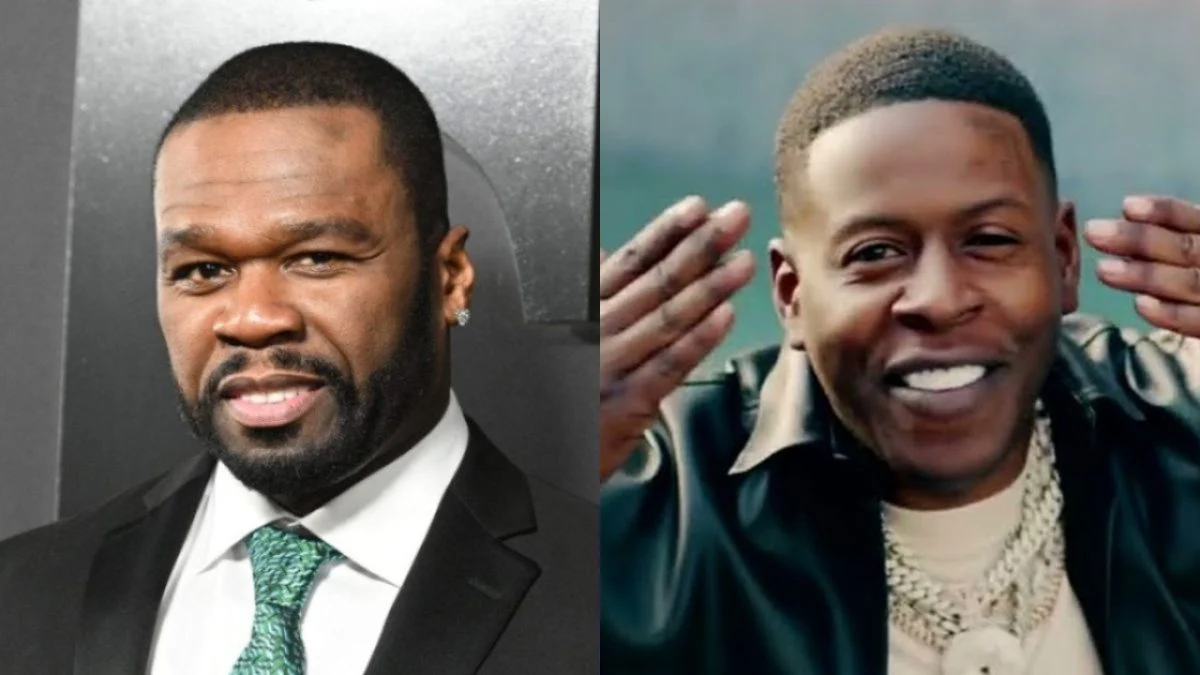 50 CENT APPLAUDS BLAC YOUNGSTA'S ONSTAGE FALL
50 Cent applauds Blac Youngsta's onstage fall as he took to his social media page to praise him for an impressive showmanship.
On Monday (September 25), 50 Cent applauds Blac Youngsta's onstage fall as he shared a video of him performing on stage in front of an audience.
While performing, the 33-year-old rapper had an unexpected fall. Although he quickly turned it into part of his act, making it to appear like a dance move.
Captioning the video, the New York rapper, 50 Cent wrote saying…
"Now this is what I call showmanship. @blacyoungsta stayed in performance mode and kept the show rocking. LOL."
View this post on Instagram
Also, in other news, 50 Cent expressed relief as the Writers Guild of America reached an agreement with major studios, and streaming platforms. Their agreement however resulted to the end of a 146-day strike that had paralyzed the entertainment industry.
Following the announcement of the strike's end by the Alliance of Motion Picture and Television Producers. 50 Cent shared an article from the Hollywood Reporter on Instagram with the headline…
"Writers Guild Reaches Tentative Agreement With Studios and Streamers, Union Says".
In the caption, he expressed his happiness about the strike's conclusion and promoted his projects. This included "EXPENDABLES 4" in theaters and "FORCE" season 2, which he referred to as the best show on TV.
Regarding his other ventures, 50 Cent's "Power Book III: Raising Kanan" series is set to premiere its third season on STARZ.
However, the network revealed that the new season would follow "Power Book IV: Force" and debut on December 1.
Season three of "Raising Kanan" will continue the story of Kanan, played by Mekai Curtis. The movie is expected to reveal as he grapples with pivotal decisions that shape his life and family legacy.
Although, the season promises intense personal quests, and STARZ suggests that the destination might reveal a terrifying secret. There are no clear distinctions between right and wrong, good and evil – only choices and consequences.
About Author