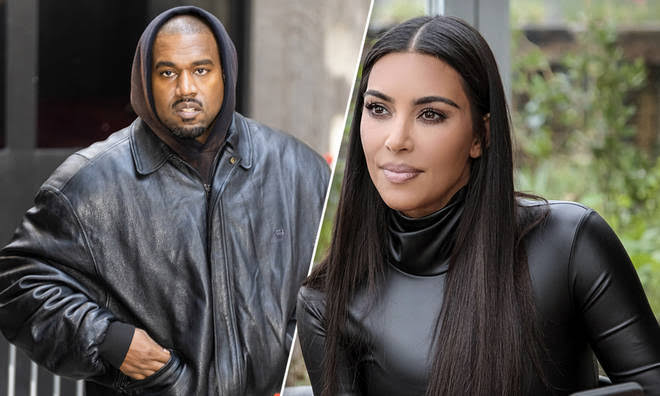 Kanye West Travelling to Australia To Meet Bianca Family, Kim Said It's Happy Era
One of the best places Kanye West would love to travel right is Australia where Bianca Censori and her family live. Of course, a lot has happened this year, to Kim Kardashian it's a happy era.
Previously, there was a report that noted Kim Kardashian and her family were nervous about Kanye West's new wife. Kim family wants her to come and visit Kanye West's Children at least.
"The family isn't taking this as a marriage yet. They don't know what it is," a source told Page Six.
"They aren't sure if it is a PR stunt. They are waiting to see if he files for papers. They are nervous because if it's real, she would be in the children's life," Marca reported.
While none of it has happened so far, Kanye West and Bianca Censori are also planning to trip out to Australia to meet Bianca's family, US Weekly reported. Not a secret that Bianca Censori's family are welcoming Kanye Wes hugely.
Bianca's sister has also talked about Kanye West's relationship with her sis. She said they love it and soon they will travel in to Australia to meet their family.
Kim Kardashian is not happy about Kanye West Marriage with Bianca but lately, she has been giving herself encouragement to move. Whatever happens Kim said it's a happy era.
Kanye Wearing wedding ring 💍💍💍 #BiancaCensori pic.twitter.com/kaIrWfc7yP

— Breaking Trends News (@btrendsnews) January 13, 2023
The purpose of his travelling to Australia is to see Bianca Censori's family so that they will welcome him. The Herald Sun also confirmed that YE is almost ready to move on with his beautiful Bianca.
"will spend time in Ivanhoe, east of the CBD, where Censori grew up," the outlet alleges.
Meanwhile, a lot of Kanye West, Bianca and Kim Kardashian have continued to surface online. A few days ago, it was also reported that Kim Kardashian and Meek Mill are currently dating.
However, Meek Mill and Kim Kardashian have been rumoured in the past years of having had an affair that even led Kanye West to divorce her. Now fresh news from Reddit is giving prove of Meek and Kim.
Although Meek Mill had not responded to such a claim, the fact is that Meek Mill and Kim are on good terms even at this point of Kanye West's no certificate marriage with Bianca Censori.
More news about Kanye West will definitely continue to surface online but so far, Kanye West Travelling to Australia shouldn't be secret. He needs it maybe on private or public.
About Author
Links, a co-founder of Aswehiphop, has been dedicated to the platform since its inception in 2019, overseeing the curation of artist songs and features compilations.