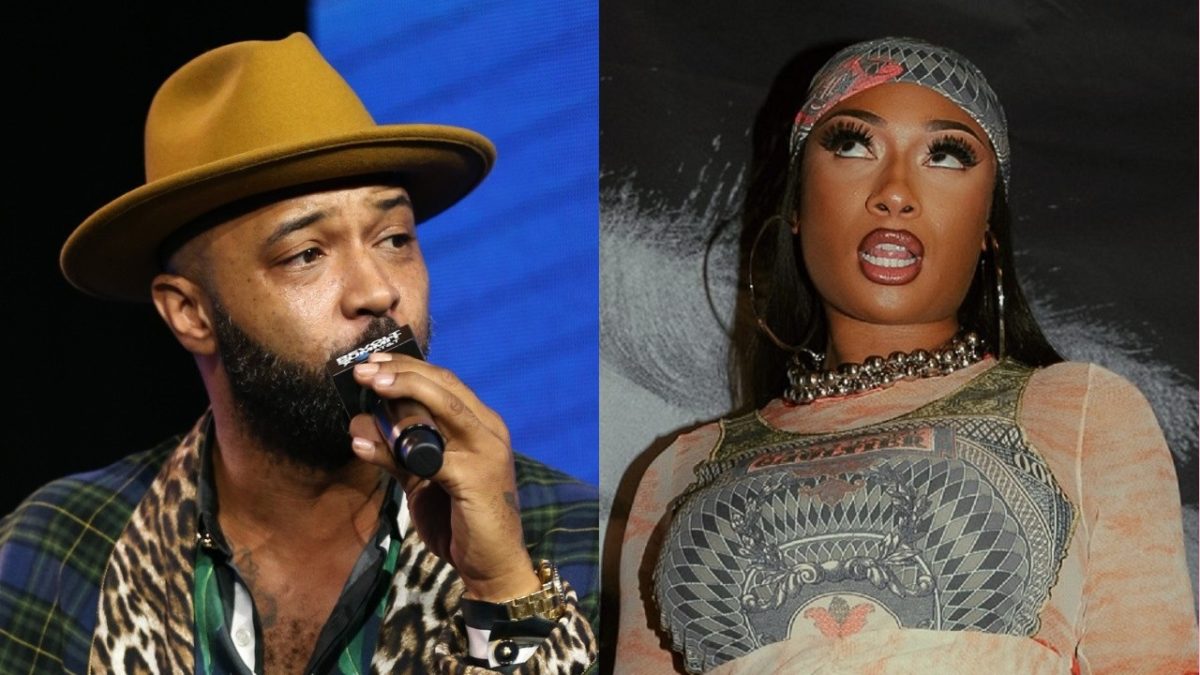 Joe Budden Applauds Megan Thee Stallion's 'Cobra' Single
After the release of Megan Thee Stallion's single titled 'Cobra'. Joe Budden, a veteran in the Hip Hop scene, has shared his enthusiastic praise for her.
During the latest episode of The Joe Budden Podcast. Joe couldn't contain his admiration for the song, starting with its captivating beat.
More to this. He was so impressed by the production that he attempted to call one of the track's producers, Derrick Milano, while recording the show.
Joe's praise extended to Megan's lyrics, where he commended her for her vulnerability.
Also. He emphasized the importance of artists addressing their struggles and emotional turmoil in their music, regardless of gender.
"This is who I want to hear. I want to hear from bitches that's depressed". Joe expressed.
"I want to hear from bitches that's sad about some shit — 'Yeah, this pussy get poppin', but I'm struggling inside'. I think that's where the best art comes from. It's not gender-specific".
He concluded his enthusiastic review by stating…
"If you don't like this, you hating. Case closed".
Furthermore. Joe Budden described the track as "a breath of fresh air". And he also directly addressed Megan Thee Stallion, acknowledging her incredible performance.
In addition. He wished for her well-being while hoping that she retains the emotional depth that made the song so compelling.
In a separate discussion. Joe Budden and his podcast co-hosts expressed skepticism about the reported first-week sales of the City Girls' new album RAW.
Joe suggested that the numbers seemed unbelievable, and he speculated that it might be limited to pure album sales without accounting for streaming stats, potentially as an attempt to tarnish the group's success.
It's evident that Joe Budden still continues to offer his unique perspective on various aspects of the music industry. And his positive reception of Megan Thee Stallion's single 'Cobra' is a testament to the song's impact.
About Author