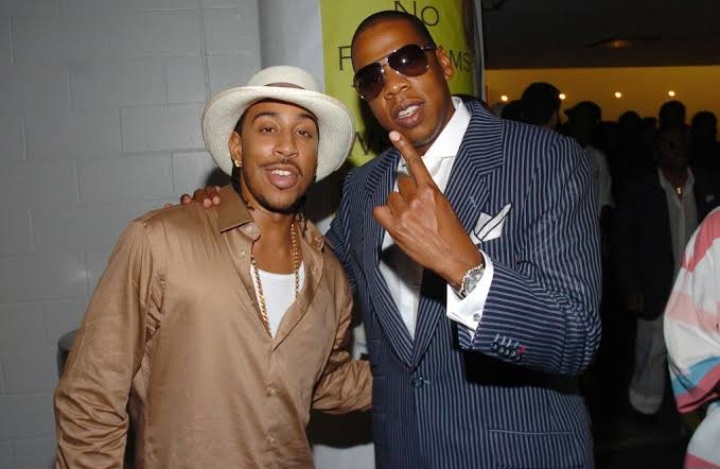 JAY-Z Highlights Ludacris' Underrated Lyrical Ability
Ludacris recently shared an interesting anecdote about the recognition he receives from both his fans and fellow artists. In a recent episode of the All The Smoke podcast hosted by Stephen Jackson and Matt Barnes, the legendary entertainer opened up about some praise he received from JAY-Z.
The conversation eventually turned to Ludacris' unforgettable music videos, which played a significant role in winning over his fans. However, the rapper known for hits like "My Chick Bad" revealed that there was a downside to his visually striking videos.
Reflecting on his iconic music video run, Ludacris admitted, "It was big." He then recounted how JAY-Z had expressed concern that the visuals might overshadow his strong rapping skills. "Even JAY-Z was one of the ones that said that he doesn't think I get the lyrical credit that I deserve because of the visuals," Ludacris shared.
Explaining his reputation further, the Atlanta talent broke it down, stating, "People ask me why I don't think I get the credit. Because I played too damn much, that's what I do! And I wouldn't have it any other way. That's why my name is Ludacris—because it goes beyond crazy, it's wild, it's ridiculous."
Ludacris expressed his fondness for post-effects, augmented reality, and larger-than-life props like big shoes and chains, even bobble heads. He acknowledged that he understands why his visual style may overshadow his lyrical prowess, but he embraces the multi-faceted aspects of his personality. "I just have to show the different sides of myself, and I actually love that," he affirmed.
Ludacris' love for the camera not only thrived in his music career but also translated into a successful acting journey. In the interview, he also touched upon his experience as a star in the Fast and Furious franchise, discussing his collaboration with Vin Diesel and other exciting aspects of his career.
About Author
Links, a co-founder of Aswehiphop, has been dedicated to the platform since its inception in 2019, overseeing the curation of artist songs and features compilations.