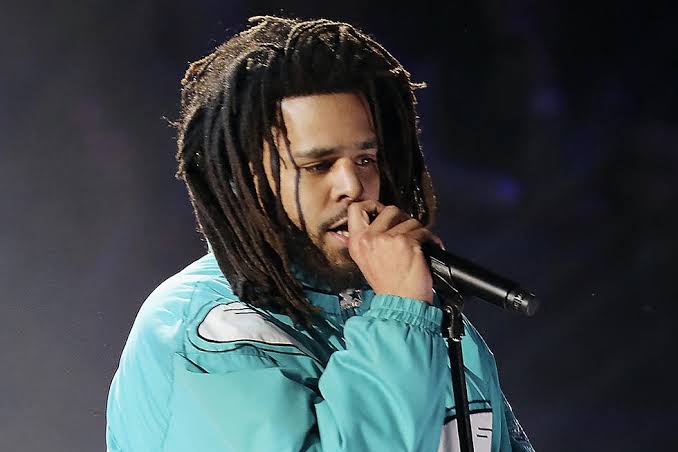 J. Cole Diss Old and New Rappers Second Round, "My Sons" ?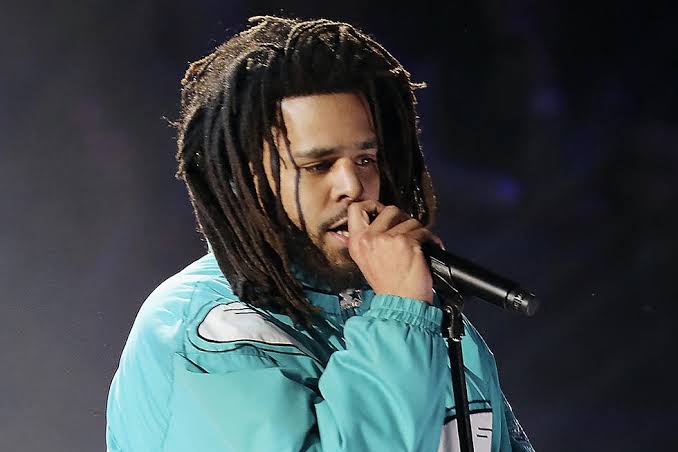 J. Cole gentle kindling his upcoming album The Fall Off which he promised to last year and getting to streaming platforms probably this year.
Last year he decided to stay solo, no feature collaboration from external artists just after his DJ Prime joint song. However, we're here in 2020 expecting new songs, collaboration, album and it looks like we gonna have indeed.
J. Cole did, yes The Middle Child rapper haven't spin any particular tune although his astonish Snow On Tha Bluff literally something folks percivied against Noname during the recent Blacklivematters protest. That's was diss track ? Oh no really not, he meant everything he said in the song but wasn't referring to any, he said after fans threat him with Twitter verbal.
While Noname also responded using Song 33, well it was all cool it didn't went too far rather speaking both in favour of black Justice.
Now what's new under J. Cole's coverage ? It's July and he surfaced with new freestyle on new BTS Dreamville documentary. Celebrating the one-year anniversary of the Dreamville compilation Revenge of the Dreamers III, the label has shared a video featuring unreleased footage from the "legendary sessions" with Ari Lennox, EarthGang, Lute, Omen, and more but appears J. Cole reminding old and new rappers they still his songs. This not the first time he's passing this message to all.
One year ago today we released Revenge of the Dreamers III. Today in honor of that we put together some unreleased footage from those legendary sessions. Love to everyone who was apart of this album, and to the fans that always support

@dreamville

. Enjoy

https://t.co/qBajqETCV0

— Ibrahim H. (@KingOfQueenz) July 5, 2020
The 10-minute clip also features a new freestyle from J. Cole. In his minute-long freestyle, Young Simba goes off the dome with a fiery flow. "I don't follow trends, dawg, I tend to steer / Look, all these rap ni**as my sons and I get mad 'cause they trash, so I'm turning into Brenda here," he raps, referencing Tupac's "Brenda's Got a Baby."
He also issues a warning to the competition. "I hear ni**as throwing their darts, it's on the spot / But you don't want no problem with Cole, it's always smart now," he says, adding, "When the going gets Cole, you only murder yourself / And you and I know, you are not suicidal / J. Cole, newer God flow … Live fast, I'ma make sure you die slow."
Uhm, ok that's cool it you remember in 2016, on Fales Prophets. J. Cole trade shot at new and old rappers for being wack. " Wonder what happened Maybe it's my fault for idolizing niggas based off the words they be rappin' But come to find out, these niggas don't even write they shit Hear some new style bubblin' up, then they bite the shit," he raps.
The Fales Prophets, fans addressed he was taking shot at Kanye West whose collaborative writing process has been well-documented. and some other new rapper but could that possibly reigniting his 2016 Lyrics to his new unreleased song. According to genius, 'Ye has also openly cited younger artists like Kid Cudi and Travis Scott as muses—he even revamped Desiigner's breakout hit "Panda" for his own The Life Of Pablo album earlier this year.
J. Cole still haven't done with New and Old rappers. Claiming they're his sons is like to say they're underated. As verse also appeared on Pitchfork, you can also check out below.
"Life is a balance/You lose your grip you could slip into an abyss/No doubt, you see these niggas trippin'/Ego in charge of every move, he's a star/ And we can't look away due to the days when he caught our hearts/He's falling apart but we deny it/ Justifying the half-assed shit he drop, we always buy it When he tell us he a genius but it's clearer lately/ It's been hard for him to look into the mirror lately/There was a time when this nigga was my hero maybe/That's the reason why his fall from grace is hard to take/'Cause I believed him when he said his shit was purer and he the type of nigga swear he real but all around is fake The women, the dickriders, you know, the yes men/ Nobody with the balls to say something to contest him/So it grows out of control/ Until the person that he truly was all along is starting to show."
In some other line, he also took shot at rapper but there's swirling he was referring to Drake. "In the next line, Cole takes aim at rappers who use ghostwriters: "Wonder what happened/Maybe it's my fault for idolizing niggas based off the words that they be rappin'/But come to find out these niggas don't even write they own shit/Hear some new style bubbling up then they bite that shit."
What do you really think about his recent freestyle where he dissed new and old rappers the second round after calling them out on False Prophets ?
About Author
Links, a co-founder of Aswehiphop, has been dedicated to the platform since its inception in 2019, overseeing the curation of artist songs and features compilations.
News