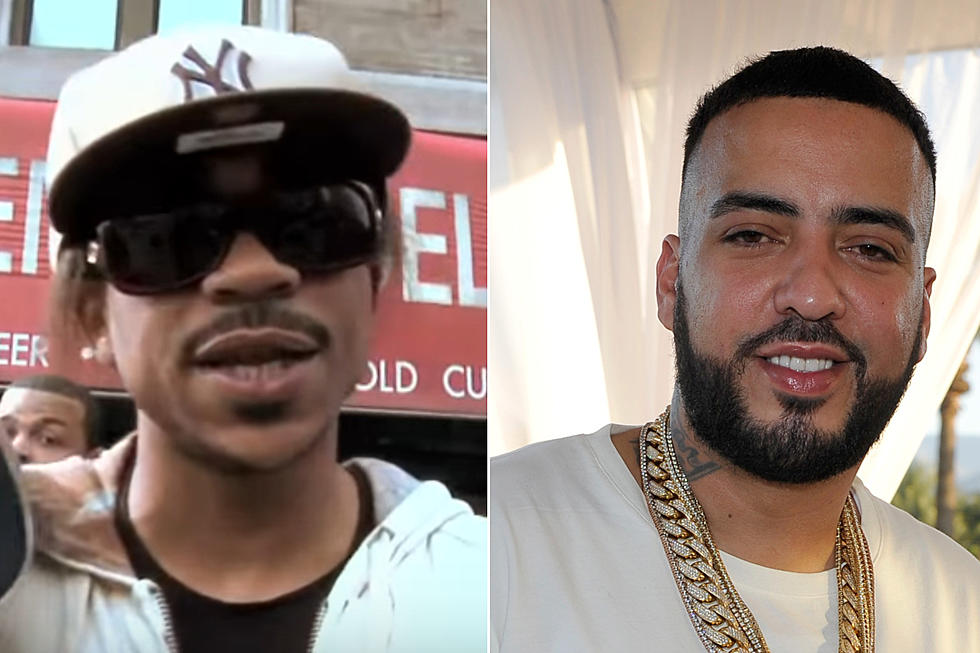 French Montana Says Max B to Get Released Soon
Max B getting released this year, French Montana shared on Twitter. Of course, Max B lovers will be so happy to see the incarcerated rapper off from prison. "French Montana has claimed Max B will be out from prison this 2013."
Coke Boys 6, despite the recent shooting saga, the Moroccan artist has continued to promote his new album. He has released a couple of music from the album and the latest one he just released is Lemonade, a song featuring Max B and DJ Drama assisting the track as well.
Ahead of the Lemonade video, French took to his Twitter account and announced Max B whose real name is Charley Wingate, he will be out from prison this 2023. He claimed he has been communicating with Max for a long time. He promised French that his coming home soon.
French Montana who shared the news along with a video showing Max B the imprisoned rapper showing love to his fans and speaking with French on the phone.
"My brother was facing 75 years .. he told me to tell yall he'll be home in april!!" the "unforgettable" artist excitedly typed. "silver surfer live from the can. free the count. "lemonade" video .. coke boys 6 out now on all platforms."
MY BROTHER WAS FACING 75 YEARS .. HE TOLD ME TO TELL YALL HE 'LL BE HOME IN APRIL ‼️ SILVER SURFER
Live from the can 🌊 Free the Count 💯 "LEMONADE" VIDEO .. Coke Boys 6 OUT NOW ON ALL PLATFORMS 🗽link in bio pic.twitter.com/KavLaPXS1E

— French Montana (@FrencHMonTanA) January 10, 2023
"It's Max Biggavel. French, what's good, my ni**a? I'm coming, baby. I'm on they ass," he remarks in the video. "Boy looking good, I'm working, got the weight off of me, the weight is up. It's 'Lemonade,' baby, it's the video. Get ready for it. French Monbega, owww! I love you, beloved. You killin' them out here."
The cause of Max B prison stems from 2006 and that was when him, and Kelvin Leerdam, with ex-girlfriend, Gina Conway were about to rob a man in New Jersey. The movement wasn't successful and one of them was shot dead. That was how the robbery caused Max B a widespread robbery headline. It landed him in prison since 2009.
Since 2009 after being sentenced to 75 years in prison. Wavy Crockett had been hit with conspiracy charges linked to armed robbery, aggravated assault, felony murder, and kidnapping from the botched robbery. However, according to Max, his initial sentence has been reduced to 12 years for unspecified reasons.
Below you can watch French Montana new music video from Lemonade featuring Max B and Dj Drama.