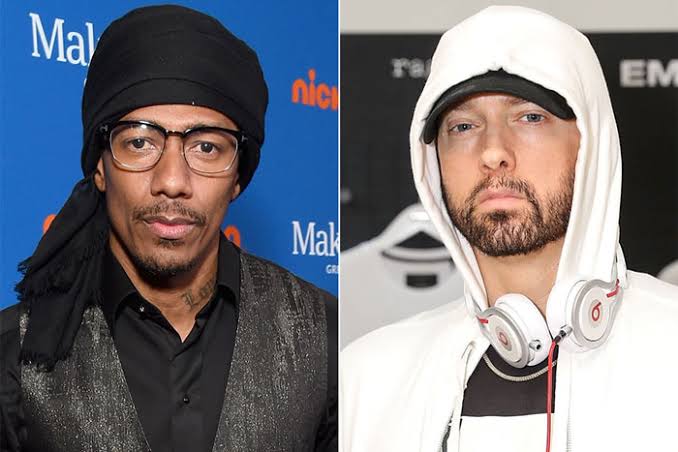 Eminem's "Lord Above" Diss Worth No Response – Nick Cannon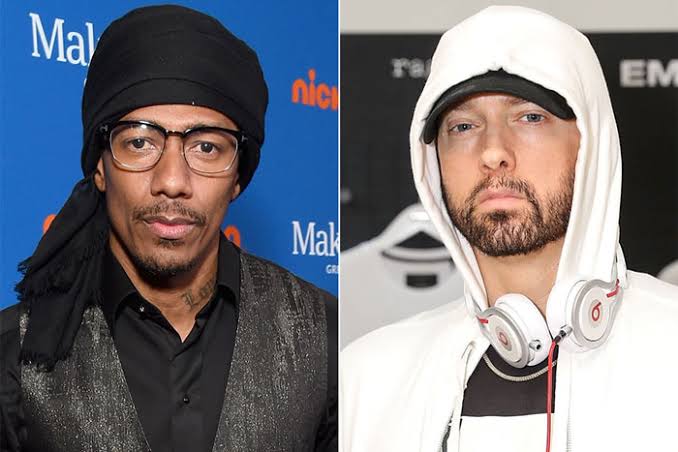 Nick Cannon obviously thinks Em talking reckless worth no response after he took some bars and lines against him. Eminem recent collaboration stretched defamatory at Nick Cannon and fans hoping there could be something like Kilshot and Rap Devil but Nick wasn't so peeved about Fat Joe's Lord Above yet said the song don't need a response.
Yesterday
Fat Joe's Family Ties
took its spot on streaming platforms, featuring top talents like Dr Dre, Lil Wayne, Eminem and more. The album is getting pretty recognition since it's debut and since Eminem and Joe's
Lord Above
hit streaming and it was little bit on a high note following Eminem trending shot at Nick Cannon and his ex-wife Mariah Carey.
Listening to Lord Above, you could even increase the volume after hearing "Think I just got a light bulb, something I'd like to mention/This is just on the side note/Word to the Terror Squad, Joe." Eminem trends.
He then continue his fery shot but basic point it at Nick Cannon. "I know me and Mariah didn't end on a high note/But that other dude's whipped, that pussy got him neutered/Tryna tell him his chicks a nut 'fore he got his jewels clipped/Almost got my caboose kicked/Fool, quit, you not gon' do shit/I let her chop my balls off too before I lost to you, Nick."
However, Nick Cannon don't allow Eminem Fat Joe Lord Above song get under his skin but letting it know he's not responding to Lord Above after examining it as not worthy to get continuation. Meanwhile he shift his vocal to Power 106 show, he addressed the song and said it wasn't worthy of response — while essentially responding.
"Em has been doing this forever," he says in the clip. "He should change his name from Eminem to Percocet. What's the pills that old people take? We gonna call him Cialis. Bring your walker, get out your wheelchair Eminem and pop whatever you pop. "Should I respond back? It's not worthy of a response. Then I gotta get in my time machine and put my jiggalo jersey on."
View this post on Instagram
About Author
Links, a co-founder of Aswehiphop, has been dedicated to the platform since its inception in 2019, overseeing the curation of artist songs and features compilations.
News