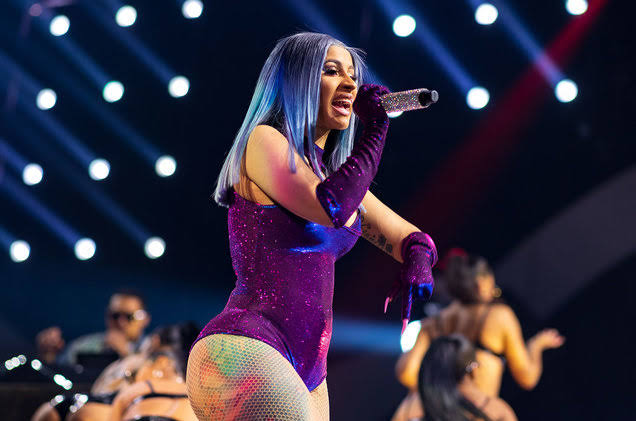 Stream Cardi B's New Album "All New Songs and Videos" 2019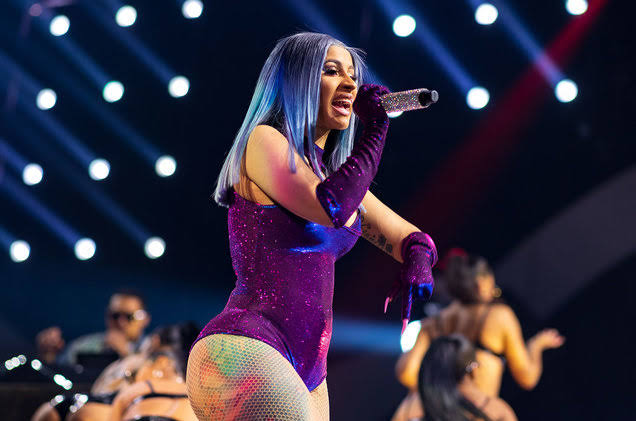 Cardi's Tiger Wood album drops 2020 with lot of rivals surrounding. Card b didn't delivered new material this '19 but she's active as doing working on side ventures.
Just like our Nicki Minaj 2019 songs and features, Cardi B also got several features from external artists and few songs she put out as standalone. That moment we had of course heard Press, many minds were little bit encouraged at least Cardi b is readying something different off from Invasion Of Privacy.
The Grammy addict wasn't on any high note to release new project, album we could even called belated follow-up to Invasion Of Privacy. However, Cardi b got something up her sleeve although unwrapping her inner workings in 2020 as she noted.
Amahiphop has compiled songs of few artists that couldn't get new album on streaming platforms. We complied list of Lil Wayne 2019 songs despite announcing Funeral project., Meek Mill's 2019 Songs yet the Philly rapper sent his fans frenzy to share new project before 2020. Eminem 2019 songs but we're having new continuation of his The Slim Shady 2, Rick Ross 2019 songs, finally he released Port Of Maimi 2, Snoop Dogg 2019 songs but he later gave us I Wanna Thank Me and more artists.
Some of them shared respective albums which we compiled with featured ones.
Cardi b new album has been shifted next year but her featured songs gives you her 2019 Cardi's trackslist. She has gotten ton of song both feature and personal singles and below are all songs under her coverage. First and foremost the list starts with her standalone tracks which she released this year.
While we hope for Tiger Wood 2020, I think there's more of Cardi's song in 2019 that we need to stream already we haven been stream.
Cardi B "All New Songs 2019" Trackslist
1. Press
2. Please Me
3. Yes Feat. Cardi B
4. South Of The Border Feat. Cardi B
5. Writing On The Wall Feat. Cardi B
6. Wish Wish Feat. Cardi B
7. Clout Feat. Cardi B
8. Thotiana Feat. Cardi B
9. Twerk Feat Cardi B
Amahiphop Cardi B "All New Songs & Videos" 2019 Album Stream
Please Me
Please Me is one Cardi B's songs released this year. It featured Bruno Mars. It's a standalone a long song, didn't appears as one of Cardi B's songs on Invasion Of Privacy album. Bruno Mars and Cardi B are also label mates on Atlantic Records. Listen to the song and watch the video below.
Press
Cardi B press is one of the breakout singles released this year. While it battled with Megatron with some other rival song, Cardi be also dropped the official video for her sexy oriented video and it all what gave the single pretty recognition follow her song in her catalog of hits. Stream and watch below.

Yes Feat.Cardi B
Fat Joe released his new album Family Ties on Amahiphop December Albums yesterday and featuring Cardi B, Eminem, Lil Wayne and Dr Dre. Cardi B was featured on Yes with Anuel AA and the song is one of Cardi song this. Stream Yes below.

South Of The Border Feat. Cardi B
South Of The Border Feat Cardi B is another 2019 Cardi B songs. This song came all the way from Ed Sheeran's latest album No. 6 Collaborations Project. The album was quite interesting after it's landmark feature to series of hip hop talents like 50 Cent, Cardi B Eminem Justin Bieber and more. Watch below.

Writing On The Wall Feat. Cardi B
Cardi B music front is obviously getting a lot of gimmicks or without attention although lot feature came her way this year while releasing only two standalone songs. Writing On The Wall is French Montana's feature to Cardi B. The album is available on Amahiphop December Albums but you can stream and watch Writing On The Wall below.

Wish Wish Feat. Cardi B
Wish Wish featuring Cardi B comes from DJ Khaled. Already Amahiphop shared Khaled new album Father of Asahd which welcomed Cardi B appearance. They also shared the official video for Wish Wish. Watch below.

Clout Feat. Cardi B
Cardi has already has this bless up with fellow hip-hop are giving some worth from different version. Even her husband Offset teamed up with Cardi for Clout. Clout in 2019 Grammy Awardswon Awards for the couple and it's all her on Cardi B's 2019 album. Stream below. Also note Clout comes from Offset Father Of 4 album.

Thotiana Feat. Cardi B
Blueface's 'Thotiana' has blown up a lot and a bunch of artists have already done their own remixes. It has received its own official one with YG as well.
Twerk Feat. Cardi B
Twerk isn't 2019 song but the video has reenforced it to get the song more recognition. The remix of Twerk featured Cardi B last year and video hit YouTube this year. Watch below.

This list is full Cardi B songs which you can stream and create your own 2019 album or playlist. Cardi B new hopefully drop next year just like she promised. Compilation might get updated sometime this month if she drop or get featured.
Albums
Editorial
News