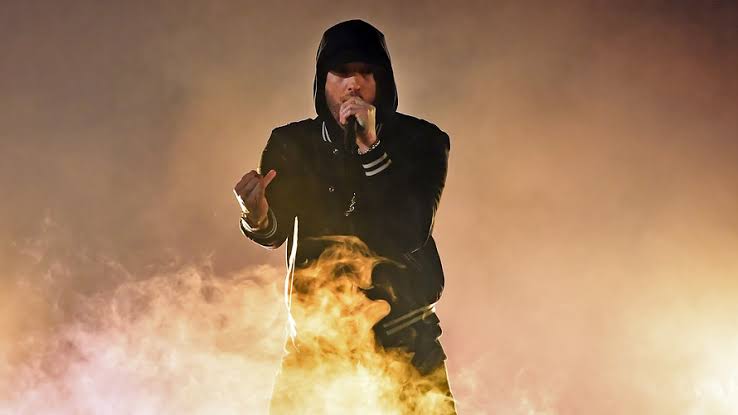 Eminem Revert Revolt's Diss and Apologizes On Twitter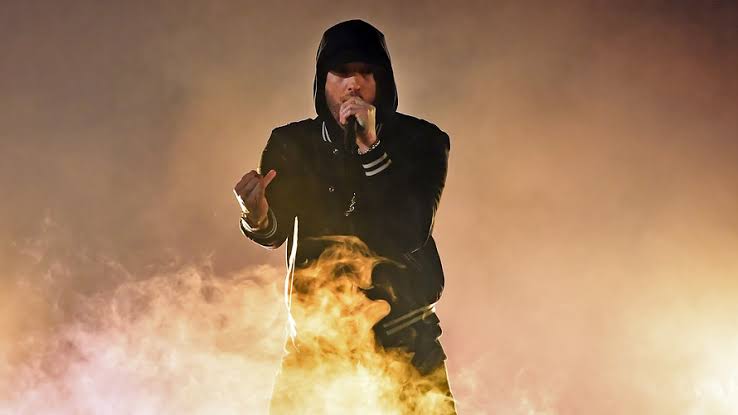 Eminem turned off his diss song which wasn't official released on related commercial streaming platforms but got unwrapped as matter of leak.



The leaked song where Eminem traded shot at Diddy's Revolt has been catching steam of attentions since characterized or subjected by Eminem as 'Unnecessary distraction' after the Revolt network retaliated unquantifiable response.


From the leaked song, Eminem passed this message to Diddy's Revolt as "Shout to Puffy Combs, but f*ck Revolt," rapped Eminem on a leaked alternate version of Conway The Machine's "Bang."


Also Read: Eminem Isn't a Racist He Don't Generalize White People ?


Eminem took aim at Revolt which provoked the wrath of the network capital and bold black response on Instagram that reads Fu*K You Too Eminem with courtesy attached as Revolt.


Eminem did caught the You Too respond of course accept, then addressed it this way, "I agree with Revolt… this is an unnecessary distraction," stated Eminem. "I never meant for that verse to be heard, I was heated in the moment and thought better of it and decided to pull it back," as he regretted on Twitter.
View this post on Instagram



He added, "Stuff that I never intended to release continues to leak from the huge WeTransfer hack. I don't have any issues with Revolt… I'd actually welcome the opportunity to work with them on some positive things and turn this in a different direction."


Revolt network isn't poking fun with the Music To Be Murdered By creator. Revolt kept calling Em for reasoning against them without realizing himself as guest in Black culture. "Why does Eminem, someone who is a guest in Black culture, think he can talk down to REVOLT," the media company said in a statement Billboard.


"REVOLT is a BLACK media company, owned by a Black entrepreneur, with a majority Black team — that is authentic and real," Re added.


However, Eminem is quiet sorry over his inconveniences as he labeled as it Unnecessary distraction. He went on to state that he did not have "any issues with Revolt" and welcomed the opportunity to work with the organization "on some positive things."


News