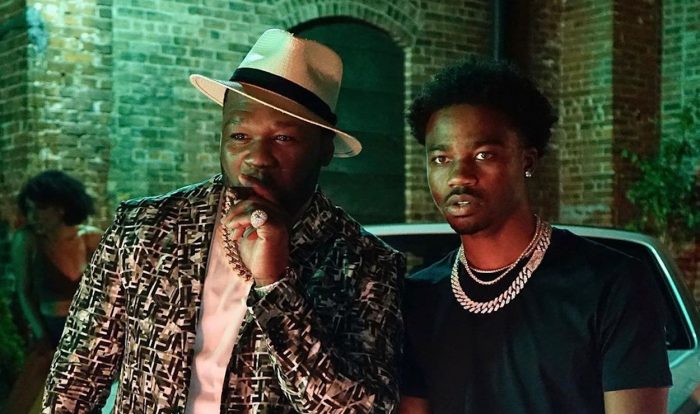 50 Cent and Roddy Ricch Shoot New Video of Pop Smoke Song for Posthumous Album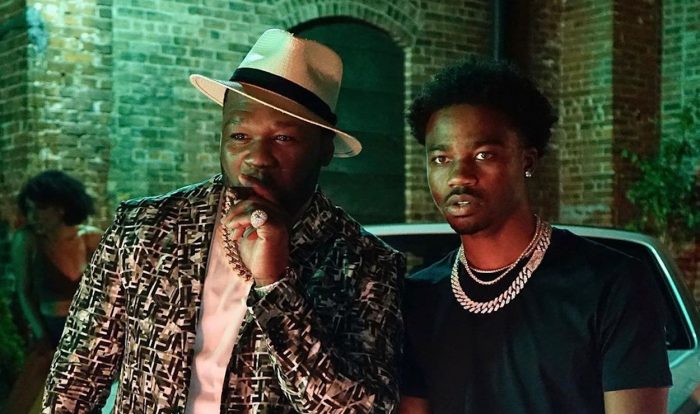 50 Cent is working smart to in giving Pop Smoke sound acclaim. Pop who died in February will receive Posthumous album slated to release same this year and 50 Cent Co-creator or executive producing the album.
There's new song which could also appear on Amahiphop 2020 month videos although we can't exactly revealed the song video to title and it's arriving date but 50 Cent and Roddy Ricch are creating scenes for new of Pop Smoke Posthumous album.
The album will be released next month being July on 3, 2020. This will enable 50 Cent to finish his executive producing at the album also to randomly finish his Roddy Ricch video.
Roddy Ricch are 50 Cent have shared what can't be denied as video for Pop Smoke Posthumous project.
"Pop Smoke 50cent & @roddyricch this sh*t is outta of here," penned Fif under the post of the images before concluding, "She want to F__k wit the Woo."
In another post, 50 Cent praised the "High Fashion" rapper for his savvy business sense. "I asked @roddyricch what kinda car he got, he said real-estate. I said this little ni66a smart. he on his own wave. LOL like that," he added in the caption. Based on Fif's knack for business, it's almost certain that the two discussed much more than music while on the set.
50 is assuring everyone to keep expecting the album in very short time it will loose grip. Meaning during his lastest Interview at New York Times detailing Pop Smoke's last days. Fiddy was able to unleash some classic stores he new about late Pop Smoke, talk about his Shoot for the Stars, Aim for the Moon album and more.


"The experience was a little weird. Because when I first started talking to him in the office, I was watching and he would look down at his telephone," 50 shared his first experience with Pop Smoke.


50 Cent giving Pop Smoke more integral isn't tribute but why In Da Club rapper fell in love with Pop was also disclosed. "He was typing at the same time. And there was a point where I'm like, is he listening? I got up so I can kind of see what he was doing, and when I got to the other side of the table, he wasn't not paying attention to me, he was just writing what I said down. Dead serious."


Also Read: 50 Cent Wants All to Know About His 2020 EP – Watch


Complex made Amahiphop realize that Pop Smoke could have been successful like 50 Cent of he choose the right path, something that 50 Cent also shared with Pop before his death.


"You could either continue down that path and there's a high chance that you'll end up in jail or dead, or you can do this." 50 reportedly told Pop, who replied "What's this?" That;s when 50 said, "What I got going on! I sold 30 million records. I'm rich. I'm doing movies. I can get anybody on the phone. I could do anything. And this could be you." I think after that, he realized that he could be himself and be a megastar." Victor says that's when Pop did a "360."
News