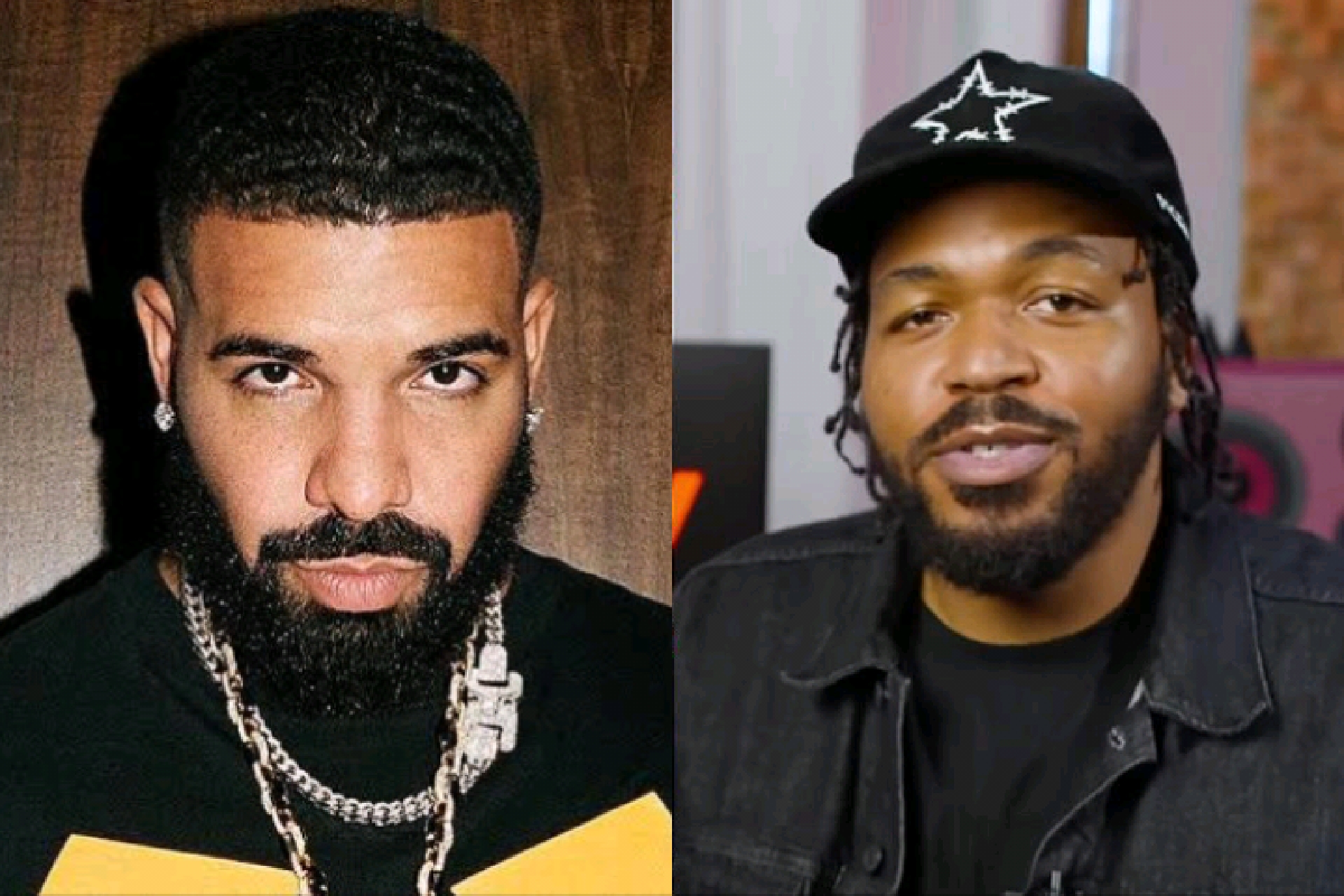 Drake Ghostwriter Quentin Miller is not happy
Drake Ghostwriter, whose name is Quentin Miller, is simply not happy because of one or two works he has done in the past years. Drake might have other professional Ghostwriter, but Quentin Miller is one of the artists who has paved the way when Drake's history in making was still coming.
Quentin Miller is not happy because he never paid for some work done in the past. Meanwhile, coming out publicly to announce how his journey and Drake have been shows that he really needs his ground. Quentin Miller was able to talk about that during his 2023 interview with VladTV. That was just last weekend to be precise.
He talked about Drake's If You're Reading This It's Too Late, mixtape released back in February 2015. The interview was well received, although he couldn't keep it with him about not getting paid for a single publishing check for co-writing several songs on the project. Revealing this on his interview means a lot to him because he worked for it.
Quentin Miller explained how difficult it was for not getting paid. He had to feed his family and also get through other responsibilities in the family. In 2011 that was when he began to work with Drake and later out of deal in 2019, 2020. I was just grinding it out. "Just hoping that one song, working with that one artist, is gon' change something. That was the Drake thing and it just didn't change anything" he said.
The interview lasted for two days. The last he also referenced how his work with Drake was.
"By the time it all blew up, I hadn't worked out whatever situation could have been worked out to where my life would have been changed," Miller continued. "By the time it all blew up and Drake wasn't fucking with me no more and [DJ] Drama wasn't fucking with me no more, I still was in that publishing deal."
"That was one of the most my hurtful situations in my music business scenario 'cause they look like me," he added. "I put my trust in them. I just don't understand why you wouldn't teach me the game."
Drake Ghostwriter Quentin Miller was close to HER LOSS co-rapper in 2015. He officially became Drake Ghostwriter. He did some great work for Drizzy. Quentin Miller couldn't work with Drake again because of how he treated him. He said he will not work with Drake again in 2018. Till then both have never worked together. Watch Miller 2023 interview below.
So far this year, Drake has revealed his next plan for 2023. Aswehiphop has also begun Drake's 2023 songs and features compilation. He will likely drop a new album later this year.
About Author
Links, a co-founder of Aswehiphop, has been dedicated to the platform since its inception in 2019, overseeing the curation of artist songs and features compilations.