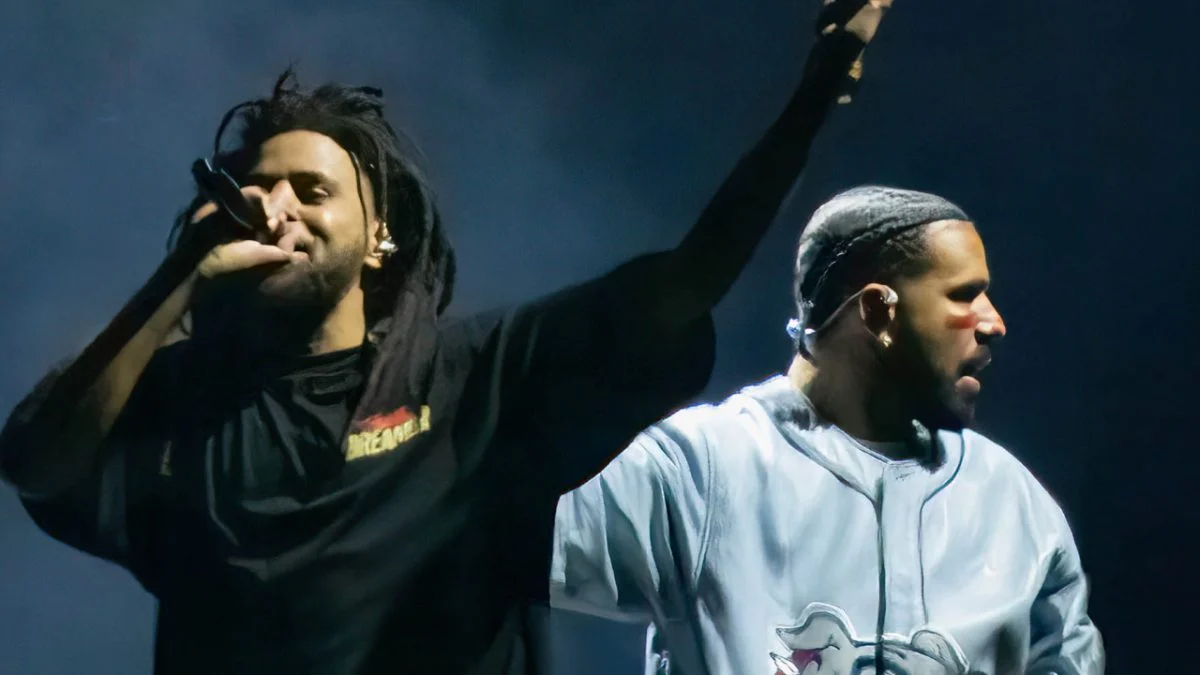 Drake and J.Cole to go on a Joint Tour in 2024
Drake and J.Cole has really been doing some good collaboration lately which is bringing nice results, following their no. 1 collaborative single "First Person Shooter" which has done really well on sales.
So, looking  at the way thing has been working out for them when ever they collaborate musically, the two rappers Drake and J.Cole are now warming up foe a collaboration for a tour which might be coming up in 2024.
Moreover, this came to the public notice on Monday (November 13), after Drake revealed his upcoming tour that he also called It's All a Blur Tour "Big As the What?", this tour is actually going  to be a 22 shows tour, but the Toronto rapper has revealed that J.Cole will be joining him on the 18th show.
According to the dates that have been releases ahead of the tour, their tour collaboration is actually going to take off on January 18 in Denver, Colorado as J.Cole  is later going to join Drake in March 10 in Lexington, Kentucky.
Meanwhile, after the long trek, the Toronto Canadian rapper "Drake" will them perform at the last four show alone, this upcoming tour is sponsored by the Cash App and Visa, the Cash App has actually  been making  some good appearance in arena rap lately.
View this post on Instagram
As the sponsors of the tour, the Tickets for the shows will be available on Wednesday (November 15) in the Cash App debit card presale, many fans are happy that the rapper might be changing his mind on taking  a year out from music just to focus on his health.
This tour collaboration between Drake and J.Cole is really bringing the old memories of the previous show on Dreamville festival, April, fans really enjoyed  every moment of that show follow  the every they pooled out .
About Author
I am a highly skilled copywriter and freelance blogger with several years of experience in the field. Over the years, I have garnered valuable expertise and achieved significant milestones as a blogger.