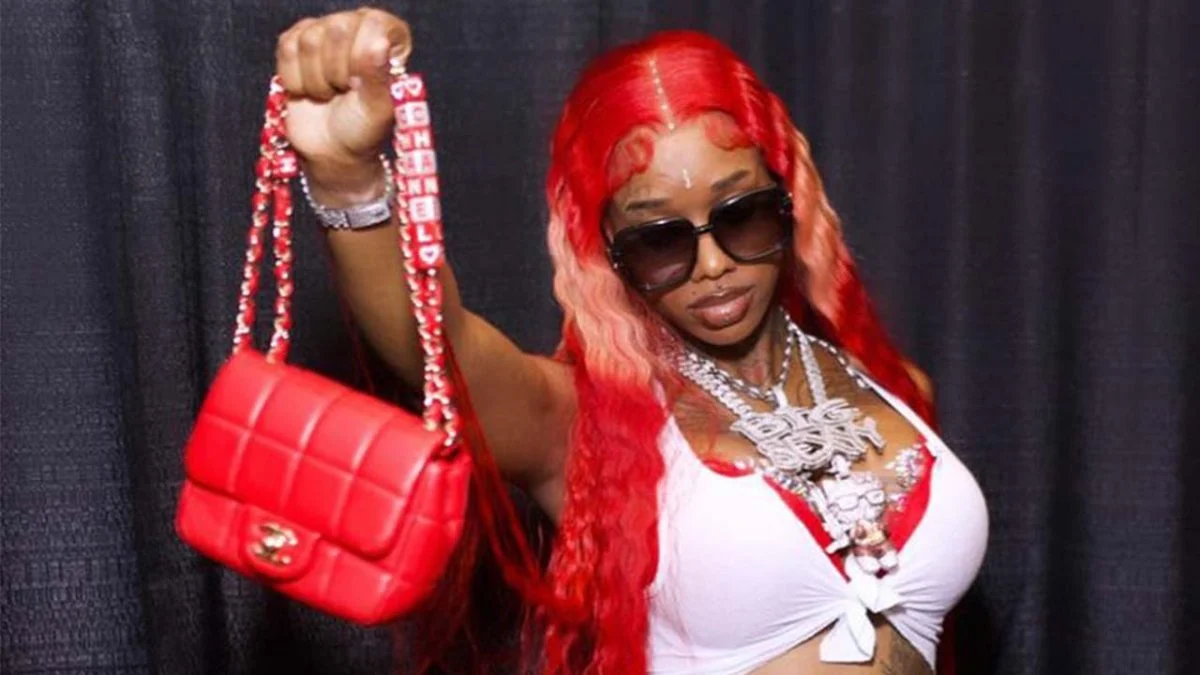 Deadly Gunfire At Sexyy Red's Upcoming Music Video Shooting
During Sexyy Red's upcoming video shooting. She encountered a tragic gunfire incident that occurred near the filming location of her music video.
On Thursday night (September 14), gunfire erupted near the Oakland Park Flea Market Mall in Florida. This resulted in one fatality and another person being injured, as reported by Local 10.
The shooting took place just before 8 p.m. near the intersection of Northwest 31st Avenue and Oakland Park Boulevard.
However, Broward Sheriff's Office spokeswoman Gerdy St. Louis confirmed that deputies arrived at the scene to find two individuals with apparent gunshot wounds.
But sadly, one person was pronounced dead at the scene. While the other was transported to a local hospital. Notably, the incident occurred not far from Sexyy Red's upcoming video shooting.
St. Louis police stated that detectives were actively investigating whether the shooting had any connection to the video shoot.
In the early hours of Friday morning (September 15), Sexyy Red took to social media to address the incident. She offered her condolences to the victims' families and clarified that the shooting did not technically occur on her video set.
While expressing sympathy, she wrote on her Instagram Stories…
"But I gotta address the rumors that it happened at my video shoot bc sh*t is not true, at all."
Sexyy Red sends condolences and clarifies rumors following the shooting that took place . It wasn't on her set pic.twitter.com/CbTaAks3Vy

— ☆ (@yoncesprint_) September 15, 2023
She further explained…
"To be clear it happened at a gas station across the street from my video set. Florida Highway Patrol and Broward County Sheriff confirmed that the shooting wasn't on my set."
Sexyy Red continued to emphasize her commitment to safety, stating…
"I'm secure and thanks to my production team getting all the paperwork right and working with the Broward Sheriff's Office to hire off-duty's to make sure everyone was safe. We finished the shoot at a different location, and everyone from our set went home safely. Period."
Addressing her career aspirations and dedication to music, she added…
"I'm just trying to work hard, make good music, connect with my fans. Please don't try to twist narratives and put this on a b*tch."
Sexyy Red was filming the video for her upcoming single "Shake Ya Dreadz," which has already gained substantial popularity on TikTok.
As of now, no arrests have been confirmed by authorities. Although deputies were reportedly seen taking two individuals into custody near the intersection of Broward Boulevard and Northwest 27th Avenue.
sexyy red shooting the video to her upcoming single "shake ya dreadz" pic.twitter.com/RYC5s6U2RU

— ✰ (@SSZEXXYY) September 14, 2023
About Author